Days after releasing a Rs 1,699 prepaid plan with annual benefits of 1GB per day and unlimited calling, Bharti Airtel has now silently added two more prepaid plans for its users who want long-term benefits. The two new prepaid plans can be availed on payments of Rs 998 and Rs 597, the latter making a reappearance to the list of prepaid recharges after a few months.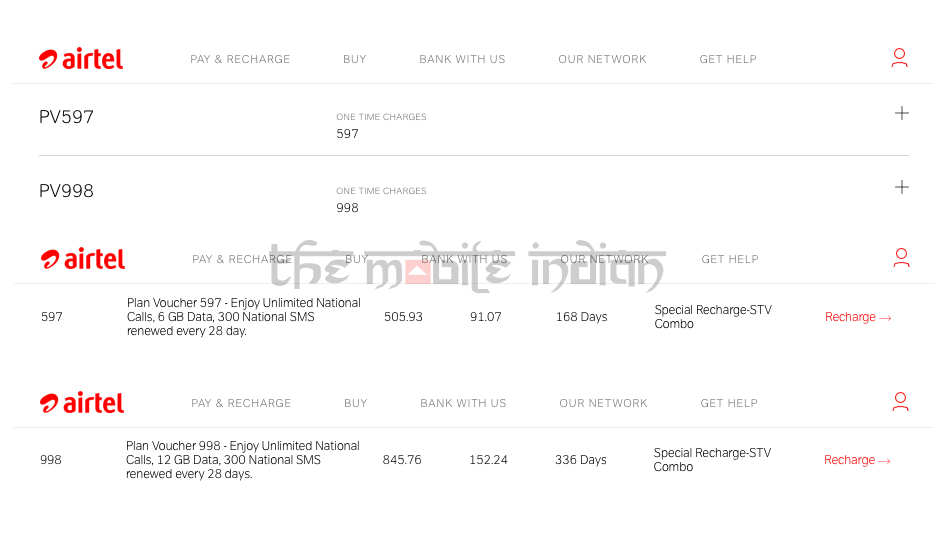 Both therecharges labelled as PV 597 and PV 998 are currently available online across all cycles and are open market recharge plans, meaning users from across the country will be able to avail the benefits of the same. We've manually tried to verify if the two plans are available across various circles and it appears that the latest Rs 597 and Rs 998 prepaid plans can be recharged by any Airtel prepaid user in India.
Airtel Rs 998 prepaid plan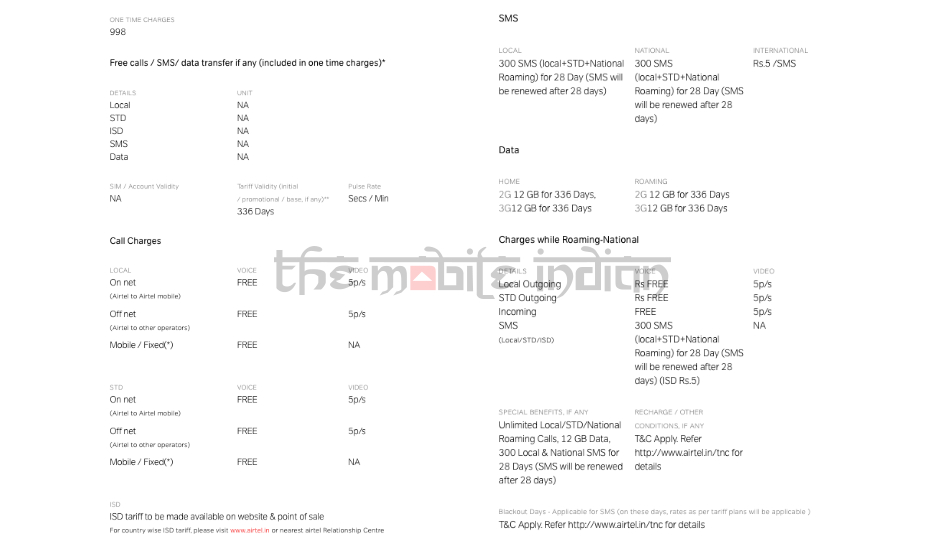 The PV 998 prepaid plan is a cheaper take on the Rs 1,699 plan, both offering benefits go high-speed data and unlimited calling for a long-term basis. However, the main difference comes from the fact that the Rs 998 plan is valid for 336 days whereas the Rs 1,699 pack offers a longer 365-day validity. During the validity period, Airtel is offering users a total of 12GB of data along with unlimited voice calling (local / STD / National roaming) and 300 SMS per month.
Airtel Rs 597 prepaid plan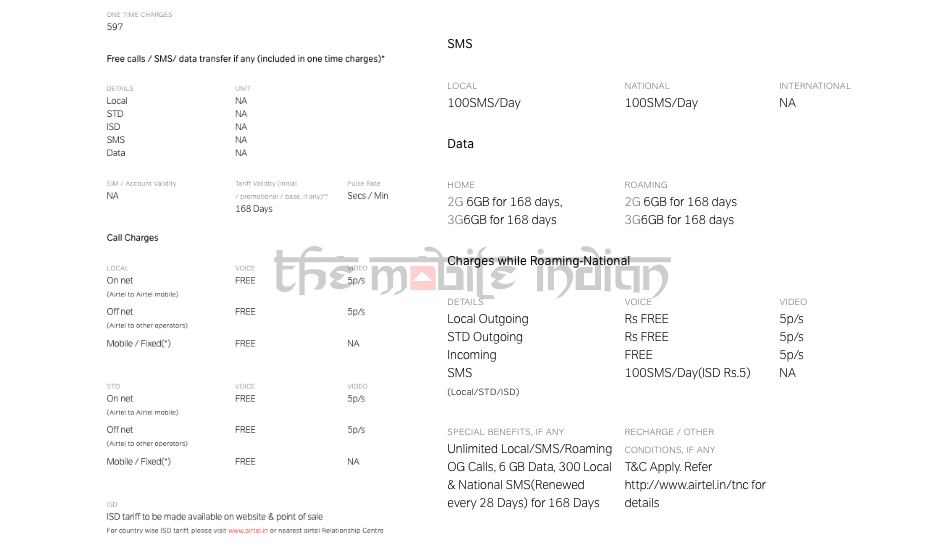 Bharti Airtel has also quietly released a Rs 597 prepaid plan for users in India, a plan which is making its reappearance. The plan first debuted back in June last year offering 168 days of validity and the newest plan also brings the same period of validity. During the course of 168 days, users will be offered a total of 6GB data, unlimited voice calling (local / STD / National roaming), 300 SMS per month and access to Airtel Live TV.
Previously, Airtel launched the Rs 1,699 prepaid recharge with a validity of 365 days, unlimited STD, roaming and local calls, 1GB data per day and 100 SMS per day. It also released a new Rs 76 prepaid recharge plan with 28 days validity, 100MB of 2G/3G/4G data and 60 paise per minute voice charge.