Aircel has launched a new offer under which it is offering 10 minutes of local calls free on consumption of 1 MB of data or more in a day, and you can get this every day. But there is a catch. You have to consume data at the base rate and not as part of any pack.
Now since the base rate of Aircel is 10 paisa per 10 KB for both 3G and 2G, you will have to spend more than Rs 10 on consumption of 1 MB of data. While it still looks like a deal, a look at Aircel's packs and you will realise you can get much more from Aircel for Rs 10.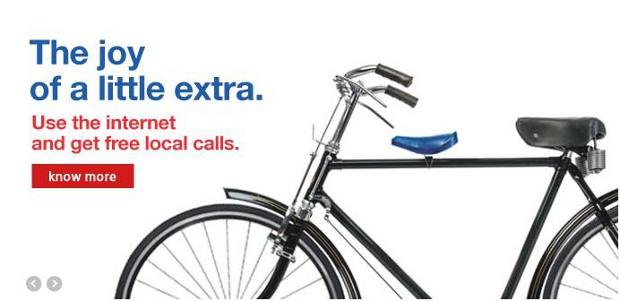 In terms of internet, Aircel has Rs 5 pack which offers 50 MB of data for a day, and there is a Rs 3 pack which offer 275 seconds (approx 5 minutes) of local and STD calls, so in Rs 8 you can get 50 MB of data and 5 minutes of calls (Rs 11 will gets you 10 minutes of local and STD calls as well as 50 MB of data), which is a way better deal than this offer.
This offer from Aircel is more of eyewash and a marketing gimmick and doesn't offer any value whatsoever to the consumers.