For over a decade, the smartphone has been the most popular personal device due to its wide range of features and functions. It has transformed the way we communicate, work and entertain ourselves. However, some people are seeking alternatives that provide a more natural and intuitive way to interact with technology without being distracted by screens or notifications. One of these alternatives is the AI PIN by Humane, a wearable device that attaches to clothing and uses artificial intelligence to provide various services and capabilities. What exactly is it, and can it replace our smartphones, which we use daily? Let's find out together.
What is the Ai Pin?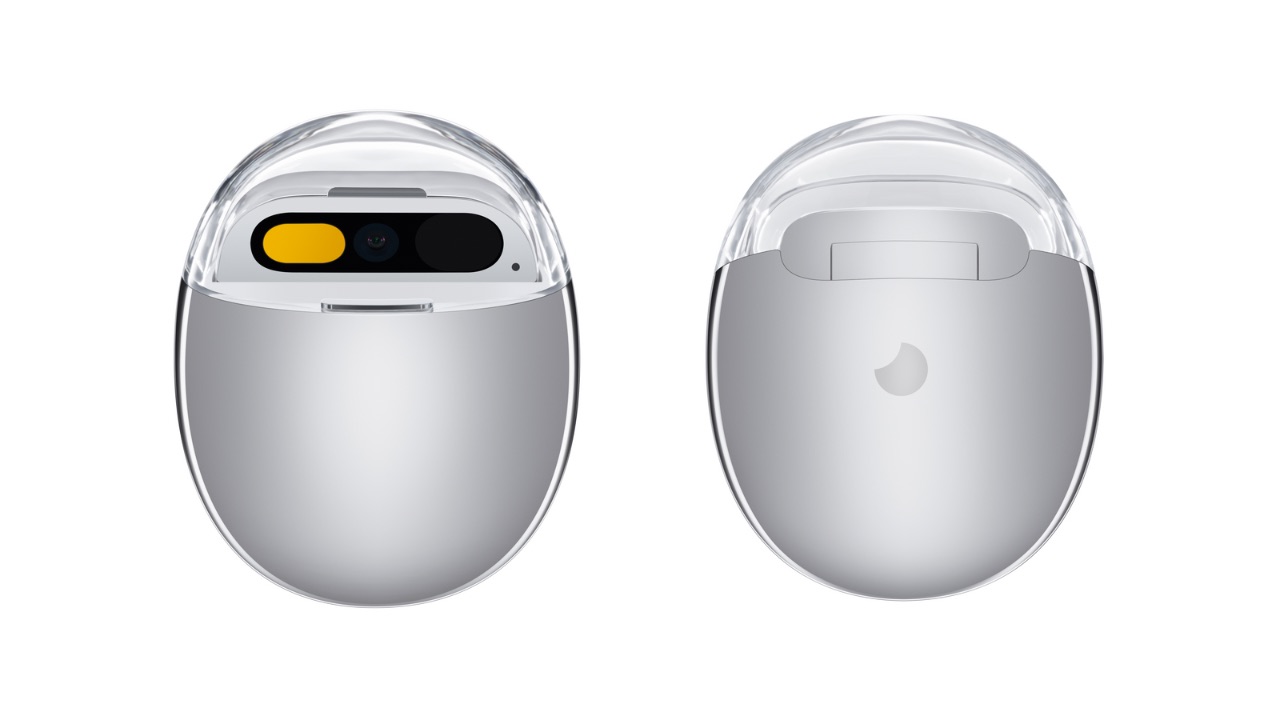 The Ai Pin has been made possible by Humane, a startup founded by two former Apple executives, who claim that their device is the first of its kind and the future of personal technology. The AI Pin is a small, lightweight device that magnetically attaches to your clothing and uses a combination of sensors, projectors, and AI technology to provide you with various features and functionality.
It functions like a display-less device designed to be a more natural and intuitive way to interact with technology without having to look at or touch a screen, such as the one on your smartphone.
The Ai pin is powered by a Qualcomm Snapdragon Processor and features a variety of sensors, including a camera, microphone, and accelerometer. It also has a built-in projector that can be used to display information on the palm of your hand or other surfaces. Interestingly, nobody else can see the content but you.
It also has a unique, personal speaker that creates a bubble of sound, offering both intimacy and volume as needed, while Ai Pin can also pair with headphones via Bluetooth. The Ai Pin has a battery within the computing unit, which can run for up to four hours of battery life. It comes with a standard external battery pack, bringing up the run time to about nine hours. The external battery pack uses wireless charging and connects to the Ai Pin with magnets.
To provide wireless service for Ai Pin, Humane also launched its own MVNO (mobile virtual network operator) connected by its exclusive U.S. partner, T-Mobile.
You can use voice, gestures and touch to interact with the Ai pin. You can talk to the AI pin using natural language, and it will respond to you using ChatGPT, a powerful AI system that can generate natural and coherent responses. You can also use touch by tapping or swiping on the Ai pin or on your palm to access menus or options.
To manage and access your data, including photos, videos, and notes, Ai Pin connects to Humane. center. This platform serves as a central hub for your device, ensuring a streamlined interaction from setup to daily use. Upon purchasing Ai Pin, users can onboard via a privacy-protected portal, allowing the device to fine-tune its services to individual preferences.
Read More: Apple iPhone SE 4: What to expect?
Advantages and Drawbacks of the Humane Ai Pin
By now, you would have understood that the Ai Pin is trying to replace your smartphone for your everyday tasks, such as chatting, calls, web browsing and more. However, like every product, the Ai Pin has its drawbacks and advantages. We'll discuss that first, post which we will try to answer the question we asked in the headline of this article.
As for the advantages, the Ai Pin is slightly quicker and more intelligent in providing you with the right answers, considering you have to open apps, type or speak your query, and then wait a bit before the answer appears on your smartphone screen. The Ai Pin, however, also feels more advanced, thanks to the unique interaction methods.
Then, the Ai pin aims to reduce the distraction and addiction caused by the smartphone by providing you with only the information and functionality you need when you need it. The Ai pin does not have a screen or notifications, which can interrupt your attention and cause stress.
As for the drawbacks, firstly, the Ai pin may draw unwanted attention or curiosity from others, who may not understand what it is or what it does. Further, it may not easily become part of your daily apparel and would be visible to everyone at every time, which may not be acceptable to each one of you.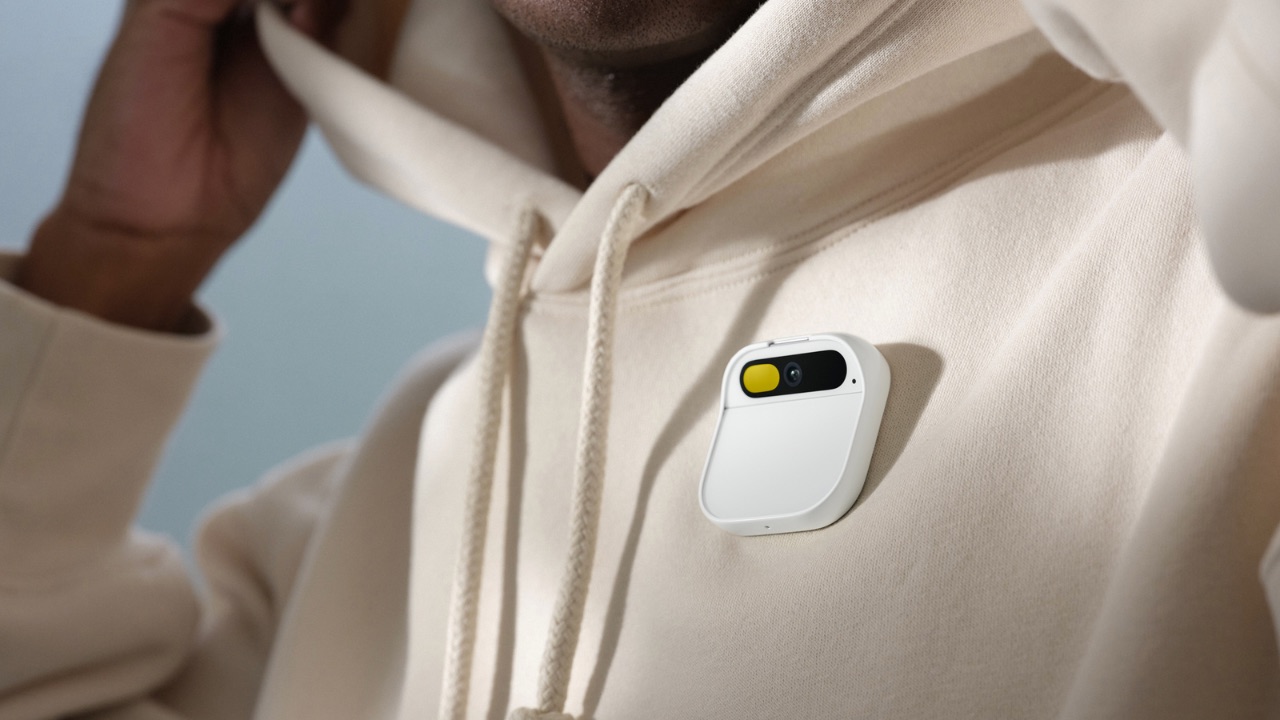 Then, the Ai pin is a small and lightweight device, which means that it has a limited battery life and needs to be charged frequently. A smartphone, on the other hand, can easily last a day or even two, based on your usage. Then, users will have to speak their replies so the AI mic can pick them up and send them as text messages, which is again something everyone may not be comfortable with in a public space.
Heavy reliance on AI is a boon and a bane simultaneously for the Ai Pin. It relies on sensors, projectors, and AI technology to provide its features and functionality, which may not be reliable or accurate in some situations or environments. The Ai pin may not work well in low-light or noisy conditions or when there are obstacles or interference. In addition, it may also not recognise some objects or landmarks or provide incorrect or irrelevant information.
Final Words
While the Ai Pin is definitely a unique product, we feel it's still unnecessary today. Smartphones are advancing at a rapid pace and the AI pin's drawbacks clearly outweigh its advantages over smartphones. Mobile phones have become a necessity nowadays and offer way more functionality and practical use for what we do in our daily lives.
For instance, the AI PIN is still not advanced enough to play games or watch videos. The Ai pin may appeal to tech enthusiasts, early adopters, or people who are looking for a more natural and intuitive way to interact with technology, without being distracted by screens or notifications.
The AI pin may also appeal to people who value privacy and security and who want to protect their data and identity. However, the Ai pin may not appeal to people who are used to or prefer the smartphone or who are not comfortable or interested in wearing a device on their clothing.
Yes, the Ai pin by Humane can be a complementary device to a smartphone, but it cannot entirely replace it, at least in its current state.