Back in April, Acer unveiled its Thanos Edition Nitro 5 gaming laptop in India, a month after which it introduced its Predator Orion desktop series. The Taiwanese computer company has now brought its standard version of the Nitro 5 Gaming Laptop to India with familiar specifications to when the notebook was launched globally earlier this year. The Acer Nitro 5 will come at a starting price of 65,999 and will change accordingly depending upon the configuration of your choice.
The Acer Nitro 5 comes with a 15.6-inch Full HD IPS display which is crammed inside the refreshed design form that pops up the laser texturing through the gaming laptop. The backlit keyboard is synchronised with the red accent that runs along the hinges and is also present on the edges of the enormous trackpad of the notebook.
Users have the option to choose between a bunch of AMD or Intel-based processors, the base variants of each being the Ryzen 5 processor with Radeon™ RX560 graphics from AMD or Intel's 8th generation Core processor with NVIDIA GTX 1050 or 1050Ti graphics. The gaming novelty comes with the Intel Optane memoir technology that allows gamers to load their content instantly with no lags whatsoever which is possible due to the overclocking the CPU to achieving 10 percent faster performance. The internals of the machine will be coupled with specifications of up to 32 GB of DDR4 RAM and a 512 GB SSD, although Acer isn't clear about the exact number of variants for the device.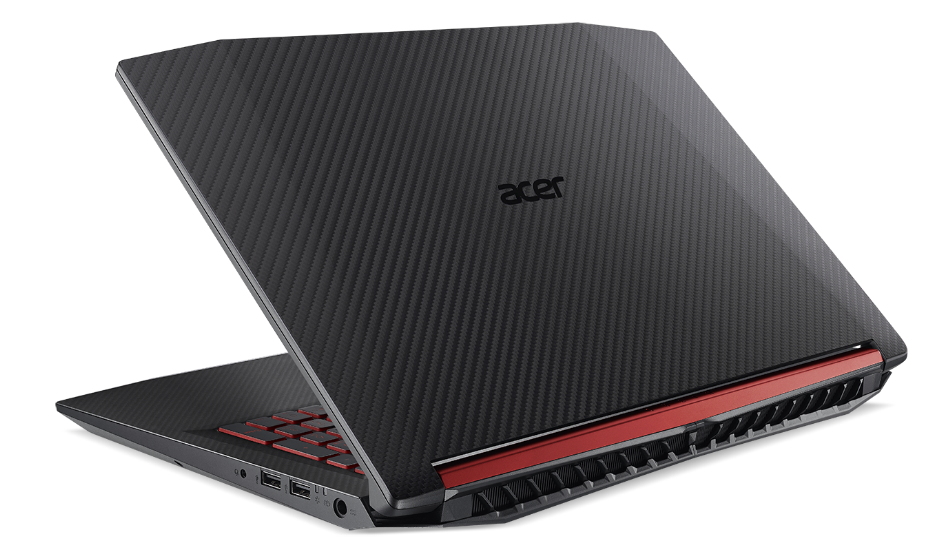 Acer's Nitro Sense technology makes room for thermal throttling issues and controls the cooling management of the system through a dedicated software. On the connectivity front, the Nitro 5 comes with Wi-Fi, Bluetooth, USB 3.1 Gen 1 Type-C port, one USB 3.1 Gen 1 Type-A connector, two USB 2.0 ports, a GbE port, an HDMI output and an SD card reader.
Complimenting the launch, Acer India CMO, Chandrahas Panigrahi said "The new Nitro 5 has been developed keeping the fact in mind that, gamers want powerful specs to enable great experiences on the go at an affordable price point and this product is designed to tackle these needs specifically. The advanced features and the latest hardware with a refreshed striking exterior add to its uniqueness and provides the feeling of intensity to a gamer".
The Acer Nitro 5 gaming laptop running on the base AMD Ryzen 5 model will come at Rs 65,999 while the one powered by an Intel core processor would set you back by Rs 72,999.