The much anticipated Aakash 4 tablet will be launched in around one and half months for Rs 3,999, Telecom Minister Kapil Sibal has announced.
"The tablet will have a 7-inch scratch resistant capacitative touch screen, WiFi, 2G, 3G and 4G connectivity, 4 GB internal storage, external memory card slot with storage capacity of up to 32 GB, front camera, etc," according to media reports.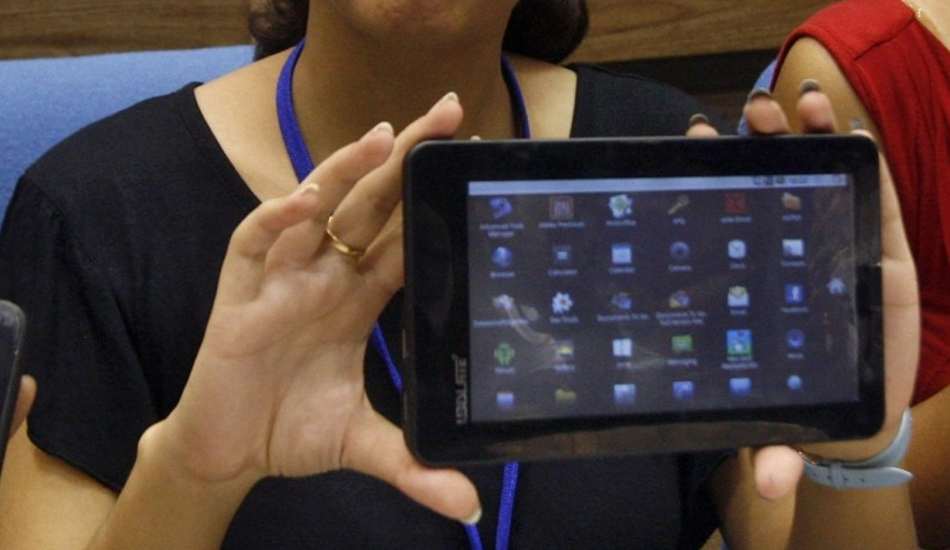 The 4th generation Aakash tablet was to be made available in January this year. Aakash is first in a series of Android-based tablet computers promoted by Government of India as part of an initiative to link 25,000 colleges and 400 universities in an e-learning program. Three versions of Aakash have so far been made but none of them have achieved much success despite the immense euphoria generated in the masses due to their low price tag.
The first Aakash tablet was launched in December 2011 but its manufacturer, Datawind, failed to meet the tablets' demand. In November 2012, two versions of the tablet – Aakash 2 which is also known as UbiSlate 7Ci and Aakash 3 aka UbiSlate 7C+ – were launched but did not meet much success as many other manufacturers have also brought their equally cheap tablets to the market by then.
The new Aakash 4 looks attractive, if the specifications mentioned in the media reports are to believed. Infact, at Rs 3,999, it would be the cheapest 4G tablet (and perhaps would be the only 4G tablet) to be launched in India.