Recently, Canada based Datawind announced the launch of the second version of its Aakash tablet, which has created a storm in the tablet market by virtue of its ultra cheap price. The second version of the tablet, Aakash 2, is even cheaper than the first, at Rs 1,130. However, only students are eligible to buy this tablet at this price and considering Datawind's record of delivering, no one can say for sure whether it will at all be made available to students all over the country. However, one good news is that the commercial version of the tablet, named Ubislate 7Ci, is now up for pre-booking from Datawind's website. Of course, there is no guarantee that Datawind will send you the tablet if you pre-book it as it has not even serviced the orders for Aakash.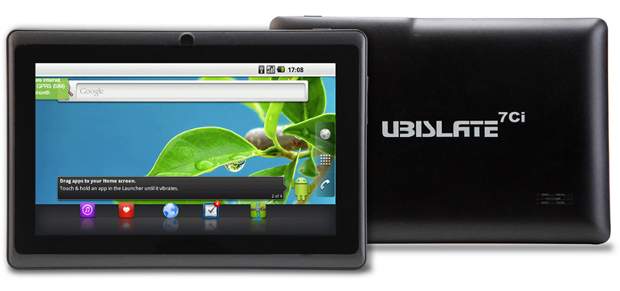 Currently, Datawind is offering the tablet for Rs 4,499. Shipping is free if you order it online, and the company is assuring delivery within one week. If you pay by cheque or demand draft there will not be any shipping charges either but the delivery time is 3-4 weeks. Cash on delivery is also available but the time of delivery for that is 8-12 weeks and in this case Datawind also charges Rs 200 for shipping. But the primary question here is whether the Ubislate 7Ci is worth buying at all, considering that there are so many tablets available for this price today. We did a small search and found the Karbonn Smart Tab 3 Blade tablet, which is available for around Rs 5,000 and comes with good features. So here we try and compare the two on the basis of their specifications only as we have not had a real life encounter with either of these devices.
###PAGE###
Look and feel
Ublislate 7Ci has a 7 inch display while the Karbonn Smart Tab 3 Blade features a 7.1 inch touchscreen. Also, the screens of both tablets are capacitive and have the same 800 × 480 pixel resolution.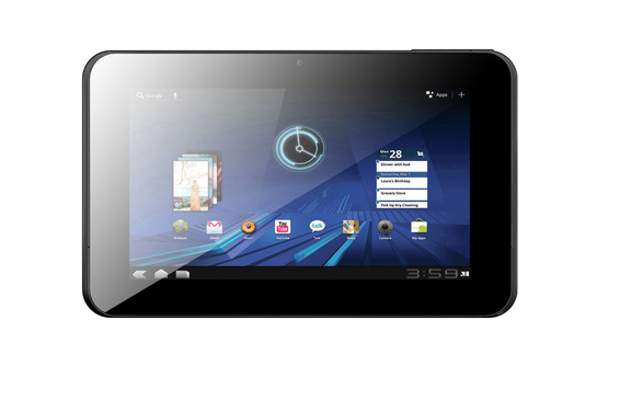 Processor and performance
The Ubislate 7Ci comes with a cortex A8 processor clocked at 1 GHz while the Karbonn tablet has a slightly better 1.2 GHz processor. Both tablets have the same 512 MB RAM and Android Ice Cream Sandwich operating system. Looking at their specifications, both tablets seem to be very similar. However, their real world performance can vary.
###PAGE###
Memory
The Ubislate 7Ci is better when it comes to memory. It has 4 GB of internal memory, which can be expanded by up to 32 GB through an external micro SD card. Similarly, the Karbonn Smart Tab 3 Blade has a 32 GB expandable memory slot, but it has only 2.5 GB of internal memory. However, this difference is not significant enough to deter one from the Karbonn tablet.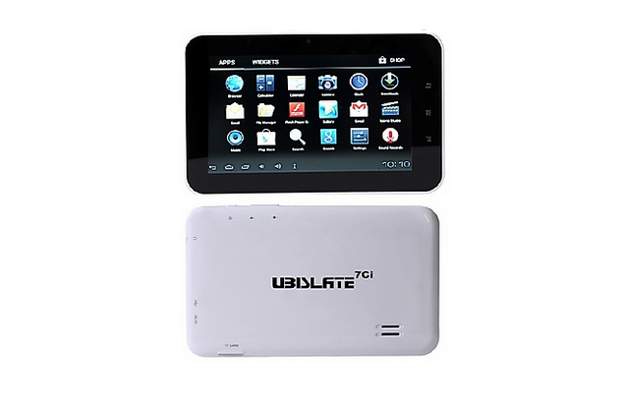 Connectivity
Here, too, the Karbonn tablet has an upper hand as it comes with WiFi, USB and 3G (dongle) connectivity. On the other hand, the Ubislate 7Ci has only WiFi and a mini USB port as connectivity options.
###PAGE###
Battery
A big advantage for the Karbonn Smart Tab 3 over the Datawind tablet is its huge 2600 mAh battery that claims to provide four hours of internet browsing, or four hours of video playback, or 10 hours of music playback. On the other hand, the Ubislate 7Ci provides only 180 minutes of operation. However, Datawind has so far not revealed the exact capacity of the battery used in the tablet.


Others
The Karbonn Smart Tab 3 has a 1.3 megapixel front camera against Ubislate 7Ci's VGA (0.3 megapixel) front camera.
###PAGE###
Availability and reliability
Ubislate 7Ci's biggest impediment is its reputation. When Aakash was launched, Datawind got thousands of orders for the tablet but it failed miserably. In fact, till date The Mobile Indian is receiving calls from many people inquiring about Aakash tablet. Most people have one complaint – why has the tablet not been shipped despite being pre-booked almost a year ago? The bad publicity that Datawind had created for itself will definitely come in the way of Ubislate 7Ci sales too. Datawind not only needs to embark on a publicity overdrive to repair its damaged image, it also has to make the new tablet available soon.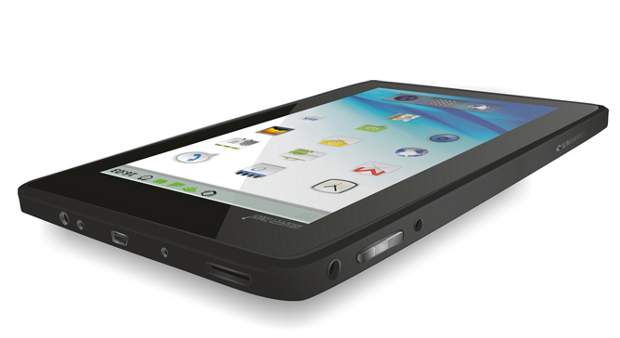 The long delay in delivery also hampers its image as people are apt to doubt the company's capacity to provide after-sales services. Karbonn, on the other hand, has a good track record to rely on. It has already made an image for itself for making good devices at a very cheap price. At least in comparison to Datawind, it also gives good after sales services. So, in short, the Ubislate 7Ci seems to be losing to the Karbonn Smart Tab 3 Blade. Ubislate 7Ci, or Aakash 2, would have been a steal for students at Rs 1,130 but the company took unpaid pre-orders from hundreds of students at Delhi University last year for Aakash and hasn't delivered the device yet. And in the tablet business one year is a very long time because the technology gets outdated within months.