After an intense competition over voice tariffs, Indian telecom operators seems to have now shifted their attention towards data traffic. Last week, three key operators including Airtel, Idea Cellular and Reliance Communication have announced a steep reduction of their data prices. While others operators like Tata DoCoMo, Vodafone and Aircel are likely to follow suit.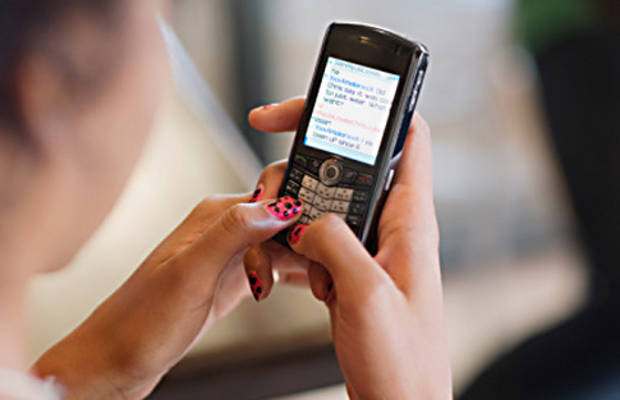 Here is a comparison of data plans offered by Airtel, Idea cellular and RCom.
Pay as you go plans
Reliance is offering the best plan as far as unbundled or pay as you go pricing is concerned. RCom is currently charging just 20 paisa per MB, while Airtel is asking Rs 2 per MB under its pay-as-you-go plan. On the other hand, Idea Cellular is charging a steep Rs 3 per MB under its unbundle plan where you need not to subscribe to any plan rather pay as you use any data.
The new data tariffs will surely shield Reliance users from bill shocks. For example, if you have opted for a 1 GB plan and you end up using 3.5 GB then under RCom, you will be charged just Rs 300 extra while if you are an Airtel customer you will be asked to pay an extra Rs 3,000. On the other hand, Idea users will have to shell out Rs 4,500 over and above what they pay for the 1 GB plan.
Standard Data Pack
All the three operators are offering 1 GB of 3G data for Rs 250 and 2 GB for Rs 450. However, Reliance has not announced any other data pack under its new pack, while Airtel and Idea cellular are offering different validity periods and data packets with higher data caps. Airtel is offering 4 GB for Rs 750 for a month and 10 GB for Rs 1500, while Idea cellular is offering 4 GB for Rs 1250 for 90 days (3 months).
There is no clear difference in this price bracket. However, Reliance is better in the sense that in case you exceed your data cap you will not be getting a bill shock as we explained above.
Unlimited packs
Idea has now got just one unlimited pack priced at Rs 950 which offers 6 GB of data at 3G speed. However, post that it is offering maximum speed of 128 Kbps which is two times faster than RCom's 64 Kbps and way better than Airtel's 20 Kbps.
Reliance has more attractive plans and wider option in this segment with three plans priced at Rs 750, Rs 900 and Rs 1,200 with 3G speeds available up to 5 GB, 10 GB and 15 GB respectively. However, post that you will be able to browse at the reduced speed of 64 Kbps without any additional charges.
Airtel on the other hand has no truly unlimited pack but it has one plan which offers a bill shield at Rs 2,000. The plan, priced at Rs 675, offers 3.1 GB data for a month at 3G speeds and thereafter at the reduced speed of 20 Kbps and will charge 1 paisa per 100 KB (10 paisa per MB) till you reach the bill of Rs 2000, but there after you the data is free though at a slower speed.
Airtel also has a unique Smartbyte plan which can be used to add additional data to an existing pack, which offers 200 MB for Rs 80, 500 MB for Rs 175 and 1 GB for Rs 300. Airtel has also introduced bill caps for postpaid consumers, which is the maximum limit for monthly bill under each plan.
Under new Airtel tariff plans, Rs 1000 is the cap for pay as you go users, Rs 1500 for 2 GB plan and Rs 5000 for 10 GB pack; again once you reach the limit, the speed will be reduced to 20 Kbps.
In this segment, Reliance is a clear winner with wider and cheaper choice. However for speed buffs, Idea is a better option as it offers reduced speed of 128 Kbps so even if you cross the limit, you will have decent network speed.
Sachet packs
Reliance has not introduced any new pack, and probably they don't need to because of low pay as you go pricing. Airtel and Idea are close to each other with Idea being slightly better in terms of sachet packs as it offers Rs 7 pack that offers 30 minutes of 3G usage for a day. On the other hand, Airtel is charging Rs 10 for same benefit. Idea is also offering 100 MB data for three days for Rs 25 and 120 minutes usage for three days for Rs 44 (Rs 3/per minute after that). Airtel only offers 150 MB data for Rs 49 but for 7 days.
So here too, Reliance is much better as now you do not have to bother about taking any pack, as the charge per MB is only 20 paisa. So using 100 MB data will cost you only Rs 20 without the need of any pack, similarly 150 MB data will cost only Rs 30 (compared to Rs 49 charged by Airtel).
Verdict
RCom's 3G pricing is disruptive and will force Airtel and all others to go back to their drawing boards to re-plan their 3G strategy. In fact, we suspect that players like Aircel, Vodafone and DoCoMo have delayed their price reduction announcement just to do that. In terms of users right now there is no match to Reliance's offering in terms of pricing.