To provide seamless 3G service to their customers, Vodafone, Bharti Airtel and Idea had got into an intra circle roaming agreement sometime back and will continue to do so till they receive any directive from the government of India to stop it.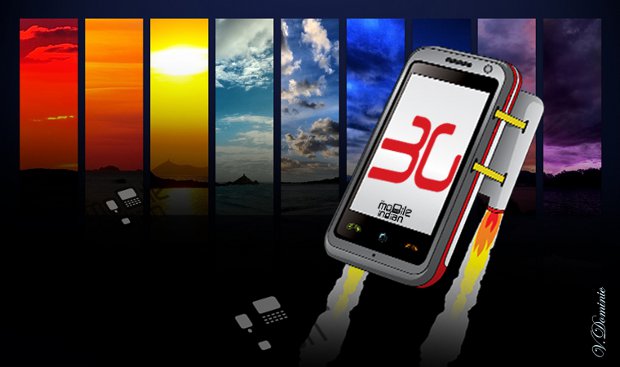 In the last couple of day Department of Telecommunications (DoT) and telecom service providers have locked horns over intra-circle 3G roaming. DoT is of the opinion that as of now operators cannot get into a spectrum-sharing agreement as it is not allowed in the country at present. DoT is also examining the legality of agreements that private operators have made to offer nationwide 3G.
In an internal note, though, the DoT had clarified that a UASL (unified access service licence) licensee cannot offer 3G services, declare a tariff plan or acquire customers in a circle it hasn't been allocated 3G spectrum in.
Spokespersons of Vodafone and Airtel told The Mobile Indian that they will continue to offer 3G services under intra circle roaming agreement which they had signed till the time regulatory issue is resolved and government announces any notification.
Even Idea will also continue to offer 3G services to its customers under intra circle roaming agreement which it has signed with Vodafone and Airtel.
This is a positive development for mobile customers of Vodafone, Airtel and Idea as other two operators Tata Docomo and Aircel have put on hold a similar agreement which they had signed among themselves.
Sharing their views on inter and intra circle roaming, Vodafone and Airtel spokespersons had earlier said to The Mobile Indian, "Roaming agreements – both inter and intra circle – are the norm in the Indian telecom industry since they help a service provider to provide seamless service to its customers."
Vodafone is offering 3G services in 49 towns and cities of Andhra Pradesh to its subscribers using Idea's network. In Kerala too it is using the service provider's network for offering 3G.
The tariff plan provided by Vodafone in these circles is quite affordable despite being made available through a rival network. In Kerala, a Vodafone prepaid customer can avail 50 MB of 3G data for just Rs 26 a day while Rs 101 gives 200 MB for 30 days, and 1 GB of data over three days comes for Rs 375. For postpaid customers only plans that cost Rs 100 and Rs 375 are also available.
In Andhra Pradesh, Vodafone users can experience 3G at no extra cost over and above their current 2G data charges.
Similarly, Bharti Airtel has entered an intra-circle roaming agreement with Idea to offer 3G services in Gujarat. Its tariff plans are the same as those it offers in circles where it has its own network.
Basic plans start at Rs 8, which gets you 10 MB for a day and Rs 61 for 65 MB over three days. Standard plans start at Rs 101, which gives 100 MB for 30 days, and go up to Rs 750 for 2 GB of data over one month.
A FlexiShield plan is also available with 1.25 GB of data at 3G speeds and 2 paise for 100 KB thereafter till you reach a maximum bill of Rs 2,000. Once you have reached this cap you can access unlimited data but at a reduced speed of 20 Kbps.
On the other hand, Idea is offering 3G services in Delhi and Kolkata using Vodafone's network because it has no spectrum in these cities. Idea's subscribers can avail 3G in the two metros using sachet or regular plans.
The sachet plan is same for Delhi and Kolkata subscribers. Users can get 20 MB of data at Rs 7, while Rs 52 will buy 100 MB of 3G data for three days. Extra usage will be charged at 5 paise for 10 KB in all the plans.
Apart from that, Idea prepaid customers in Delhi can also buy 200 MB of data for Rs 102, while Rs 100 will get 100 MB if you are postpaid customer. Rs 1,250 is the highest plan value which gives 10 GB of data for a month for both prepaid and postpaid users of Idea.
For Idea's prepaid subscribers in Kolkata, on the other hand, the choice is limited to only one usage based plan for Rs 103 per 200 MB of data, but postpaid users have more choice than their counterparts in Delhi with maximum plan value going up to Rs 5,000 for 30 GB of data.