A lot of questions have been raised about the expected success of 3G services in India, raising doubts that it might be a repetition of some failed attempts in developed markets. However, an analysis of the Indian situation has brought to light ten reasons why 3G may be expected to be a success in India and one reason why it might not.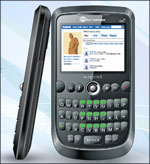 1. Cheaper handsets with bigger screensAdvent of ultra low cost brands in India has meant that 3.2-inch mobile screen is not only for elite customers. Handsets with bigger screens, Qwerty keypads and improved multimedia capability are within the reach of masses. This has removed the biggest hurdle in the way of increased broadband penetration in India. Though most of these handsets are not 3G enabled, there will soon be a flood of such devices. Alcatel has just announced 3G handsets for Rs 4,000. Even mainstream players such as Nokia already offer 3G handsets at prices as low as Rs 6,000. Compare this with Europe, where a handset with basic functions was said to cost more than Rs 50,000 ($1,000) in the year 2000, when 3G was rolled out there. Unlike Europe where 3G services arrived early and the device market was not mature, the Indian consumer will have access to a price sensitive device market with many options.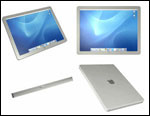 2. More device optionsSmartphones are becoming smarter and yet more affordable. The advent of Apple iPhone, Android OS (operating system) and others, will ensure that the consumer has a choice of platforms from which to enjoy the improved speed. The handset market is constantly evolving, and by the time the 3G network roll out takes place, we will already have iPad in the Indian market along with a whole host of tablets from different vendors, and bigger screens on mobile phones like Dell's upcoming five-inch screen smartphone. The industry is optimistic about the smart user devices fueling demand for data usage and mobile enterprise applications. "Devices like iPad will be the next big thing in the way industry deploys and utilises enterprise applications for enterprise resource planning (ERP) and customer relationship management (CRM)," says Jeremy Cooper, vice president, marketing, Asia Pacific, Salesforce.com, a USA-based company that makes software to help enterprises manage their customer relationships.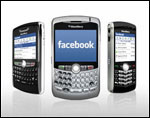 3. Social media on mobileSocial media is very popular these days and is seeing increasing consumption through mobile. Fast 3G networks will make social media activity a better experience and such sites will very likely see increased usage. The current slow 2G speeds make it difficult to upload heavy data such as video, thus hampering the user experience. Enterprise is another area where social media is catching up. Salesforce.com recently launched Chatter, an enterprise social networking application designed for mobile and PC.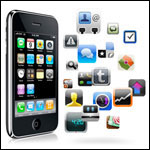 4. Sponsored appsMany content providers are creating apps to distribute content through mobile, which can be ad funded. Sports brands, such as Nike, are also involved in the sponsored apps and games business by investing in applications or games created using the company brand. Similar opportunities need to be tapped. Gartner predicts that consumers will spend £3.7 billion (more than Rs 25,000 crore) this year in mobile application stores, including Apple's iTunes App Store, generated by a part of more than 4.5 billion downloads. The research firm predicts that 82 per cent of those downloads will be free and will advertise sponsored applications. It expects this trend to continue over the next few years as downloads surpass 21.6 billion in 2013. Mahesh Narayanan, country manager of mobile advertising company AdMob says, "We have created monetisation models for iPhone apps and we can do the same for other application delivery platforms also. This will make applications cheaper."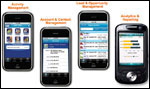 5. Enterprise requirementsCompanies are increasingly going mobile and to enable this transition, they have been demanding better and connectivity. With 3G, this will become available. "We are already seeing a lot of traction in enterprise application space, with deployment of CRM (customer relationship management), ERP(enterprise resource planning), and sales force management, in a big way. In future the focus will be on mobile to mobile and location based applications. And these kinds of services can only be made available using 3G and the roll out will ensure that enterprises will use the mobile services in a much bigger way," says Santosh Sinha, industry analyst, ICT Practice, Frost & Sullivan, South Asia and Middle East. For instance, sales force automation (SFA) can enable a sales representative to check inventory in a Mumbai office while sitting in Guwahati and simultaneously place order for delivery, on a single mobile device. SFA has done well in pharmaceutical and FMCG companies. With the arrival of 3G, this data transfer can be faster, enabling better reporting and efficiency improvements.


6. Competition will keep the prices lowThough this seems to go against the operators who bid very high prices for spectrum, it is in fact favorable to them. India is a country with huge numbers and business yields from large scale rather than huge margins. If operators do keep the prices low, they will ensure that consumption is widespread and a healthy ecosystem of applications and services is created, which will increase the avenues for monetisation. Competition is also intense among telecom vendors, keeping prices low. According to estimates, a pan-India roll out of 3G will cost Rs 20,000 crore, all operators put together.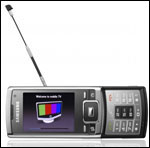 7. Convergence of screensIn recent times we have seen that the consumption of content has become device agnostic, that is, people like to consume the same content on multiple devices such as their mobile phones and laptops. Services like Google TV will encourage people to download content on the mobile and transfer the data to a TV or PC . Mahesh Murthy, founder of Mumbai-based digital marketing firm Pinstorm said recently at an industry seminar, "Capture once and consume on multiple screens is the new trend. Three screens: TV, computer and mobile are no longer different, people want to consume the same content on all the three."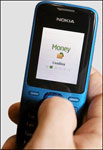 8. Potential of better servicesThe Indian VAS market, having evolved over a period of time, will ensure that services are available. India has a good chunk of domestic and international players, with almost all the major international companies represented in the country. Currently, only 9 per cent of operator revenue comes from VAS; in Europe this number is higher, at 25 to 35 per cent. The size of the Indian VAS market is pegged at $1.1 billion (over Rs 5,000 crore), and is expected to grow to three times that much over the next three years. However, a lot will depend on the kind of services provided. Services such as internet radio, location based services, mobile commerce and banking could be successful. Some unique services such as mobisodes (mobile episodes) are being thought of by TV production houses. "Users will gain a far richer and far more engaging service experience, prompting them to use new services and use these for longer", says Sunil Mahajan, vice president, new product initiatives, Comviva, a value added services company based in India.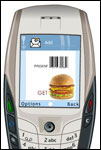 9. Increase in mobile advertisingAlthough the current size of the mobile marketing industry is about Rs 100 crore, it is growing at the rate of 50 to 60 per cent. So far slow download speeds led to mobile advertisements being SMS based. With 3G in place, this could change. Videos will increasingly be consumed on mobiles and could be ad funded. Many other ways of advertising could be thought of and implemented, helping further subsidise data cost, thus encouraging consumption. "With the availability of Bandwidth and the 3G spectrum, we are looking at pushing our new patent-pending mobile advertising platform to create new streams of revenues for the carriers," says G V Kumar, chief executive officer, Megasoft, a USA-based technology company focused on the telecom sector. He further added that revenue from mobile advertising is expected to double in the next three years.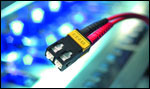 10. Lack of wireline infrastructureLack of wireline broadband has meant that the real broadband experience is missing for even those who can pay for it. India has only eight million broadband subscribers compared to nearly 600 million mobile subscribers. These figures are likely to become meaningless thanks to 3G and we could see a lot of 3G dongles being sold in the market. If EVDO dongles (data cards) currently sold by CDMA players such as Reliance and Tata are anything to go by, the opportunity is huge. By December 2009, there were 0.6 million data card (EVDO) users, according to the Internet and Mobile Association of India and going by the current growth rate, the number will reach 2.1 million by 2011.