Snapchat is a widely popular social media platform that allows users to share pictures and videos that disappear after a short period of time. However, sometimes Snapchat users may find their accounts locked and unable to access the app. This can be a frustrating experience, especially if you rely on Snapchat to stay connected with friends and family. In this article, we will explore the common reasons why Snapchat accounts get locked and provide step-by-step instructions on how to unlock your Snapchat account. So, if you're experiencing issues accessing your Snapchat account, keep reading to learn how to get back in.
Why does Snapchat account gets locked?
First and foremost, it's important to understand why your Snapchat account may have been locked in the first place. There are several reasons why this might happen, such as violating the community guidelines, using third-party apps, or suspicious activity on your account.
For instance, if you send inappropriate content or engage in spamming, your account may be locked by Snapchat. Additionally, if you use third-party apps that violate Snapchat's terms of service, your account may also be locked. It's essential to know why your account has been locked so that you can take the necessary steps to unlock it.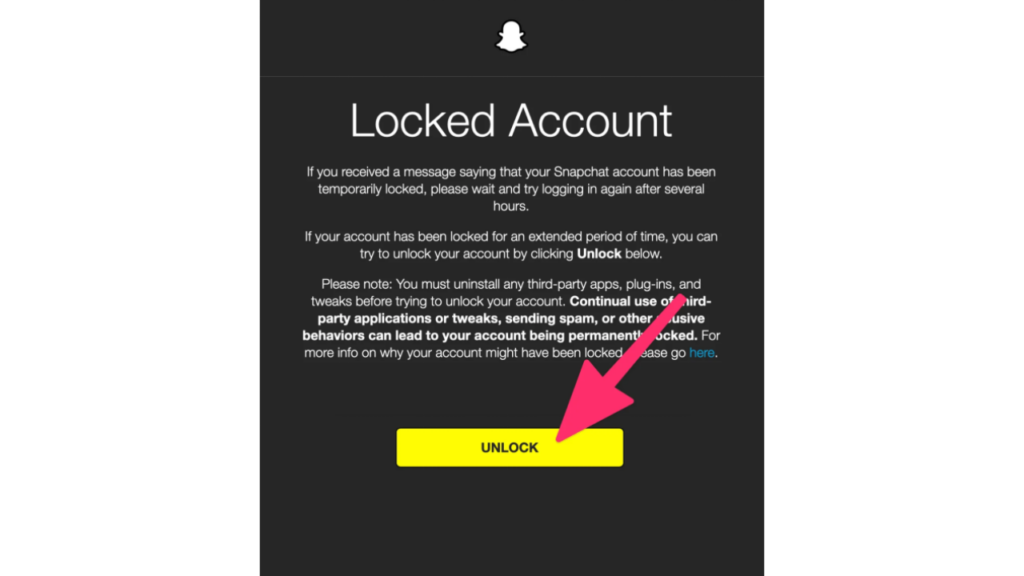 Read More:
How to Enable Dark Mode on Snapchat?
How to check if someone has blocked you on Snapchat?
Now after clearing the basics of Snapchat, let's dive into understanding how to unlock you Snapchat account.
Temporary lock due to suspicious activity or rule violation

If your Snapchat account is temporarily locked, wait a few hours and try logging in again. Snapchat may lock accounts temporarily to protect user data or investigate rule violations. Ensure you're not using third-party apps, plugins, or tweaks with Snapchat, as these can lead to account locks.


Permanent lock due to repeated rule violations

In some cases, it's possible that your Snapchat account may be permanently locked, especially if you've violated Snapchat's community guidelines repeatedly or engaged in severe activity that goes against the terms of service. If this is the case, unfortunately, there may be little you can do to regain access to your account.
However, it's always worth reaching out to Snapchat's support team to see if they can offer solutions. In general, it's best to follow Snapchat's community guidelines to avoid any issues that could lead to your account being locked in the first place.

Forgot password

One of the most common issues Snapchat users face is forgetting their passwords. If you forget your password, don't worry; Snapchat has a simple process to reset it. First, click on the "Forgot Password" link on the login screen, then enter your username or email address associated with your account.
Snapchat will send you a verification code via email or text, depending on your contact information. Enter the code, and you'll be prompted to create a new password. Make sure you create a strong password that's difficult to guess and remember to save it somewhere secure, so you don't forget it again in the future.

Hacked account

Another issue that Snapchat users may encounter is a hacked account. If you suspect your account has been hacked, it's essential to act quickly to protect your personal information and prevent further damage.
First, try resetting your password immediately using the steps mentioned earlier. This will help ensure that the hacker no longer has access to your account. It's also important to enable two-factor authentication, which adds an extra layer of security to your account. Additionally, if you notice any suspicious activity on your account, such as messages or snaps you didn't send, notify Snapchat's support team immediately. They can assist you in securing your account and help prevent any further unauthorized access.

Technical issues or bugs

Occasionally, Snapchat users may experience technical issues or bugs that prevent them from accessing the app or using certain features. If you encounter such problems, the first step is to ensure you're using the latest app version. Check your app store for any updates and install them if available. If the issue persists, try restarting your device or clearing the app's cache.
Contact Snapchat's support team for further assistance if the problem isn't resolved. They can help diagnose the issue and provide solutions to get the app working properly again. Remember that technical issues and bugs are common with all software applications, so don't hesitate to reach out for help if you encounter any problems with Snapchat.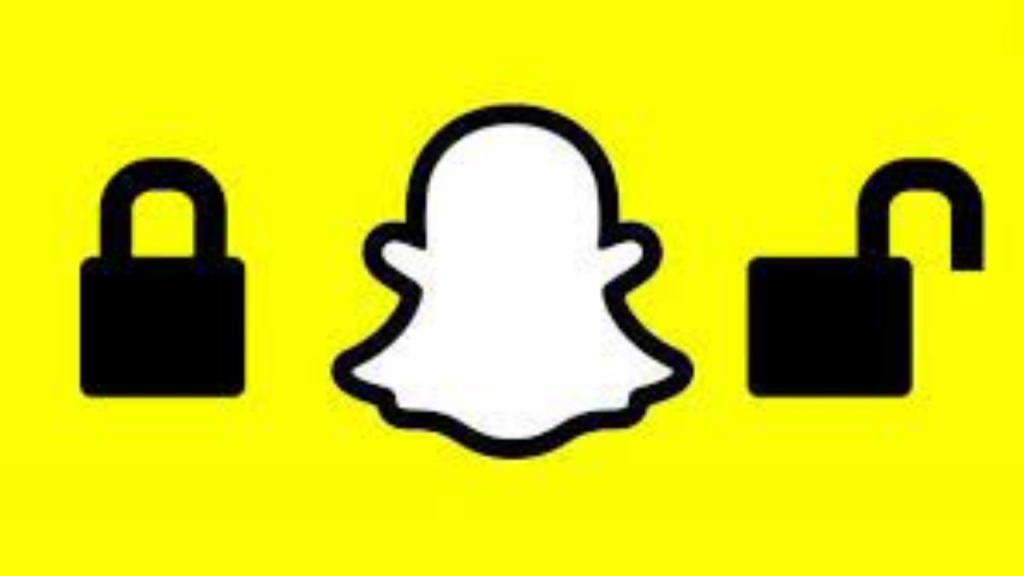 Snapchat is a fun and engaging social media platform millions worldwide use to stay connected with friends and family. However, like any app, Snapchat can sometimes present issues preventing users from accessing their accounts or using its features. By understanding the common reasons for Snapchat account locks, forgetting passwords, encountering technical issues, or dealing with hacked accounts, you can take the necessary steps to resolve these issues and regain access to your account.
If you're ever unsure how to proceed, don't hesitate to contact Snapchat's support team for help. With a little patience and perseverance, you can enjoy using Snapchat with ease and security.