Snapchat is one of the most used social media chatting apps on the planet and as every other app, the company has a support team which is working round the clock to solve issues being faced by the users. However, one might not be aware of how they can reach Snapchat support in case they are facing issues and here we are to help you answer your query. Follow the steps below:
Step 1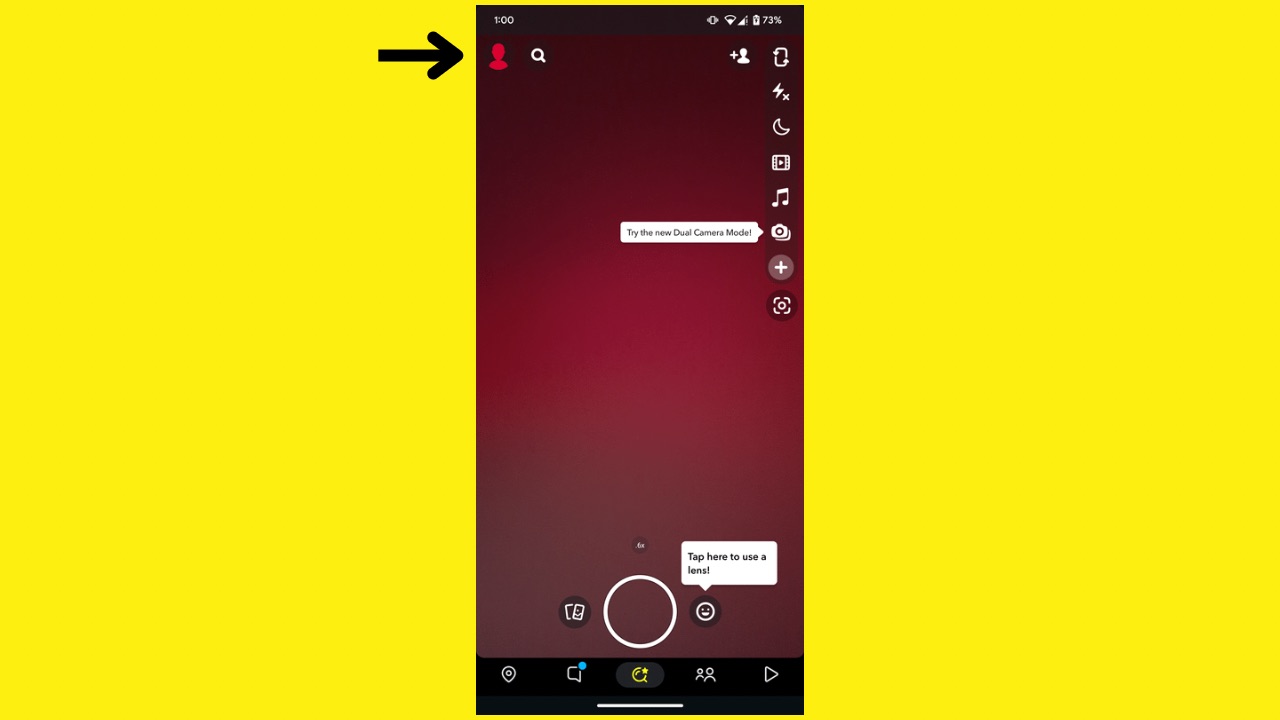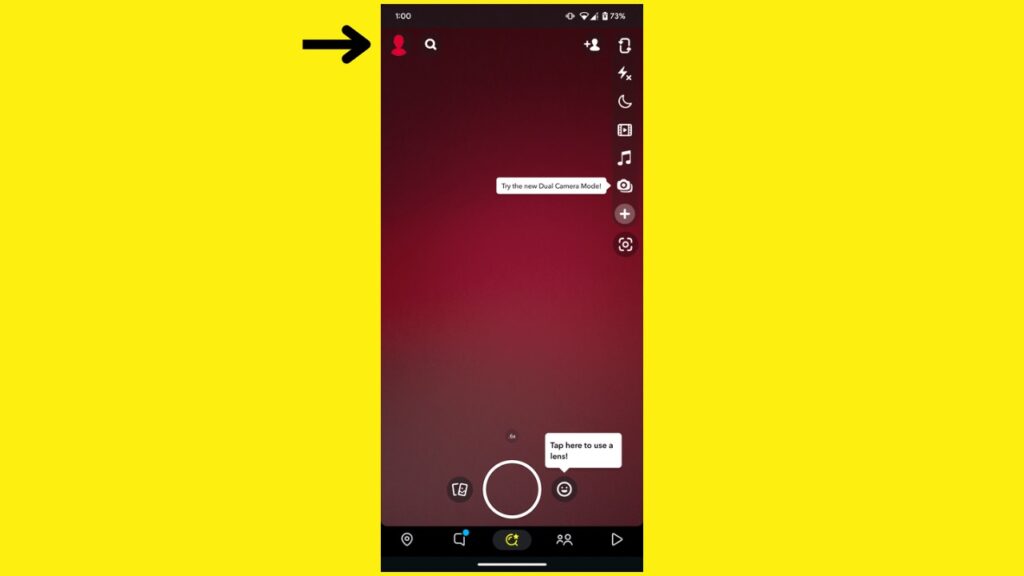 Open Snapchat and tap on your profile icon at the top left.
Step 2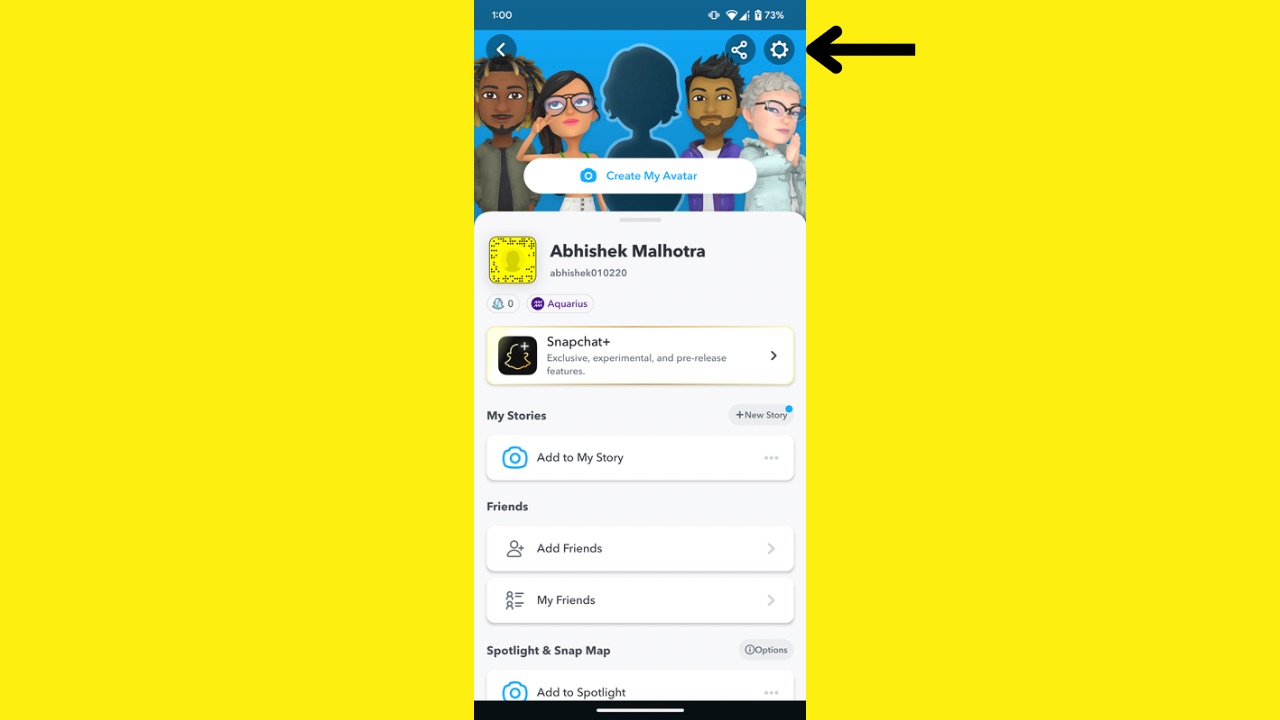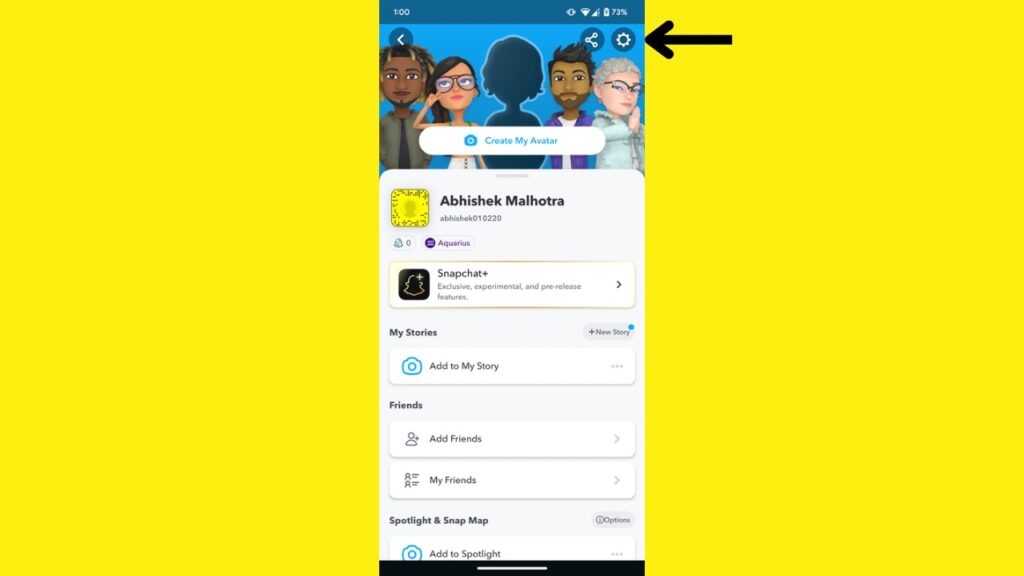 Tap on the Settings gear icon at the top right.
Step 3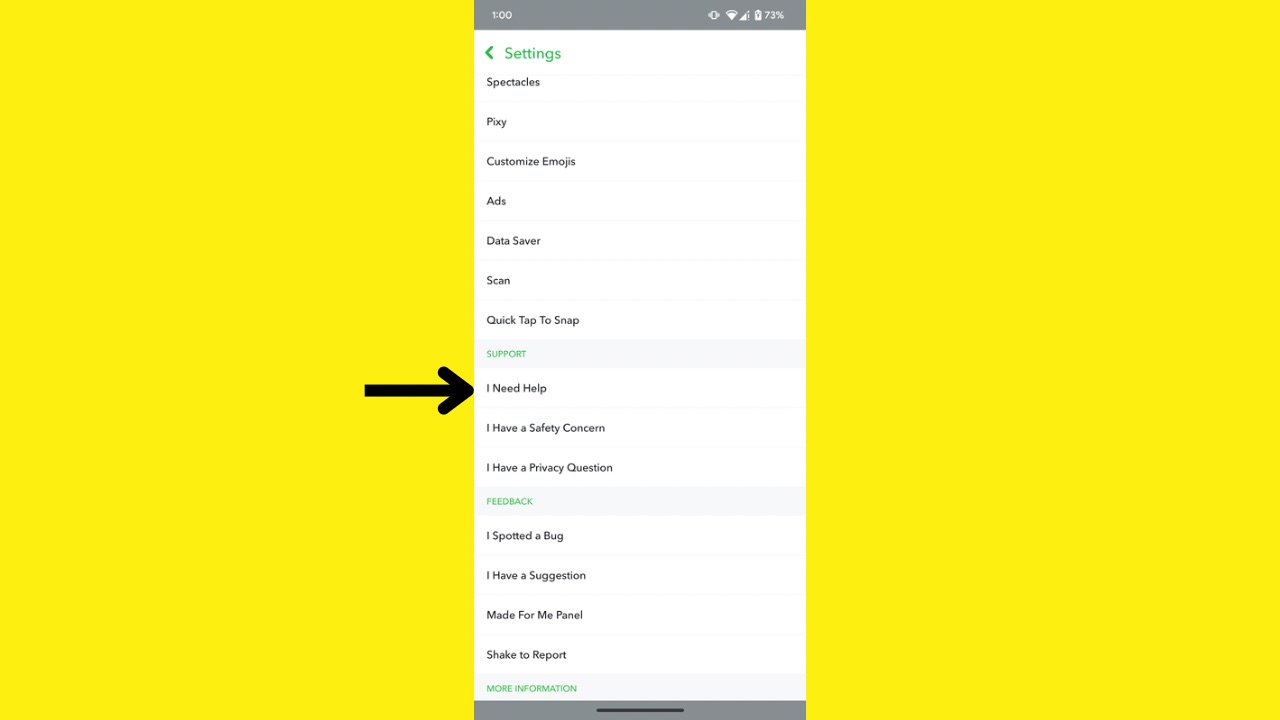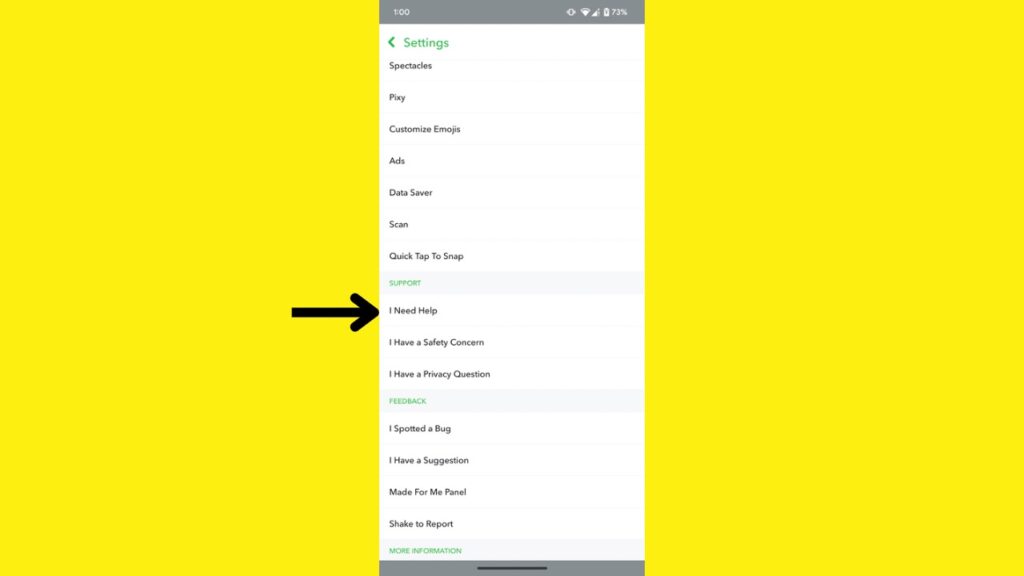 Now scroll down to the Support section of the list and tap on 'I Need Help'.
Read More: Snapchat on Windows: How to use it?
Step 4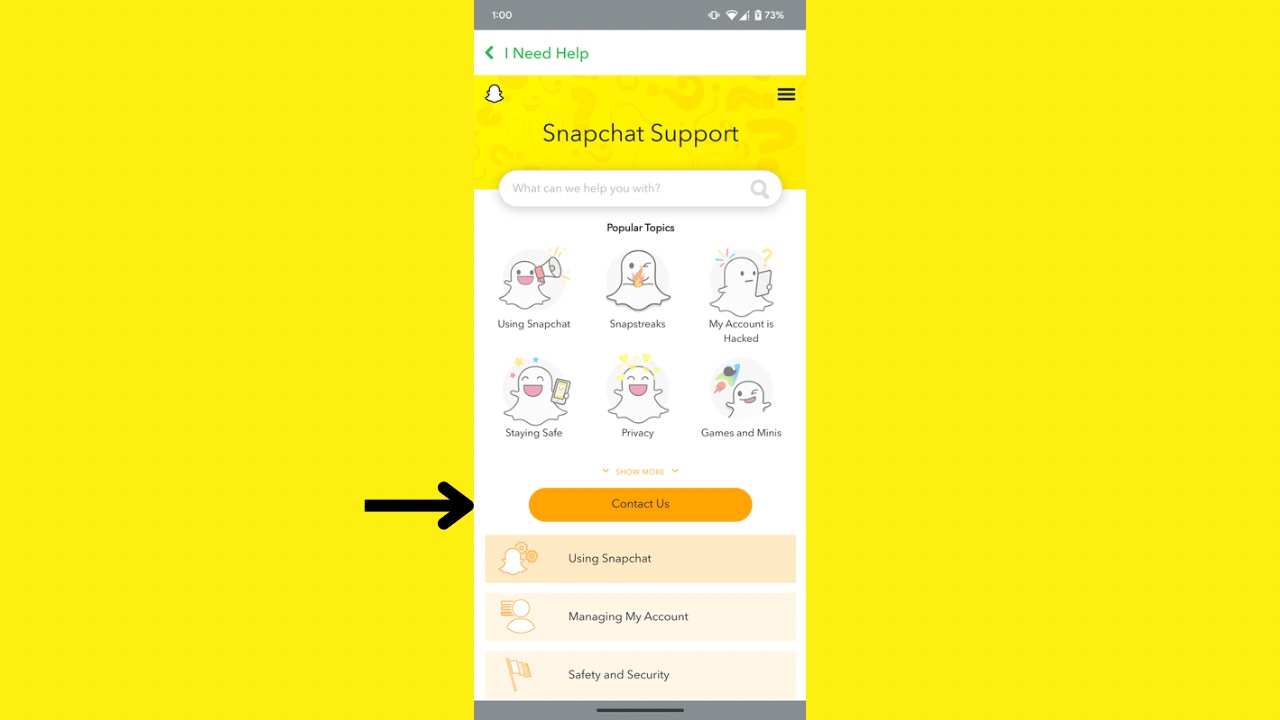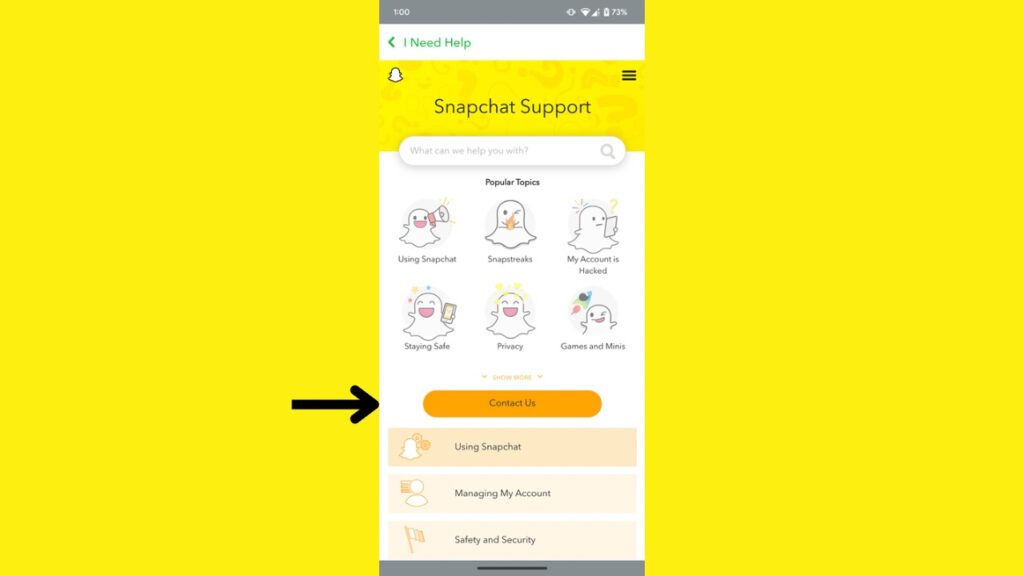 Now, the support section of the app will open. Here, Snapchat will show you a list of frequently faced issues by users so you can find your selection quickly. However, if your issue is not listed, tap on the 'Contact Us' button.
Step 5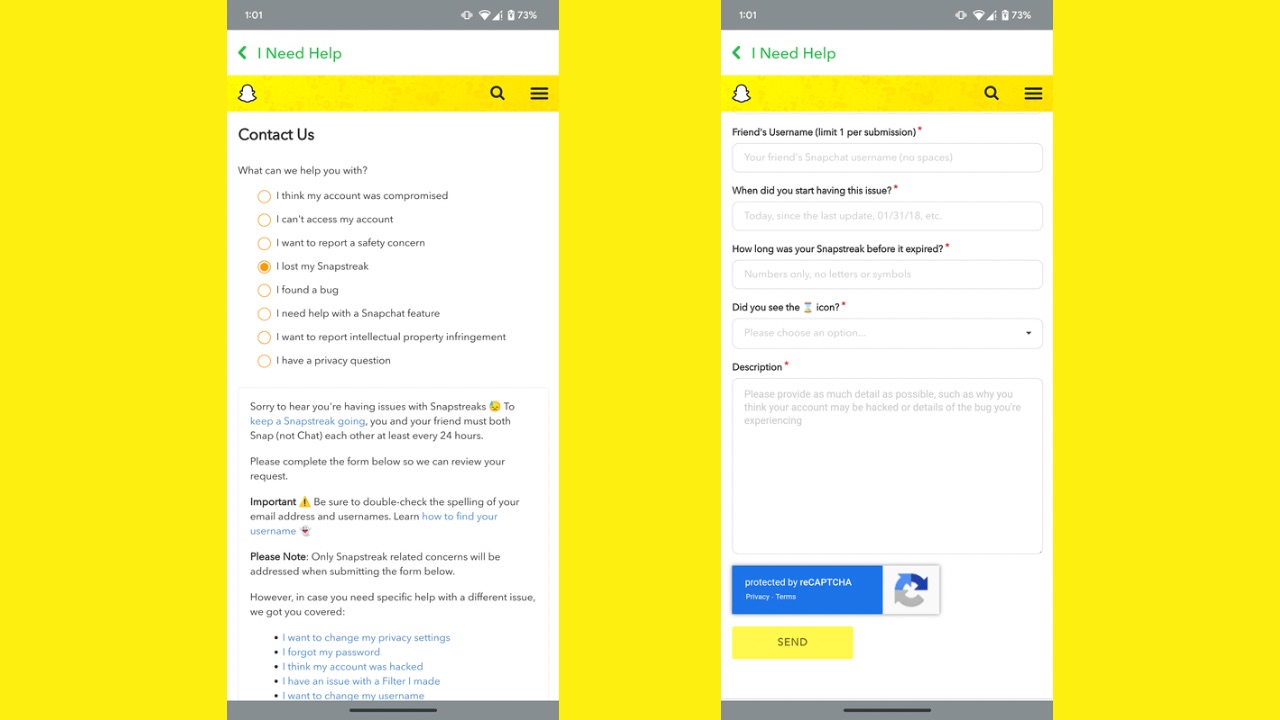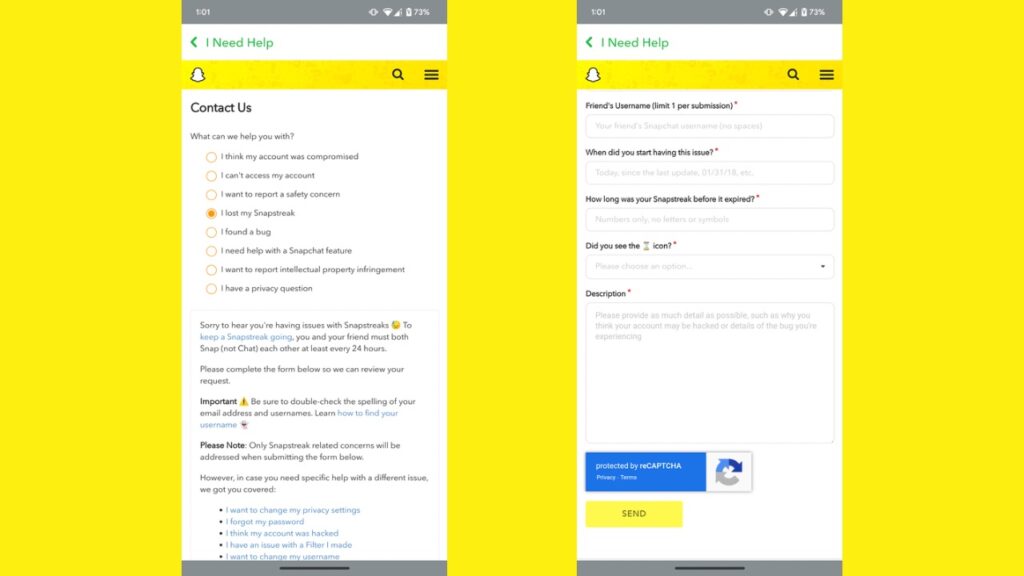 Now, there's a list of issues already mentioned regarding which you might be facing the problem. Tap on one of them and Snapchat will suggest you what to do. However, if its an issue which requires Snapchat's interference, such as the one where you might have lost your snap streak, the app will ask you to fill a form. Once you have filled it, tap on the yellow 'Send' button below.
Alternative Method
In case you are not willing to follow the method above, you can use an alternative method of contacting Snapchat Support. To do so, you must be a Twitter user, where you can tag Snapchat support in your tweet or send them a DM. You might get a resolution to your query within a few minutes of tagging or sending a message to the team.
So these were a couple of methods regarding how you can contact the Snapchat support team. However, if you are following the first method, keep in mind that Snapchat doesn't promise a timeframe within which it would reply, and doesn't even confirm that you would absolutely be given a reply.