Google's way of thinking that applications should be updated as and when they are updated on the Google Play Store is not wrong in a way, because it keeps applications in their latest versions and fixed for bugs and issues. But at times when there are too many updates that come on simultaneously the device is rendered useless, especially if you have a budget android device and a mediocre internet connection. No matter how many times you cancel the update, there will be one more app that requires a 30 odd MB upgrade. But there is a way to turn this feature off. And if you too are annoyed by automatic updating apps there here's the simple way out.
Please note: This functionality is not added by any application, utility or software. It is an inbuilt function in the operating system itself. So only Android devices running Android version 4.0 and above will be able to make use of it.
If you have a new device the Play Store will definitely ask you for turning the auto update feature on; if you do not wish to have it, decline the prompt.
Step 1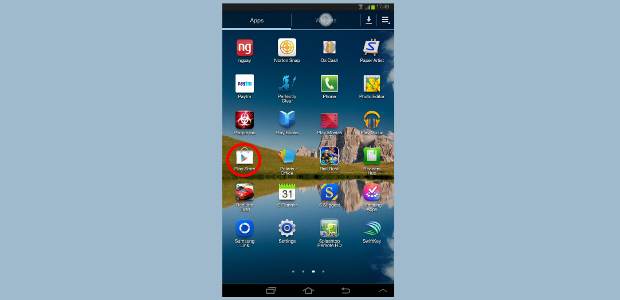 Access the home screen and locate the Play Store app on your device. You can either use the application shortcut or search the same from the applications home screen on your device. Select the Play Store app to proceed.
Step 2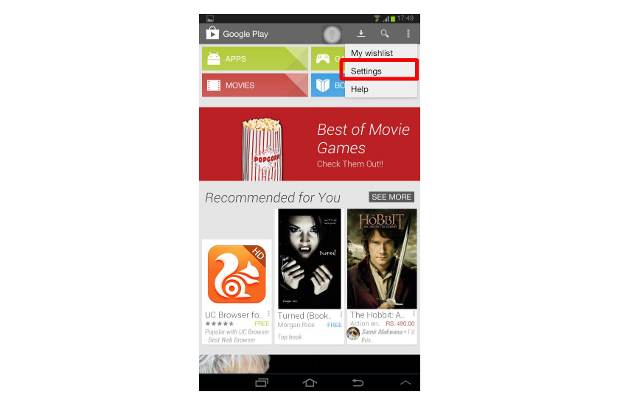 Once the application opens locate the settings menu. The settings sub menu is under the options menu, which can be brought up by pressing the options key; or the key with the three lines or four boxes as per the make of your device since different manufacturers choose different key symbols. Select settings from the options.
Step 3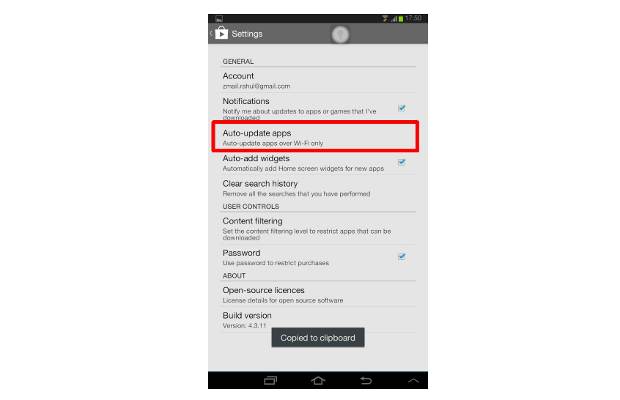 The settings tab comprises of several settings related to your Google Play account. The only rule here is, if you do not know what the option will do. do not press it. Following that select auto-update app from the given set of options.
Step 4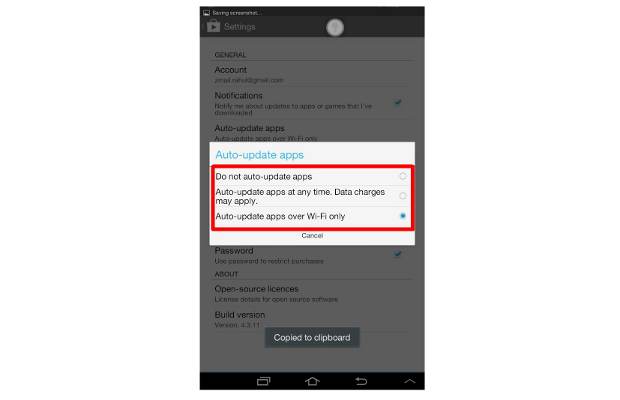 From the following prompt select the option Do not auto-update apps. This will prevent applications from getting automatically updated.
*You do not have to worry about application updates as you will still get prompts for them on the Play Store application when you access it, and you can now manually choose what to update and what not to. This is very useful for users with a limited data plan.