On an Android device, your primary Google account is filled with data that you don't want to lose. However, if it gets hacked, the hacker would get access to your emails, contacts, Google Photos and basically every Google service you use. For this sake, Google allows you to keep a check on your Gmail login history so you can make sure there were no suspicious logins into your account.
How to check your Gmail login history?
Step 1
As the feature is available only on the desktop version of Gmail, head over to the Browser of your choice and open the Gmail website.
Step 2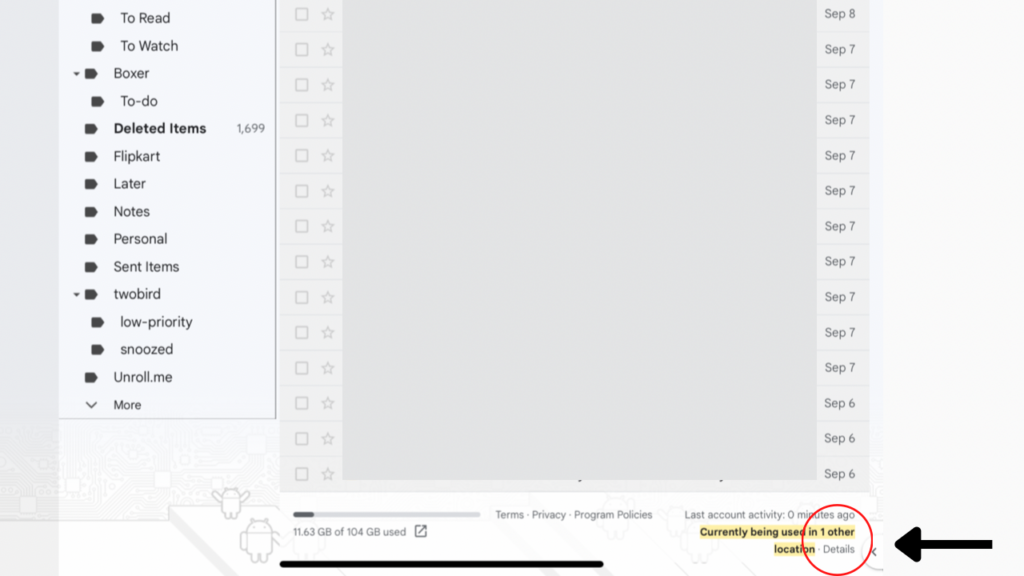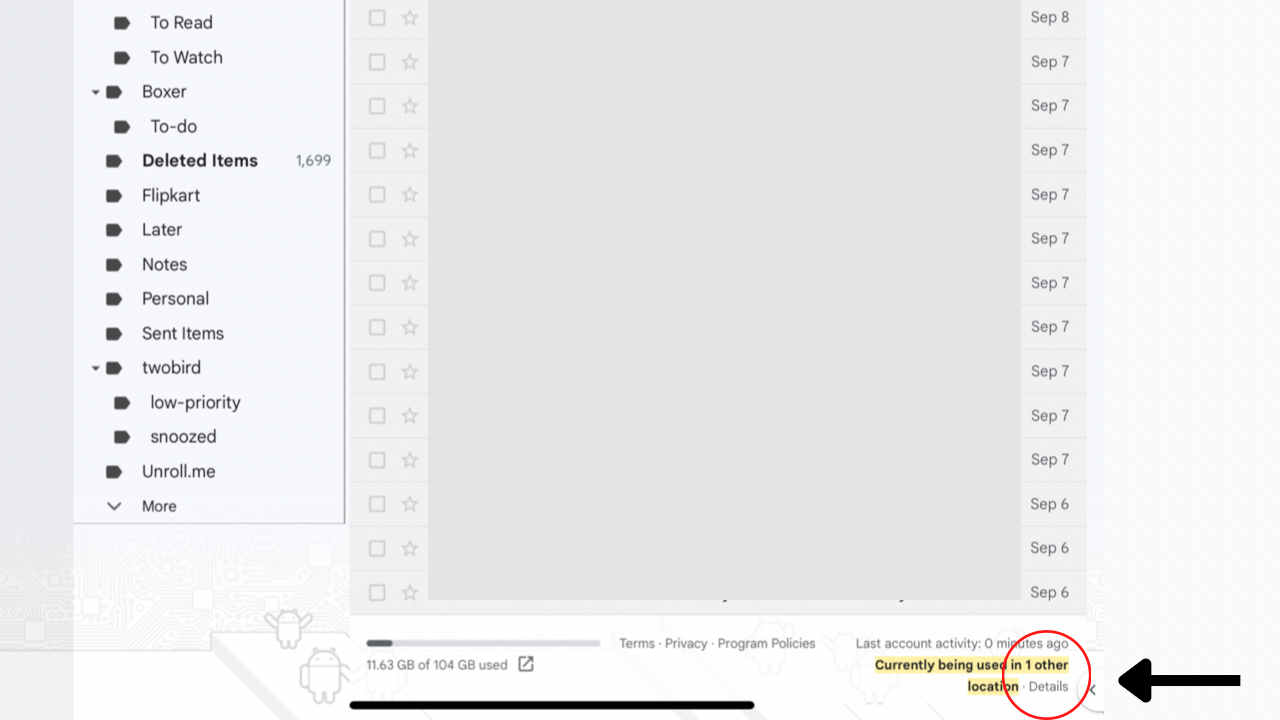 After you have logged in to your Google account, tap on the 'Details' button present at the very bottom right of the page.
Step 3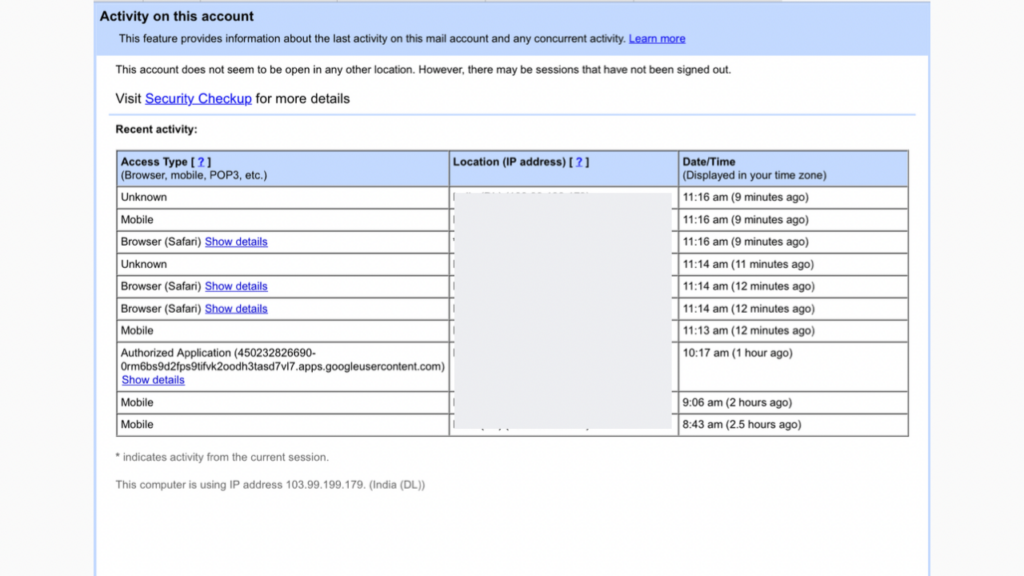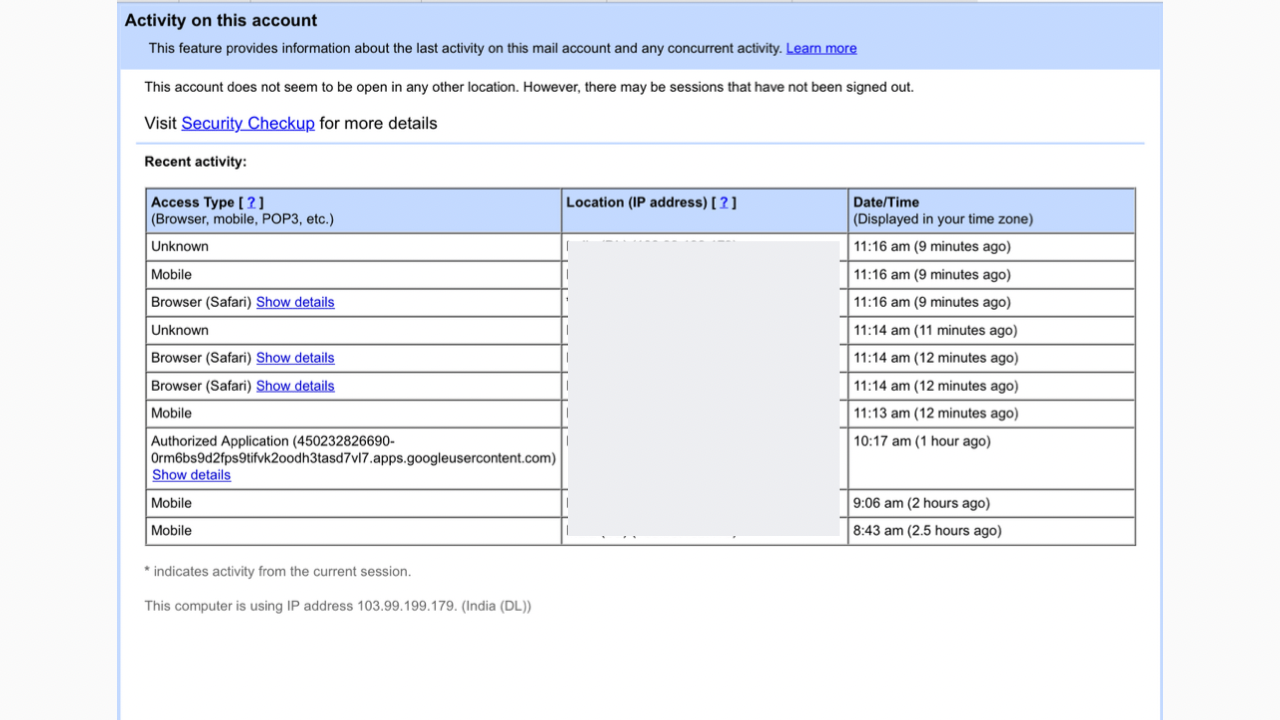 The new page that opens up, shows you all your Gmail login history. It shows what's your current session and where all you have signed in to your Account.
Step 4
If you are suspicious about a login session, you can tap on the 'Sign out all other sessions button. This will make all sessions cease to exist. It will sign you out of all the devices except the one you currently use.
Read More:
How to Password protect your Google Search history?
How to find forgotten Apple ID? Simple & Easy to use Guide
How to use Infinite Reactions and Emoji Statuses feature on Telegram?
What information is included in your Gmail login history?
Now that you know how to check your gmail login history, it is important to know what information is provided when you check it. The Gmail login history page includes all the information you would need to identify if the session is one of the known ones.
It shows you the browser being used for the session, the IP address, the country of origin, and the date and time of the login. You can also check for other details regarding each login, such as the browser version, by clicking on the 'Show Details' link next to the browser tag.
Alternatives to checking your Gmail login history
Apart from checking using the method above, you can also use other methods to check whether your account was signed in to some unauthorised device. The first one is to check via the Google Security Check page.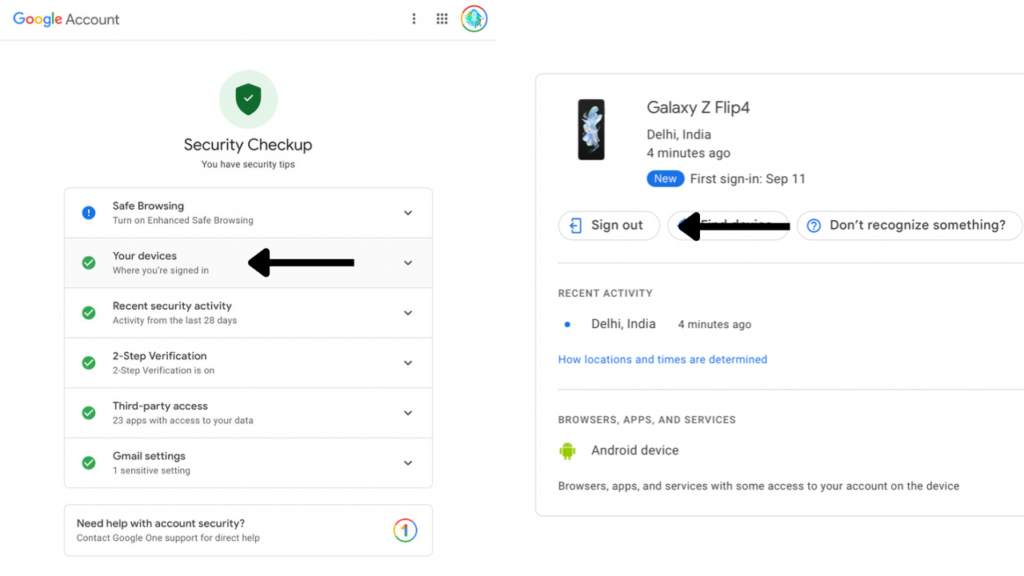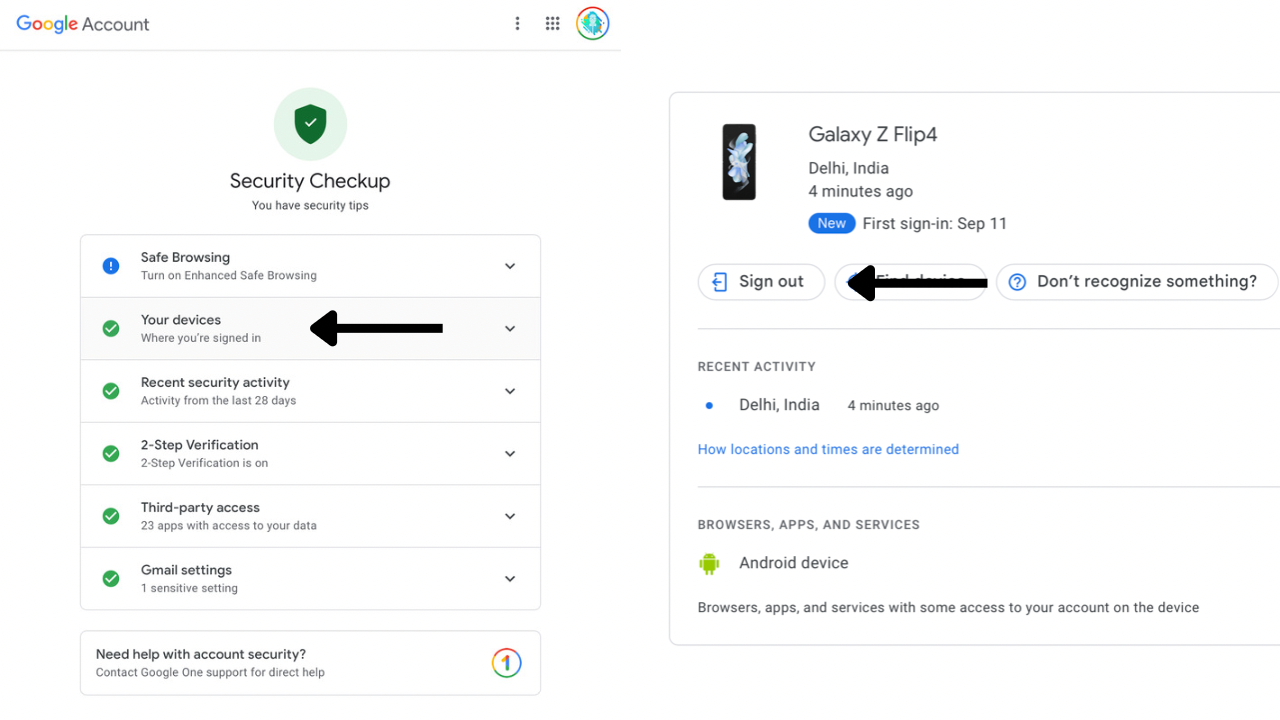 You can head over to the My Account page, sign in to your account, and tap on 'Your devices' to see in which devices your Google account is logged in. If a device looks suspicious, tap on it and press 'Sign Out'.
Another way is to contact Google customer support, where the company would help you review your account security. If you are suspicious of any logins, you can ask the support to help you, and they may log you out of that specific device.