Meet Steam Deck, Valve Corporation's powerful and portable gaming device that promises to revolutionize the way we play games on the go. Designed to bring the full power of your Steam library to your fingertips, Steam Deck offers incredible performance, versatility, and a sleek design. Today, we'll explore everything you need to know about Steam Deck and what sets it apart from other handheld gaming devices.
What is Steam Deck?
Steam Deck is a handheld gaming device created by Valve Corporation, the same company behind the popular gaming platform, Steam. This portable console allows you to access and play your entire Steam library wherever you go, delivering a top-notch gaming experience with its powerful hardware and high-resolution touchscreen display.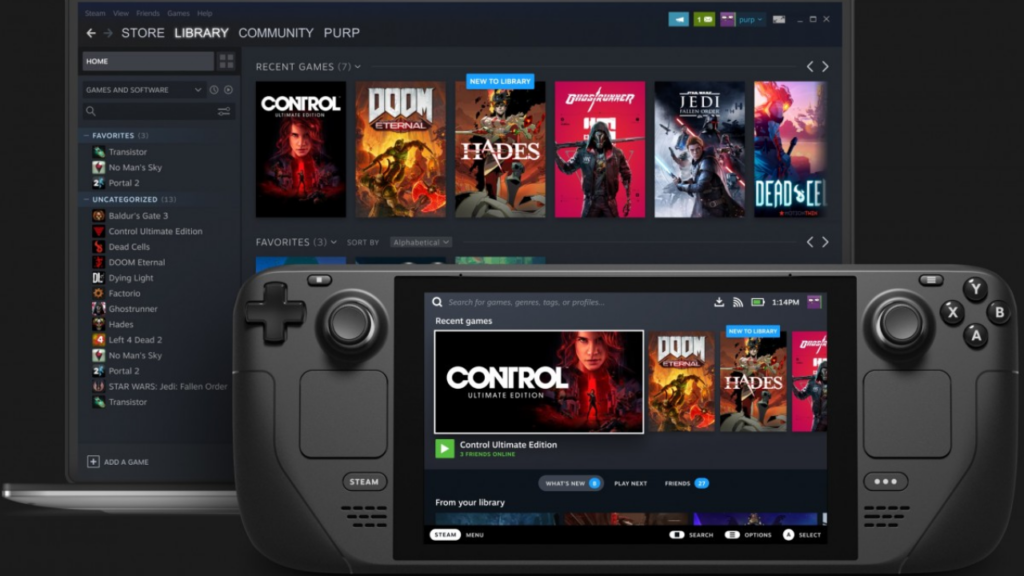 Key Features of Steam Deck
Powerful Hardware: Steam Deck is equipped with a custom AMD APU, which combines a powerful Zen 2 processor and RDNA 2 GPU. This impressive hardware ensures your games run smoothly, even on high settings.
High-Resolution Display: The device boasts a 7-inch touchscreen display with a resolution of 1280×800 pixels. This creates crisp, vibrant visuals that immerse you in your gaming experience.
Ergonomic Design: Steam Deck's design focuses on comfort and ease of use, featuring a unique button layout and responsive joysticks, allowing you to play for hours without discomfort.
Expandable Storage: Steam Deck has three storage options (64GB eMMC, 256GB NVMe SSD, and 512GB NVMe SSD). Additionally, it supports microSD cards, enabling you to expand your storage and bring even more games on the go.
Customizable Controls: The device features fully customizable controls, including trackpads, a D-pad, thumbsticks, and buttons, allowing you to tailor the controls to your preferred gaming style.
Dock Compatibility: While primarily a handheld device, Steam Deck can also be connected to a TV or monitor via an optional dock, transforming it into a home console for gaming on a larger screen.
Things to Know Before You Buy
Compatibility: Steam Deck is designed to play games from your Steam library. While it supports a vast majority of games, it's essential to check if your favourite titles are compatible with the device.
Battery Life: Steam Deck's battery life ranges between 2 to 8 hours depending on the game and settings. Managing your expectations and planning accordingly when gaming on the go is crucial.
Price and Availability: Steam Deck comes in three variants, starting at $399 for the 64GB model, $529 for the 256GB model, and $649 for the 512GB model. Check the availability and shipping details in your region before planning your purchase.
Accessories: To enhance your gaming experience, consider investing in additional accessories, such as a protective case, a screen protector, and the optional dock.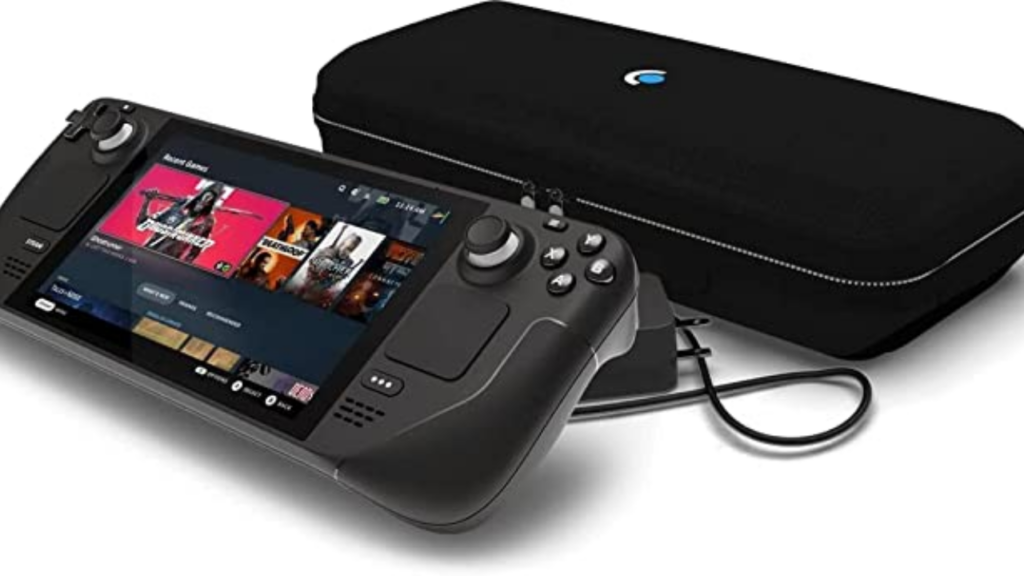 Game On
Steam Deck is an exciting addition to handheld gaming, offering incredible performance, a vast library of games, and the flexibility to play wherever you want. Its ergonomic design and customizable controls make it a must-have device for gamers who value power and portability. Make sure to keep the key features and considerations in mind as you decide whether Steam Deck is the right gaming device for you. Happy gaming!