Many would be travelling to different countries this holiday season, especially with New Year's Eve approaching. Meeting people who speak different languages is fun, but it is difficult to hold a conversation without a common language. But you can use your iPhone to engage in a basic conversation in a foreign language. To help you do this, here is a list of apps that offer voice recognition and text to speech translation support.
Google Translate
Google Translate app supports both text and voice input translation, which means you can either enter the text for translation or speak it out. In all, the app supports translation between 64 languages. An easy to use interface and the ability to display large fonts make it easier for everyone to figure out if the translation is close to accurate. Of course, this app is supported via machine-based translation and its database is still being built, so it might be a step far from accuracy. Since this app requires an internet connection you can also save a few select favourite translations to be accessed in offline mode.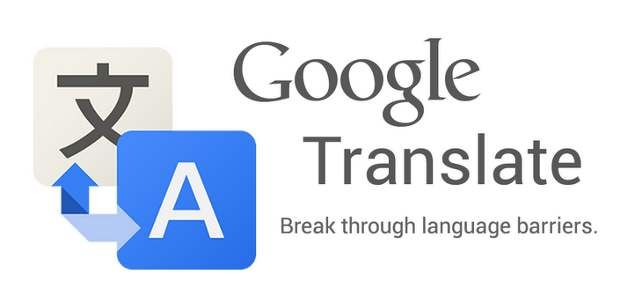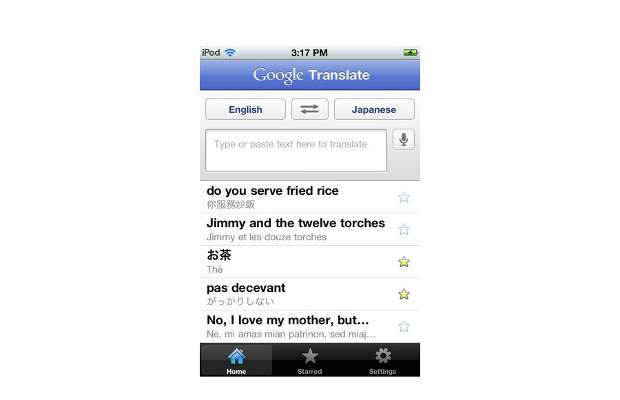 Get the Google Translate app for free from the Apple App store.
###PAGE###
SayHi Translate
The only app that comes close to Google Translate in terms of features and accuracy is SayHi Translate. Just like Google Translate, this app too supports voice and text input for translations. It has a speech recognition engine that supports voice translations into 23 languages and dialects. This app translates relatively faster and quicker than other translation apps do.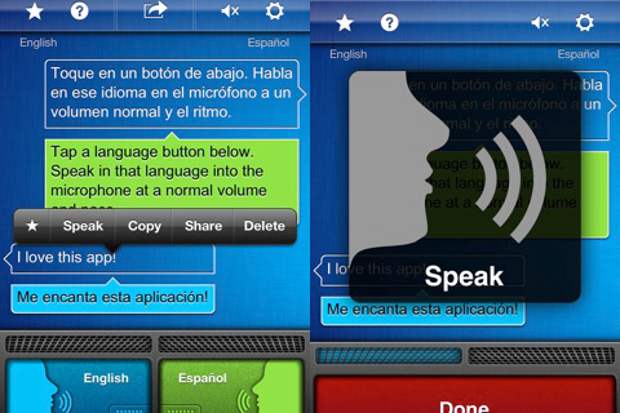 SayHi Translate offers richer voice quality so that you can use it when you are out on the streets. The app costs just Rs 55 and can be downloaded from the Apple App store.
Vocre Translate
Yet another voice and text translator that enables the user to converse in a foreign language. The application will allow you to hold a short conversation, but the only downside is the machine-like voice for both, male and female versions. The speech recognition has been programmed using Nuance speech recognition technology, while the text-to-speech function is powered by iSpeech. Due to its ease of use and quick feedback, this application has been widely used by frequent travellers and students.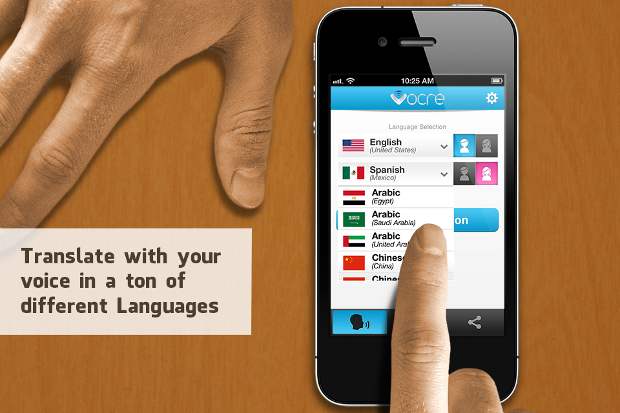 Get Vocre Translate for Rs 170 from Apple's App store.
###PAGE###
iTranslate Voice
This app has been inspired by Apple's Siri and offers support for voice recognition as well as a text-to-speech function. iTranslate offers a Siri-like view and displays the ongoing conversation with a translation. Conversations can be created by choosing the language on the one mic icon, and the expected output language can be different. This app works seamlessly on both WiFi and 3G networks.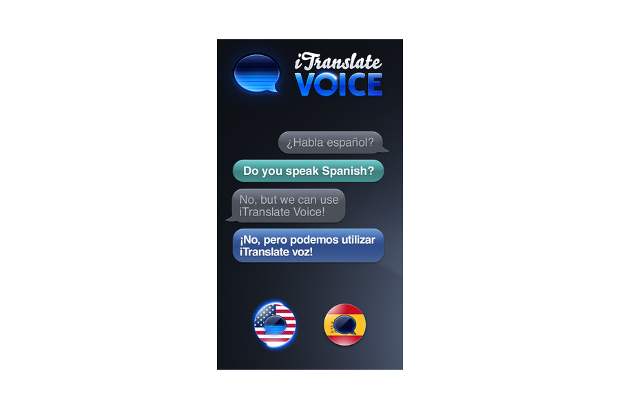 Costing merely Rs 55, this app is a good one to own and can be downloaded from the Apple App store.
Word Lens
Word Lens is a handy app with a mix of augmented reality and optical character recognition to translate the text visible through the camera on the display. The translation happens in real-time, meaning that when you hold the phone's camera pointed at a foreign language sign board, it translates the text within a second or two.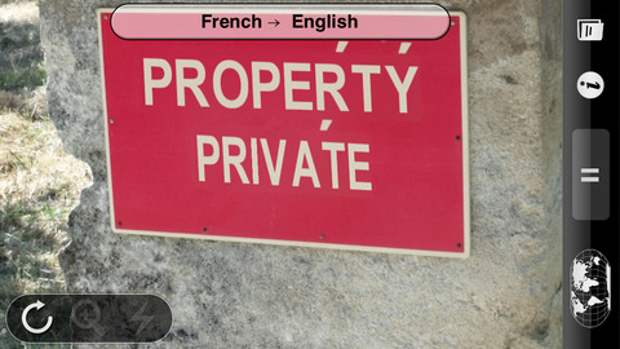 However, the only painful side of this application is its language packs; you have to pay about Rs 275 per pack. Also, it does not recognise handwritings or fonts in different styles. Go for this one only if have basic knowledge of the foreign language you need help with. You can, though, try out the Word Lens app for free from the Apple App store.