Gone are the days when you have wash your clothes with hands (although same cannot be applied for bachelor's), all thanks to washing machines. But in today's scenario, there are a plethora of options available which sometimes confuses us immensely.
But don't worry, if you are looking for a top loading washing machines, then we have handpicked the best out of the rest. So without further ado, here is the list of top 5 top loading washing machines present in the market right now.
LG T9577TEELJ top loading washing machine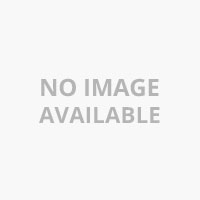 LG is indeed a well-known name in the large appliances industry and it is reflected in the washing machine department as well. The company is known for making interesting products and this top loading machine from the brand is a good option to consider. To start with, the device comes with a Turbo Drum which allows the movement of the drum in the opposite direction of the pulsator, for a doubly-efficient wash action. Then there is a Jet Spray+ feature which removes stains completely during Wash and Rinse. When the Tub spins, water is sprayed uniformly and forcefully on the clothes from the top nozzle.
The door used in the washing machine gently falls down avoiding any slam noise and protects the hand from unexpected injury. The device also comes with Anti-Bacteria Plastic Filter and one-touch tub clean function removes the dirt and odour from the drum for a hygienic washing. Coming to the drum, it comes with stainless steel tub which durable in nature and there are a Punch+3" features which have one main pulsator and three mini pulsators around. The punch action creates three powerful streams of water. The washing machine has a capacity of 8.5kg which enough to wash heavy loads of clothes. Overall, with a price tag of Ts 34,290, the device is a good option for all your washing need.
IFB TL- SDG 7.0 KG Aqua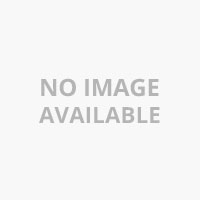 IFB has proved its mettle when it comes to washing machines and the company has a good record in terms of product quality and after sales services. The top loading washing machine from IFB is good option to consider if you are looking a new washing machine. The device comes with some handy features including a filter treatment which helps dissolves detergent better. There is also a light inside the drum which gives you better visibility.
The device comes with Triadic Pulsator, which is basically soft scrub pads that help in removing stains and dirt from the clothes. There is also a 3D wash system which gives a better wash and an inbuilt smart weight sensor, which automatically weighs the load and adjust the setting accordingly to save water and detergent. It has a LED display screen and a capacity of 7kg, enough for a medium-sized family. The device has a spin speed of 720 rpm (rotation per minute). Other than this, there is a bleach dispenser, tub dry, lint tower filter, bubble leveller and more. Overall, with an asking price of Rs 22,791, it is a good option to consider.
Whirlpool Stainwash Ultra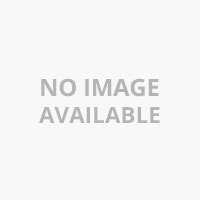 Whirlpool Stainwash Ultra washing machine comes with interesting features. To start with, the device has a hard water wash, which adapts the machine programs for washing in hard water making it better washing clothes in it. The Easytech smart diagnostics sense the voltage levels, water pressure in the tap, sense the load and fabric type and recommend detergent dosage accordingly.
There is also ZPF technology that fills tub faster even when the pressure is low and the company boasts that it fill the drum in just 5 minutes. The gadget also an inbuilt heater, which makes it an ideal condition for washing clothes. The machine has a capacity of 7.2kg and have different wash programmes including Wash Programs Daily, Heavy, Delicate, Whites, Sari, Stainwash, Antibacterial 60, Woolens, Bedsheet, Rinse + Spin, Spin only and Wash only. Overall, with a price of Rs 27,125, it is a good option to consider.
###PAGE###
Samsung WA62H4000HD Top Loading washing machine
Samsung has made its presence felt in this segment with some good products in the past and same can be said for this. The top loading washing machine has a dedicated sink with built-in water jet on the side, which can start and stopped with the press of a button, to hand-wash some of your delicate clothes. The company says that it has Wobble technology that protects delicate fabrics from friction damage during spinning action. The device's lid can open and close smoothly and there is a tempered glass window, to view the washing without lifting it.
Coming to the drum used in the machine, it comes with diamond-shaped ridges which according to the company, prevent fabric from becoming trapped and damaged. The washing machine is equipped with a rubbing board through which one can scrub the stained areas of clothes, like collars and cuffs, before starting a normal washing cycle. The washing machine has a washing capacity of 6.2kg and comes with a price of Rs 21,090.
Electrolux ET65EAUDG top loading washing machine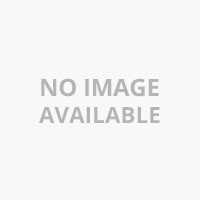 Electrolux is a good name in this industry and the company has delivered some good products in the past and this top loading washing machine is no exception. The machine comes with a 5 mini Pulsators along with the main Pulsator create swirling tornado giving better quality wash coupled with Xpress drying which gives an option of 15mintues of spinning to get perfect dry clothes.
The device also has an option to re-use lasted rinsed water for next wash cycle, which is a good thing as it saves the water. There is also a time manager which lets you control the timing of the washing. It also has time display and delays start, which delays washing time 30, 60 or 90 minutes, and up to 24 hours. Other than this, there is 9 wash program, auto power on/off, buzzer, auto error detection, 10 level water selection, preset time and more. The device has a washing capacity of 6.5 kg and with an asking price Rs 13,199, it is a good option to consider.