Top 5 single-door refrigerators in India
With the sheer number of options available in the market, it becomes a tiring thing to choose the best out of the rest.
It is a well-known fact that refrigerators come in different sizes and types, but one of the famous and widely-used types is the single-door refrigerators. This category is considered as one of the affordable and feature-rich, which is ideal for a small family.

But whenever, you try to go to a big showrooms or multi-brand retails, you get awestruck with the sheer numbers of options available in this segment. So to make it easier for you, here is the list of top 5 refrigerators you can consider buying right now.
LG GL-B281BHAI Single-door Refrigerator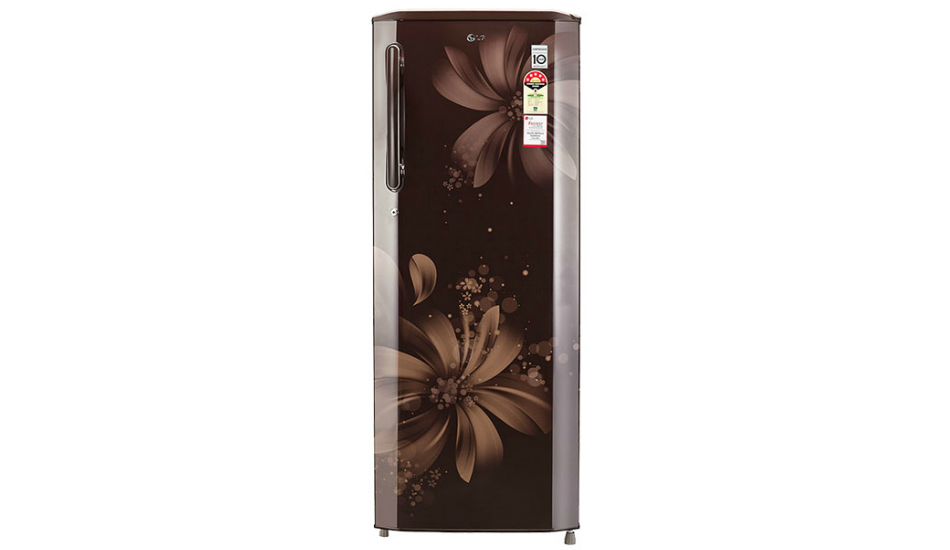 LG is a well-known name when it comes to home appliances and it surely has a strong presence in this market. And the same thing is reflected in the refrigerator as well. The company has a record of delivering some products in the past and this is no exception. The single door refrigerator has a lot to offers.
To start with, the device comes with Smart Inverter Compressor, which is one of the most energy efficient compressors in the market, as company's claim. The fridge has an interesting floral design and comes with 10 years warranty on the compressor. It is equipped with LG Direct Cool technology that makes ice 20 percent faster with a specially designed patented ice tray. The fridge has a storage capacity of 270 litres and has a 5 star rating as well.
Like all the refrigerator in this segment, it comes with an anti-bacterial gasket and works without stabiliser. The device comes with a lattice-type box cover where you can put vegetables and it maintains a balanced moisture level so that your vegetables remain fresh. It comes with egg tray to store eggs which can be also used as an Ice tray for making ice.
Other than this, the shelves are protected with toughened glass which can take a load as heavy as 175kg. Overall, with a price tag of Rs 25,900, the fridge checks all the box to be on this list.
Samsung RR22K287ZS8 Single Door Refrigerator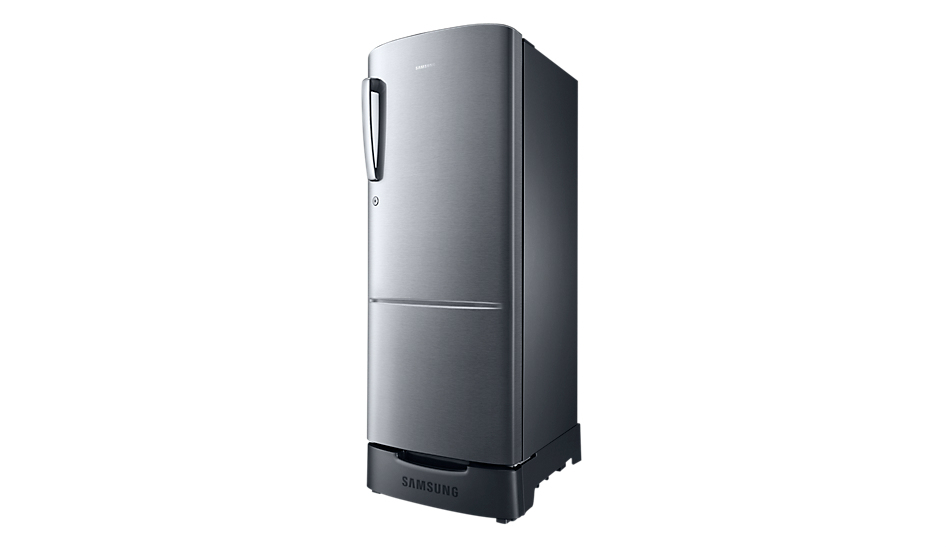 Samsung is also a known brand in the consumer durable section whether be it air conditioners, washing machines, TVs and refrigerators. We have seen some good fridges from the Korean giant in the past and this one in the single door segment has some attention-grabbing features as well. Starting with the design part, the refrigerator comes with a metallic finish, with a crown design with softly curved, round-top shape and clean lines, gives a premium look.
The device uses a digital inverter technology that automatically adjusts the compressor speed in response to cooling demand. There is also a multi-utility door bin, FreshMax, which provides extra space for keeping fruits and vegetable coupled with a deodoriser.
The refrigerator has a capacity of 212L and uses an efficient LED lighting, which is more power-efficient than conventional lighting. The single-door fridge comes with a high energy efficient BEE star rating and is equipped with stabiliser free operation, which means that it will cut the power if there are any voltage fluctuations. It also sports an anti-bacterial gasket which prevents the build-up of fungi and bacteria inside the refrigerator. There is also a base stand drawer in the lower part of the device in which you can keep all the food items that don't need cooling.

Also, there is a large capacity vegetable box and the device also comes with toughened glass shelves with load bearing capacity of up to 150kg. With a price tag of Rs 21,050, it is a good option for those who are looking for a stylish yet energy efficient refrigerator.
Whirlpool 305 IMFresh PRM 5S Single-door Refrigerator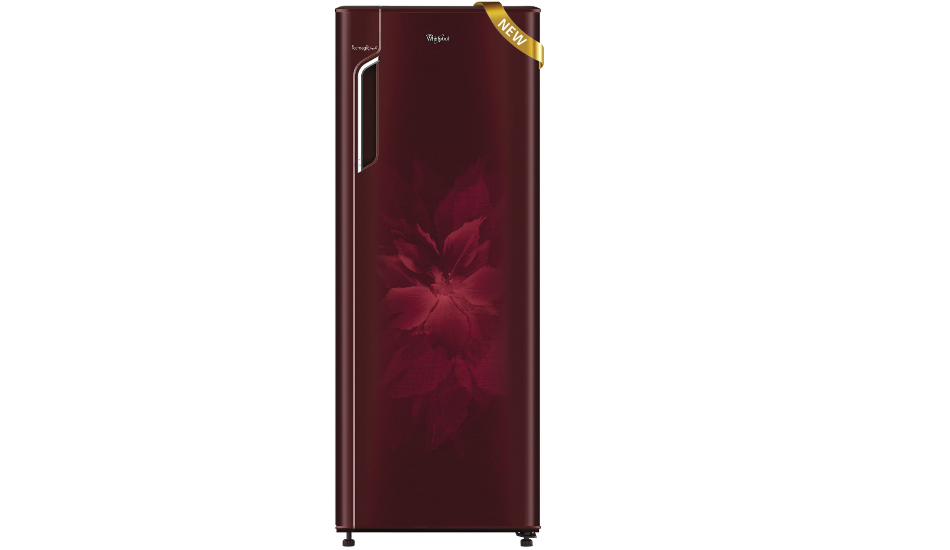 Whirlpool 305 IMFresh is a single-door refrigerator which comes with some interesting features. To start with, the device is equipped with 6th Sense Fresh Control Technology maintains freshness of fruits and vegetables for up to 7 days. There is also a VItaCrisp technology which preserves Vitamin 40 per cent longer as compared to other models. It comes with a separate fruit crisper coupled with company's Microblock technology that prevents bacterial growth. It also comes equipped with moisture control system and honeycomb-style lock cover maintains moisture control.

The company boasts that the fridge comes with insulated capillary technology and powerful compressor makes ice faster than any other products. The device has a storage capacity of 280 litres and can retain 12 hours cooling retention. The device also comes with a deep chiller which can chill four one litre bottles and there is a pedestal drawer for keeping additional food items like onions and potatoes, which requires no cooling. And lastly, there is a new lock design which is integrated into the handle of the device. The eco-friendly fridge is priced at Rs 25,375.