No doubt, refrigerators have become an integral part of our lives. Whether be it storing essential vegetables to delicious ice creams to get ice cubes, the category is one of the most important things required to keep your food fresh and eatable.
But with the sheer number of options available in the market, it becomes a tiring thing to choose the best out of the rest. But don't worry, we have picked some famous refrigerators in the market which are features-rich and falls under a price bracket of Rs 30,000. So without further ado, here is the list of top 5 refrigerators you can consider buying right now.
Samsung RT28K3953PZ Double Door Refrigerator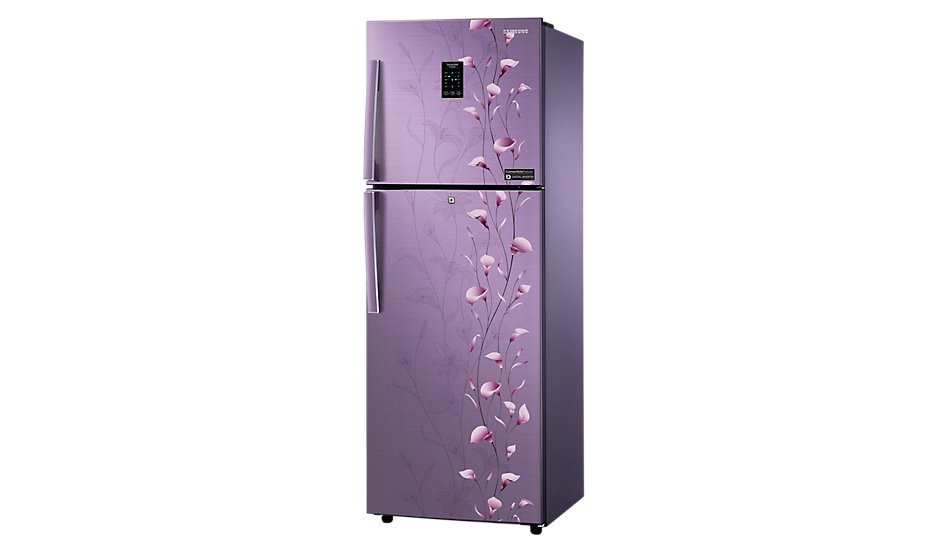 The refrigerator comes with some interesting features which make it one of the best option available in the market right now. To start with, the double-door fridge comes with a convertible freezer which allows creating approx. 88 litres of space to store more items if necessary. There is also a digital display through which one can change the setting for the device such as temperature settings, turn on Power cool or save energy with the Convertible mode. Coming to the Power Cool feature, it basically support faster cooling up to 31 per cent.
The top-mounted freezer comes with a power freeze technology which makes ice 31 percent faster than other models. The company has also added rolling shelf which is built on rolling hinges and pulls out so that one can organise and easily access his/her food items. There is also a large vegetable drawer which is designed to provide an optimal environment for storing food and a tight seal prevents moisture from escaping when humidity levels are low, and a vent releases excess moisture when humidity levels are too high. The fridge comes equipped with a built-in fibre deodorising filter to eliminate bad smells and there is a big container to keep milk and juice in the door along with two rows of beverage cans and bottle.
Other features include stabiliser free operation, toughened glass, all-around cooling, metallic bar handle, key lock, door alarm, comes with a capacity of 253 litres, 3-star rating and LED lightings. The fridge comes with a price tag of Rs 28,700 and can be considered as a good option if you are looking for a new refrigerator.
LG GL-Q282SPAM Double Door Refrigerator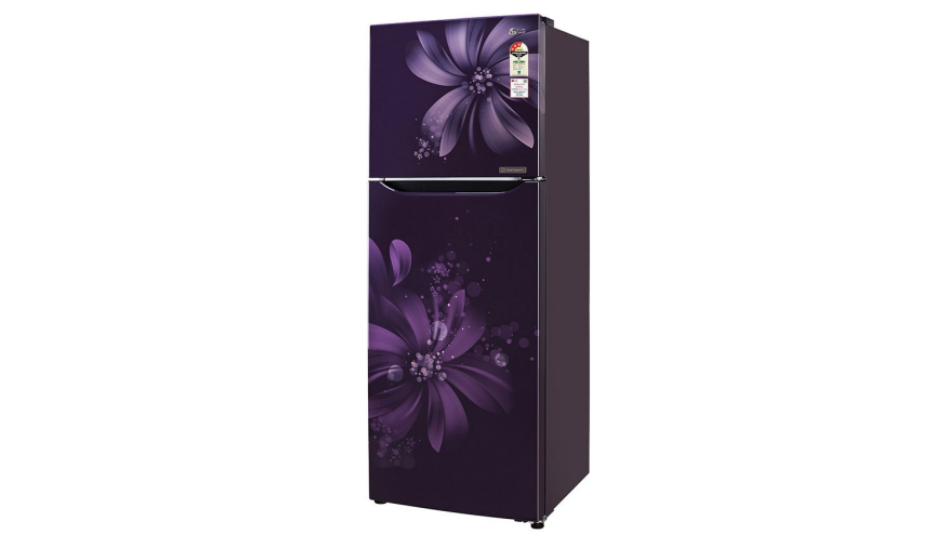 The LG GL-Q282SPAM comes to a smart inverter compressor which saves up to 36 percent of energy and smart diagnosis system for fast and effective diagnosis for problems. The device comes with multi-air flow cooling which ensures even cooling throughout the refrigerator. The dual door fridge has a top-mounted freezer which has a double twist ice tray, and a pull out tray which is convenient to use.
The refrigerator has a special large fresh zone tray with moist balance crisper and humidity controller that keeps vegetables fresh. The moist balance crisper is basically a lattice-type box cover which maintains moisture at an optimum level. One can also store up to 2-litre bottles in the refrigerator door and overall it has a capacity of 255 litres which is enough to store many items in the fridge. Other than this, you get a fresherizer with silver ions to deodorise air, toughened glass, humidity controller, anti-bacteria gasket, LED lights and more. Overall, with a price tag of Rs 26,740, it is one of the best option available under this price segment.
Haier HRF-2904PSG-R Double Door Refrigerator
The refrigerator from Haier is equipped with some good features, including a 1 Hour Icing Technology (1HIT), which claims to bring down freezer temperature to minus 5 degree Celsius in just 60 minutes. The fridge comes with a bigger cool pad which can retain cooling in the refrigerator for up to 10 hours even after a power cut. The device comes with a stabiliser free operation with a range of 135-290V protects the compressor from power fluctuation. There is a 360-degree cooling system and has a leather finish body material which gives a premium look.
Other than this the fridge comes with chiller room, medicine box, ice cube tray, egg tray and door lock. The double door fridge comes with a separate vegetable crispers, covered vegetable case to make keep vegetables fresh. There is also a bright LED tower which gives ample amount of lightings. Overall, with a price tag of Rs 25,350, it is one of the best options available in the market at this price point.
###PAGE###
Whirlpool NEO IF305 ELT 3S Double Door Refrigerator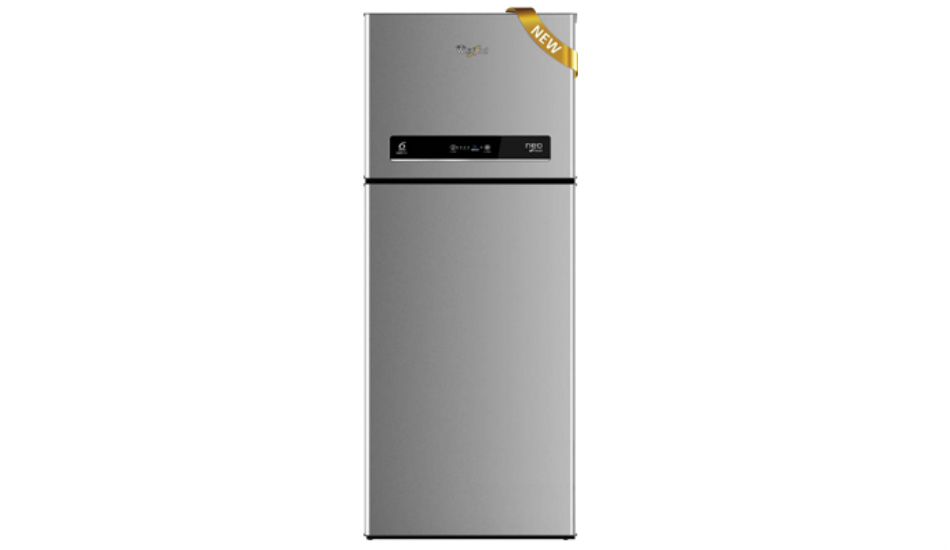 Whirlpool Neo Fresh refrigerator is equipped with a 3 IntelliSensors which has one UI on the outer panel and one inside the freezer compartment and on in the refrigerator compartment to give you a better control. Starting with the freezer, there is a chilling gel that stores cool air which is released when there is power cut coupled with deep freeze technology which ensures the coldest temperature with minimum energy consumption. The device comes with a flexi-vents with anti-bacterial filters that let out cool and fresh air into different sections of the refrigerator
The refrigerator has a multi-utility box that helps organise small items like medicines, chocolates and comes with a removable cosmetic organiser to take care of your cosmetics. It also comes with a fresh flow air tower for uniform cooling for long lasting freshness and there is also a cooling tray with glide movement where one can store fresh dairy items. The fridge sports a large vegetable tray with a special Hexa-Fresh cover which has been designed to condense the moisture evaporating from the fruits and vegetables. Other than this there is an anti-odour action, different mini trays, fruit crisper for storing fruits, stabiliser free operation, comes with a 292-litre storage capacity, ice twister, which makes it a feature-rich device for a price of Rs 26,150.
Godrej RT EON 290 P 3.4 Double Door Refrigerator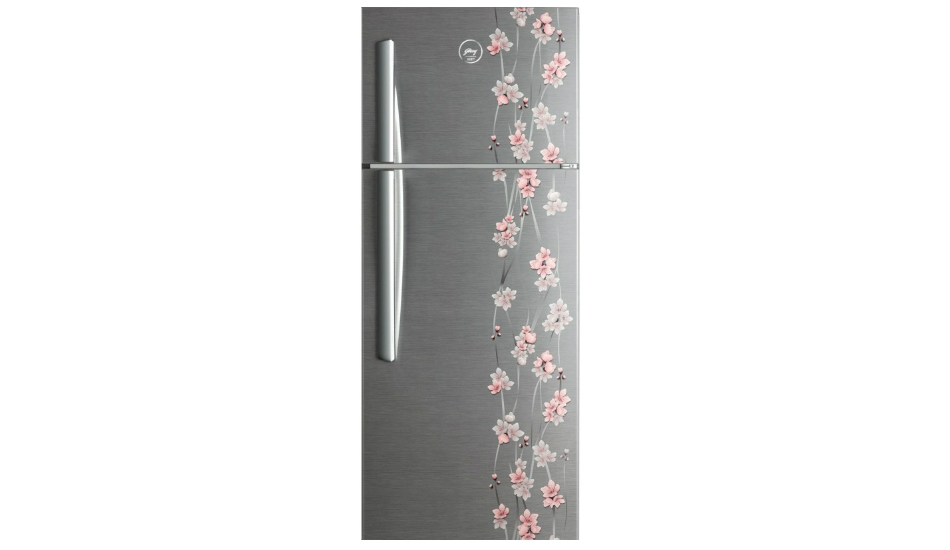 The refrigerator comes with many interesting features which make it perfect to be on this list. To start with, it is equipped with smart automated defrosting which accounts for last defrost time, duration taken for last defrost, ambient temperature, door openings, frost accumulation in previous defrost, etc.
The double door fridge has a separate ice chamber which comes with a twist and serves ice trays making it easier to take out ice cubes and polybag suspenders on freezer door to hang poly bags of frozen foods. The device comes with a 290 litre of capacity and has a star rating of 3. It with comes with stabiliser free operation between 140-260 V and has a bright LED lighting which is power efficient. There is also a Zinc Oxide Protection to fight rust and silver ions in the air duct and anti-microbial resistance in the gasket keep food germ free and fresh.
The refrigerator sports large vegetable tray to store up to 34 litres of vegetables, coupled with anti-bacterial technology in the air ducts and anti-microbial resistance in the gasket to keep your food germ free. One can store large bottles of water with 2.5L bottle shelf with a metal retainer. The device measures 60.5cm X 66.5cm X 168.0 cm and comes with a price tag of Rs 27,540.