Top 5 refrigerators available in India within Rs 20,000, April 2017
Here is the list of top 5 refrigerators you can consider buying right now under Rs 20,000.
It is a well-known fact that refrigerators are one of the most important appliances in any household. Without it, there is no way to beat the hot summers and protect your food from getting spoiled.
We all know that refrigerators come in different sizes and types. Whether you try to go to a big showrooms or multi-brand retails, you get awestruck with the sheer numbers of options available even for those who are looking for a budget-centric fridge. So to make it easier for you, here is the list of top 5 refrigerators you can consider buying right now under Rs 20,000.
LG GL-D221ASLN Single Door Refrigerator
LG is indeed one of the biggest appliance manufacturers in the world. The brand is a well-known name in the household and has a strong presence in the home appliance market in India, especially, in the refrigerator segment. The company is known for making some top class products in this segment and the latest offering from LG is no exception. First of all, the refrigerator comes with a capacity of 215L which is enough for a small family.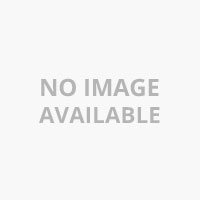 To start with, the device retains the floral design, which is pretty common in LG fridges. It is equipped with LG Direct Cool technology that makes ice 20 percent faster with a specially designed patented ice tray. The device is energy efficient as well with five-star rating and works without stabiliser as it can operate at a voltage as low as 135V and as high as 290V.
Like all the refrigerator in this segment, it comes with an anti-bacterial gasket and comes loaded with a separate egg cum ice tray, meaning the ice tray can be also used to store eggs. Then there is a beauty 'n' care box in which one could store the beauty products.
The device comes with a lattice-type box cover where you can put vegetables and it maintains a balanced moisture level so that your vegetables remain fresh. There is also base stand with drawer in which one store vegetables like potato and onion, which does not require cold storage. Other than this, the shelves are protected with toughened glass which can take a load as heavy as 175kg. Overall, with a price tag of Rs 19,970, the fridge checks all the box to be on this list.
Samsung RR20M172ZU2 Single-door Refrigerator
Samsung is known for making some good home appliances in the past and the latest one is no different. The refrigerator comes loaded with many interesting features and falls under affordable pricing. The device comes with some clean and elegant design language and is available in shades of red, grey and blue. The door handle comes in Chrome which gives a decent look to the fridge.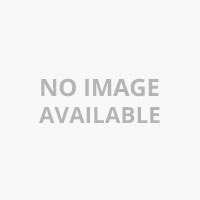 The device comes with Digital Inverter Technology, which basically adjusts the compressor speed according to cooling demand. It comes with a capacity of 192L and has a high energy efficient BEE 5 star rating. The refrigerator comes with stabiliser free operation, which means that it will cut the power if there are any voltage fluctuations. Then there is a base stand drawer to store food items that don't need cooling.
It also sports a multi-utility door bin, which provides some extra space to store fruits and vegetables. It also has a divider to attach plastic bags and separate bottles section. It also sports an anti-bacterial gasket which prevents the build-up of fungi and bacteria inside the refrigerator. There is also a base stand drawer in the lower part of the device in which you can keep all the food items that don't need cooling.
The fridge comes with a cooling retention of up to nine hours, which is helpful during power cuts. Other than this, there is a large capacity vegetable box and the device also comes with toughened glass shelves with load bearing capacity of up to 150kg. With a price tag of Rs 16,250, it is a good option for those who are looking for a stylish yet energy efficient refrigerator.