Refrigerators can be considered as one of the most important appliances in the home, which help you store vegetables and other items. But we all know it becomes a challenging task when it comes to choosing the perfect refrigerator for oneself. This category is flooded with options, which kind of makes it difficult to choose the best out of the rest.
So, in order to help you choose better, we bring you the top 5 refrigerators available in the market, which are priced below Rs 25,000.
LG GL-B282SGSM
The latest offering by LG has some interesting features to offer. To start with, the device comes loaded with a smart inverter compressor which saves up to 36 percent of energy and there is a multi-air flow system, which ensures even cooling by dispersing cool air in multi-direction throughout the fridge. The dual door fridge has a top-mounted freezer which has a movable twist ice tray, coupled with pull out tray to store frequently used items.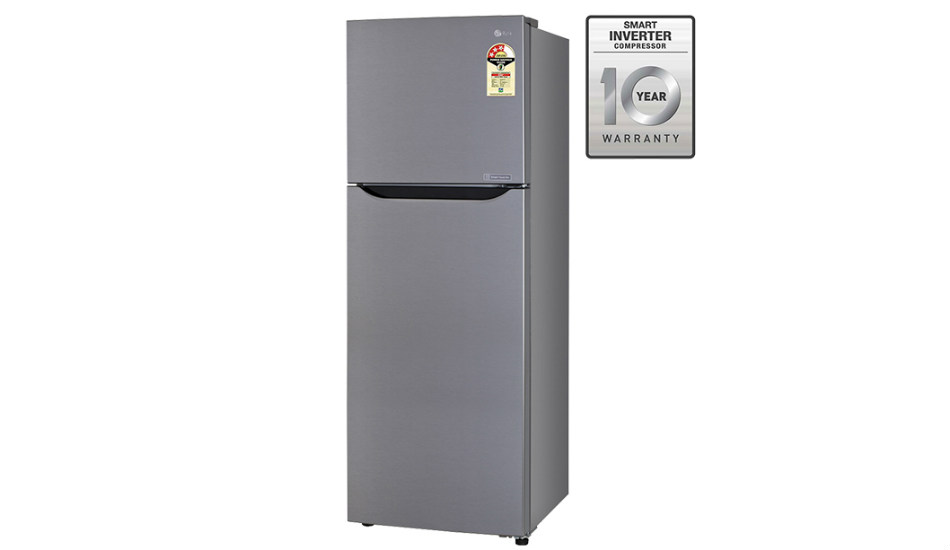 The refrigerator has a special large fresh zone tray with moist balance crisper and humidity controller that keeps vegetables fresh. The moist balance crisper is basically a lattice-type box cover which maintains moisture at an optimum level. One can also store up to 2-litre bottles in the refrigerator door and overall it has a capacity of 255 litres which is enough to store many items in the fridge. Overall, with a price tag of Rs 22,900, it is one of the best option available under this price segment.
Samsung RT28M3022RZ
The double door refrigerator from Samsung comes with top-mounted freezer coupled with a movable ice maker which is easy to use. There is also a fresh room compartment where one can keep dairy food like cheese to keep them fresh for a longer period of time. There is also all-around cooling system through which cool air is blown out through multiple vents on every shelf level to maintain a constant temperature throughout the fridge. The fridge comes with a storage capacity of 253 litres.
The device boasts cooling retention for up to 12 hours during a power cut. This is because it has a cool pack in the freezer and cool wall in the fridge which tries and maintain a constant temperature during a power outrage. There is also sliding shelf, which makes it easier to store, organise and access items. Other than this, there is a door alarm that alerts you if the door is not shut properly.
There is also a large vegetable drawer which is designed to provide an optimal environment for storing food and a tight seal prevents moisture from escaping when humidity levels are low, and a vent releases excess moisture when humidity levels are too high.
Other features include stabiliser free operation, smart inventor technology, LED lightings, and. The device is available can be bought for Rs 22,100 and can be considered as a good option.
Whirlpool Ice Magic Fresh 280 L
Whirlpool Ice Magic Fresh refrigerator is equipped with a 6th Sense Fresh Control Technology that maintains freshness of fruits and vegetable for up to 7 days. Then there is a VitCrisp technology, which preserves the vitamin.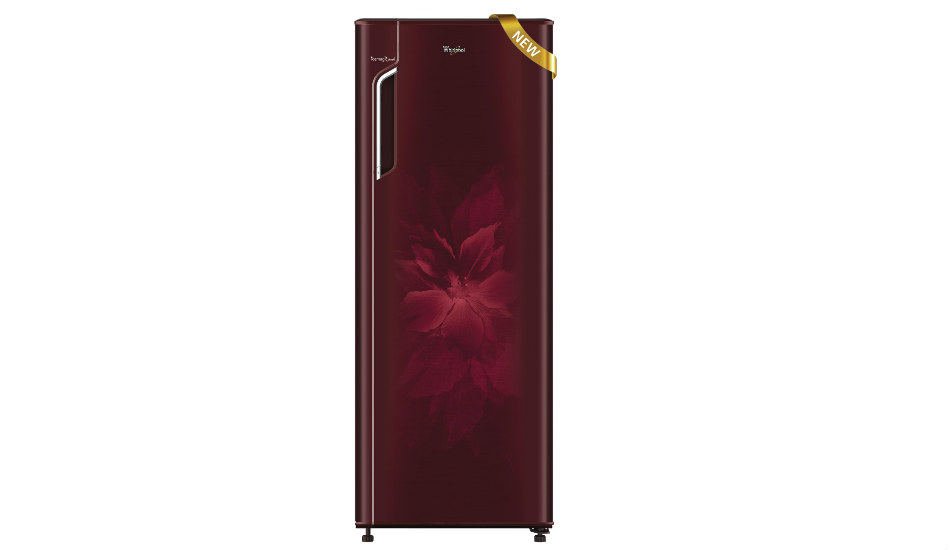 There is a microblock technology which the company boasts prevents 99.9 per cent growth and keep your vegetables and other food items fresh. The fridge sports a large trizona crisper that allows you to store vegetables in different zones so that they remain fresh for a longer period of time.
The device has a storage capacity of 280 litres and comes loaded with stabiliser free operation. It has a star rating of 5 stars and has a cooling retention of 12 hours. The fridge comes with 2-litre bottle bin, 2 ice tray, three shelves, one egg tray, a multi-utility box and one masala bin. It has a chrome handle with door clock and comes in wine and sapphire colour variants. Overall, with a price tag of Rs 24,000, it is certainly a good option to consider.
Godrej RT Eon 241 P 2.4
Godrej is a well-known name when it comes to home appliances and this refrigerator follows its legacy. The fridge comes with a top-mounted freezer and has a polybag suspenders on freezer door to hang poly bags of frozen foods and there is Anti-B technology which keeps your fridge germ free and fresh.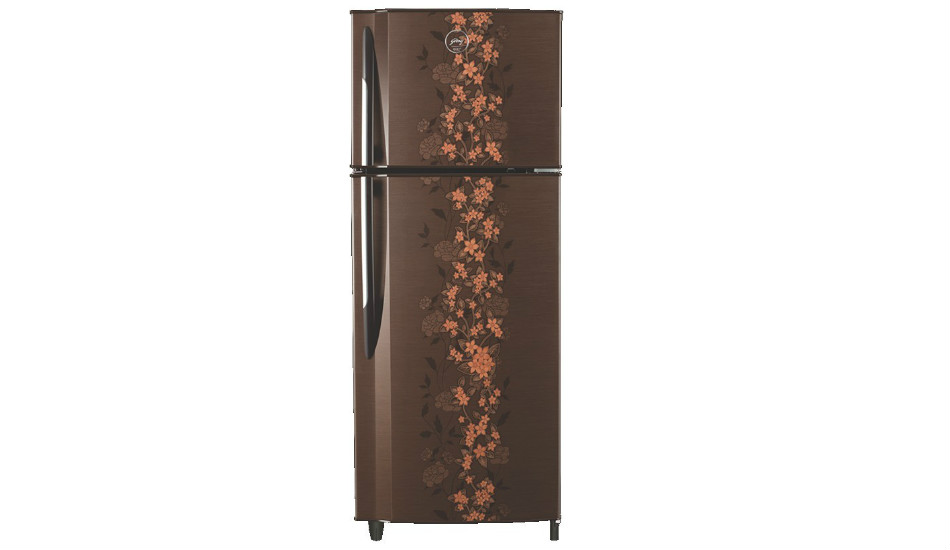 Speaking of fruits and vegetables, the fridges comes with a large tray, which makes storing a less painful job. Other than this, it comes with 2.5L aqua space to store large water bottles, deodorizer, twist and serve ice trays and full-length lamp. The gasket used in the fridge can be removed easily making it easy to clean and the company also says that it has good cooling retention.
The device comes with toughened glass shelves with load bearing capacity of up to 120kg. The double door refrigerator comes with a 10 years compressor warranty and one year warranty of the machine. All this for a price tag of Rs 24,300 makes it a good option.
Haier 320 L HRB-3404BS-R
Haier is a well-known brand when it comes to refrigerator market and this refrigerator has a lot to offer. Unlike other refrigerators present in the market, especially at this price range, which has a top mounted freezer, this one comes with bottom-mounted one. The device has a storage capacity of 320 litres which include 86 litre capacity in the freezer. It sports a star rating of 3 stars and door lock as well.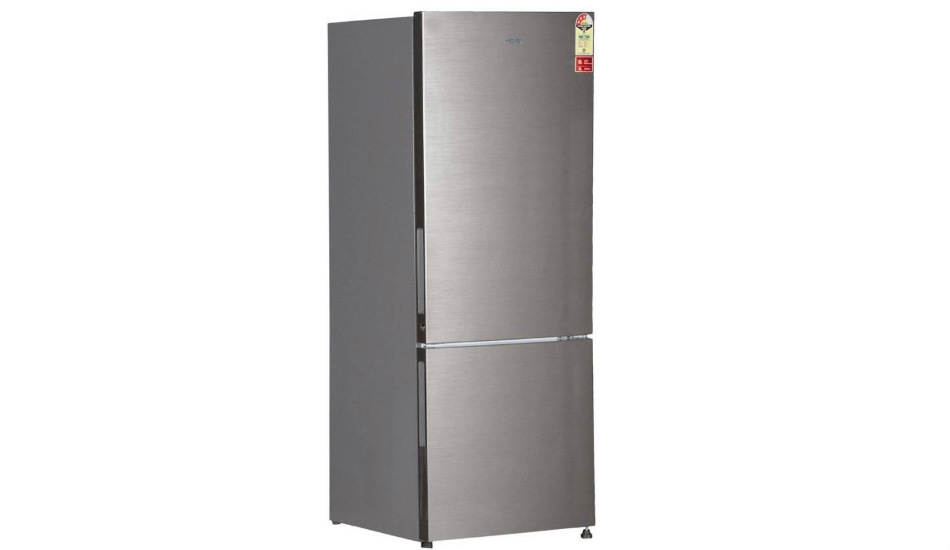 The appliance comes with a 1 Hour Icing Technology (1HIT), which claims to bring down freezer temperature to minus 5 degree Celsius in just 60 minutes. The fridge comes with a bigger cool pad which can retain cooling in the refrigerator for up to 10 hours even after a power cut. The device comes with a stabiliser free operation with a range of 135-290V protects the compressor from power fluctuation.
The double door fridge comes with a separate vegetable crispers, covered vegetable case to make keep vegetables fresh. There is also a bright LED tower which gives ample amount of lightings. The device weighs 69 kgs and measures 66 x 165 x 75 cm. Overall, with a price tag of Rs 24,999, the fridge can be considered as a good option if you are looking for a bottom-mounted freezer.