Google Android has been developed in a way that it can be customised and tweaked as per the requirement. The Android operating system running smartphone can be customised to an extent that it can be made to look like an iOS or Windows Phone running device.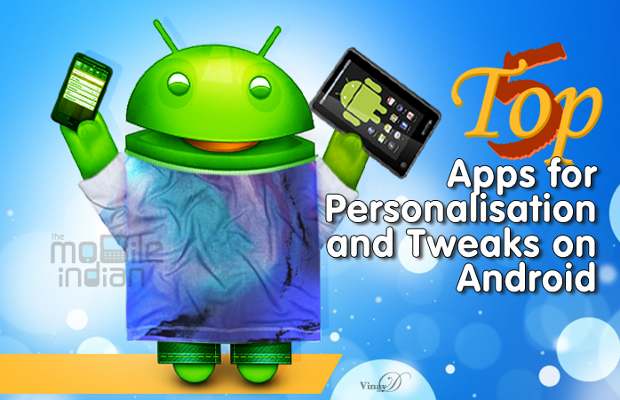 Apart from such tom-foolery, Android also offers several application programming interfaces to the developers to create robust apps with great customisation capabilities.
The personalisation and tweaking of the Android smartphone can be easily done by carefully selecting the apps that meant for it. Here is our compilation of the top five personalisation and tweaking apps.
One of the great aspects of the Android OS is the openness for developers to re-imagine the native features. That is the sole reason why we have so many launcher apps in the Android market. A launcher is the basic view of the phone's screen and acts as the menu panel leading to the Apps drawer.
Launcher also includes capability to host number of live and resizable widgets. Out of several launchers out there, Launcher Pro still remains popular but unfortunately is no longer being supported by the developer. Every launcher offers distinct set of features and there-by has large fan following of its own.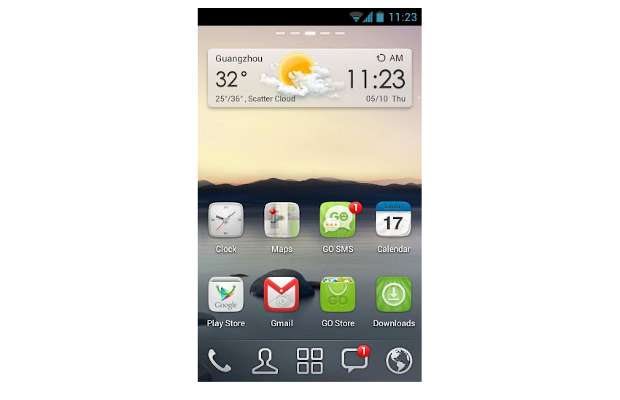 Hence, we recommend using the Go Launcher EX, developed by Go Developer Team, that indeed gets better with every update. It offers a notifications plugin that shows missed calls, unread SMS, unread emails on the top right corner of the respective App icon. For those who like to change the cosmetic look, Go Launcher EX also offers themes to customise the look of the phone including the icons.
Go Launcher EX has several settings built in to customise the gestures and navigation of the App Drawer. This Launcher is free to use and it has its own Go Store for free and paid themes.
###PAGE###
Go SMS Pro
Though many prefer to use WhatsApp and IMs for regular messaging, but several folks still use traditional SMS channel for communication. For an important number, notifications from Bank about a recent purchase using a credit card or payments, SMS notifications serve as important digital record.
GO Development Team offer Go SMS Pro offers several features including taking backup of the SMS and save it in your email account as well. It also includes the Go Chat and Facebook Chat support.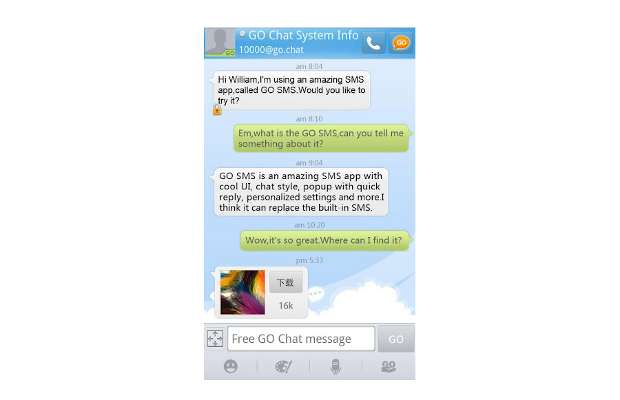 Several customization options to change the look of the SMS app with new set of themes is also available. Indeed, using the same Holo UI based Messages app can become bit boring. You can also add language packs to add support for new languages. We have done a short tutorial on backing up SMS messages on Android using the same app.
The Go SMS Pro is free app and is available from Google Play Store.
SwiftKey 3
Mere physical looks are not the only optimizations that Android can offer. SwiftKey 3 has bagged couple of awards this year for innovation with text input, word-predictions and spelling corrections. This smart keyboard learns from your typing patterns and predicts the next word you would be looking to input.
Smoother operation offering SwiftKey 3 seeks access to your Gmail, SMS and social network accounts to understand and learn from your typing patterns. Accordingly it will work in the background and offer you the next most accurate word suggestion while you are typing. The only pitfall is that it will make you so lazy that you won't be typing any word completely but just two to four characters of the word.


The Smart Space feature detects mistyped spaces across the text and corrects it. The Space bar is relatively larger and even this keyboard comes with two different visual themes. You can always add different languages and access them by tapping single key instead of fiddling with settings every time.
SwiftKey 3 is one of the must have apps for those who use Android device for texting, IMs and emails exhaustively. You may try out the SwiftKey 3 app for a month with a free trial from Google Play Store and if you like it then you can purchase it for as low as Rs. 132.
###PAGE###
Android Assistant
Enthusiasts and power users love to tinker around with their Android but not all the time. For those folks, the Android Assistant is a powerful toolbox offering 18 different features to optimize the Android performance in every way possible. Best part is that you need not root your phone to lose the warranty just for using this app.
Android Assistant allows you to purge all the unwanted temporary cache from your smartphone and free up some RAM to make it run smoothly. This app allows killing several apps app processes forcefully but also shows a legend that indicates the native/system app and third party app under the Process tab. While the Tools tab offers several options to make custom settings for optimal performance of the Android. For instance, the Cache cleaner wipes all the cache accumulated for the apps installed on the device and similar System clean removes cache from the native apps.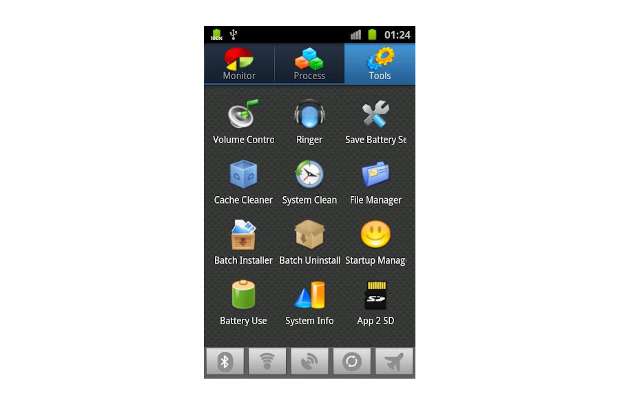 It also features Startup Manager that lets you choose the applications to block when the device boots. Then there is batch installer as well as uninstaller for the app lovers.
Android Assistant is available for free from Google Play Store and meant mostly for advanced users who wish to keep their phone running smooth.
System Tuner
Performance enthusiasts love to monitor and note every process and change happening in their Android device. System Tuner is the perfect tool for such folks for it offers a comprehensive Task Manager, CPU Manager, Extended Task Killer, Activity Recorder, Logcat Reader, Terminal Emulator and App manager. It is one heck of a monitoring app that will let you learn which app or which processes eat up more resources. You can also tweak your processor to underclock it and thereby get slightly longer battery life. Extended Task Killer stands for itself and allows killing the apps manually and even automatically. With bundled set of widgets and status bar icons, this app is meant purely for the tweaking fanatics.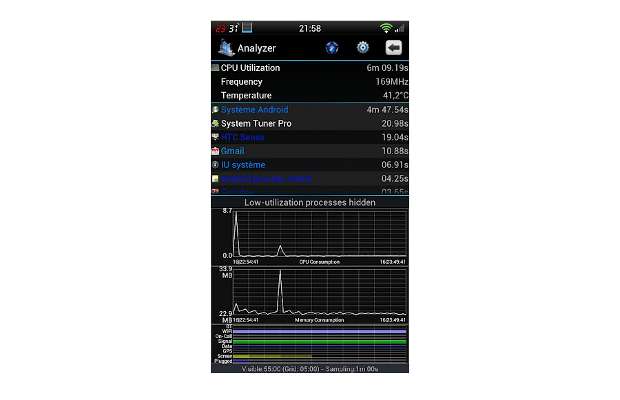 Get the System Tuner free from the Google Play Store.