Although smartphones come with multi core processors, they still require a lot of attention for optimum performance. But there are a couple of tools and utilities that can definitely help Android users to get the best out of their device. These applications simplify some tasks by automating them.
But most important of all, these applications are available free of cost along with optional paid versions. So here we have the top five performance boosting applications for Android.
Netquin Android Booster Free
Android Booster Free is an all in one Android system optimisation tool that helps the user maintain optimum performance on the device. It also has battery saving features and task manager capabilities, all rolled into one simple application.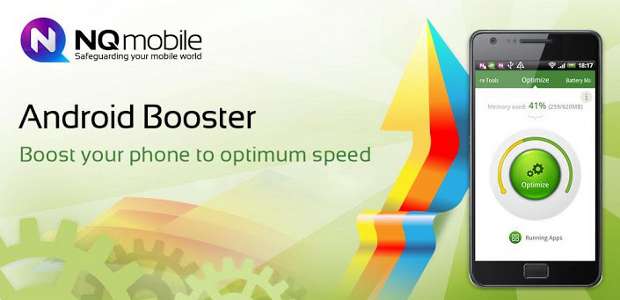 One of the best features of this application is the inclusion of a bandwidth manager. The bandwidth manager is a small utility of this application that monitors the device's data usage as well.
The application comes with a widget that allows users to optimise the device's performance by killing unnecessary applications, closing WiFi and Bluetooth radio, and freeing system memory for faster performance. Along with that the app is also internally linked with other free utilities that come from Netquin, making users aware of the bunch of features the apps provides.
###PAGE###
Norton Snap
QR code readers are amongst the most happening phenomena on smartphones today. They allow users to get a load of information by simply pointing the device's camera at a QR code. Major companies have started utilising QR or quick response codes for promotional and informational activities to sharing information on business cards. But amongst so many codes it is very difficult to find out which ones are right, fake or even malicious until you open them.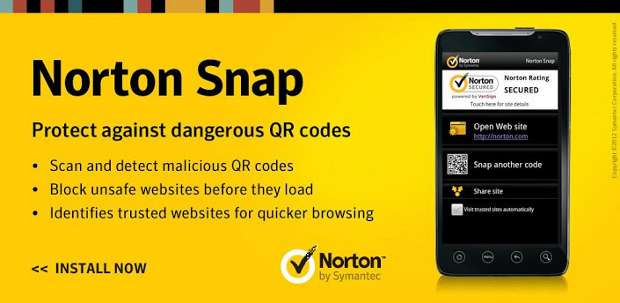 Norton Snap is the solution to this problem. It is simply a QR code reader but with the added advantage of the Norton virus database. The application is backed by Norton and provides information about the authenticity of the QR code being read and whether the user should visit that link or not.
Overall, the application is very light, useful and feature rich. Norton Snap offers security along with utility in a very simple yet innovative way, making it a must have app for all Android smartphones. Additionally, if you find an exciting code that you would like to share with your friends you can do so with the integrated sharing feature of Norton Scan QR reader.
Go Task Manager
In Android devices, a number of applications keep running in the background, and that not only slows the device; it also consumes battery power. A task manager utility comes in real handy for eliminating such tasks so that the device performs smoothly.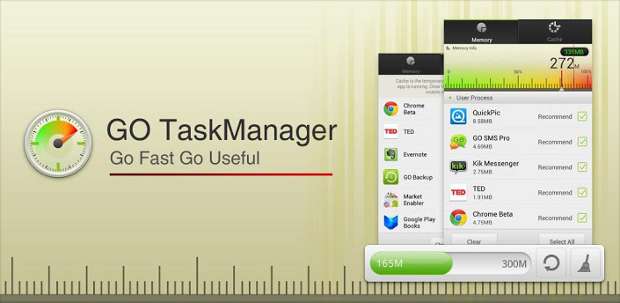 Go Task Manager is one such great utility that has one touch actions for freeing up system resources and killing useless or unwanted background processes that make the device slow. The application also comes with integrated tools such as device cache cleaners, apk scanner and a number of other tools that are available in the paid version application.
But even in the free mode the application is a pretty useful one. Users can install the application widget on their home screen, which keeps them updated about the available resources, and whenever the device starts getting slower they can just hit the button and refresh the device.
###PAGE###
Smart RAM Booster
Although the Go Task Manager is a beautiful piece of software, users sometimes need something that is simpler and easier to use for overall device functioning, hence the Smart RAM Booster. The application has a small button on the home screen which is the crux of the app, and users just need to hit it whenever they need a performance boost.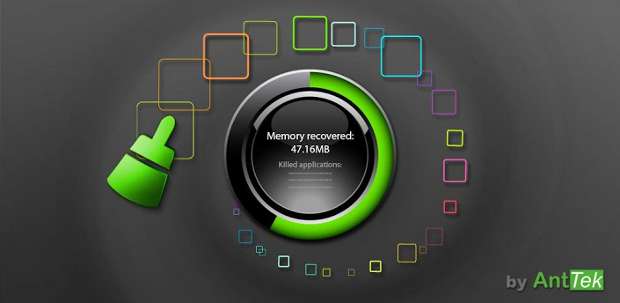 The application tackles idle applications and removes them from the system memory, freeing up space so that active applications can perform better on the device. There is a paid version of the application as well, which has a number of advanced features, but the free version is equally functional as well.
Advanced Mobile Care
This is the Swiss army knife of smartphones, and truly the application is worthy of being called one. Advanced Mobile Care application first off is one of the most useful free utilities available for Android devices and it has a number of features apart from the performance boosting bit that makes it a must have for any Android device.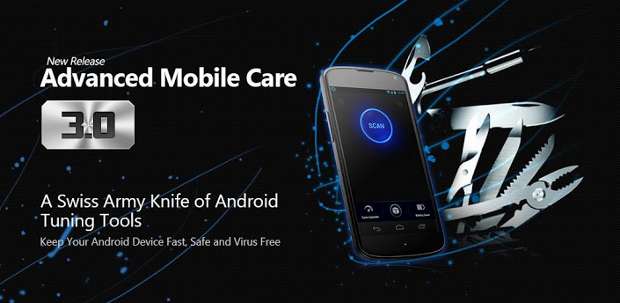 Advanced Mobile Care comes with performance and security features with real time device monitoring all rolled up in one simple application so that users do not have to resort to several different applications. Apart from that Advanced Mobile Care also comes with the Game Speeder mode, which boosts the game application performance by allocating more system resources to the app when the need arises. The application also includes an anti-theft feature allowing users to disable the device if lost, and a nifty call blocking feature as well to ward off pesky callers.