There are many low cost tablets in the market, with the likes of Spice Mi720, Reliance 3G tab and Beetel Magiq. However, all these tablets come with bare minimum configuration and do not give the same kind of experience as some of the better known brands like Samsung, Asus, HTC and Acer do. And the best part is that tablets from these makes are now available at a much lower price. Here is a look at some of the options they offer.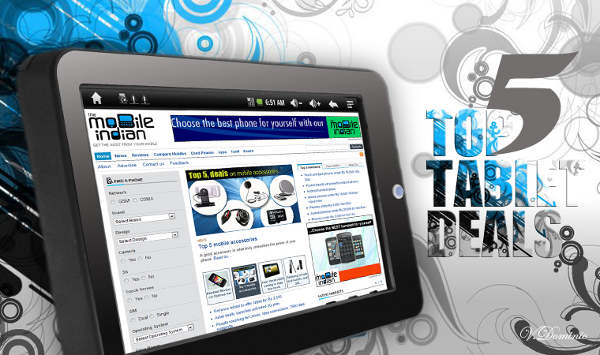 BlackBerry PlayBook (20,900)
BlackBerry PlayBook marked the foray of RIM into tablets. Initially the tablet was criticised for being over priced but now the price has comes down to Rs 20900 level. The tablet runs on the QNX operating system and is powered by a Cortex A9 dual core processor with PowerVR SGX540 graphics and 1 GB RAM.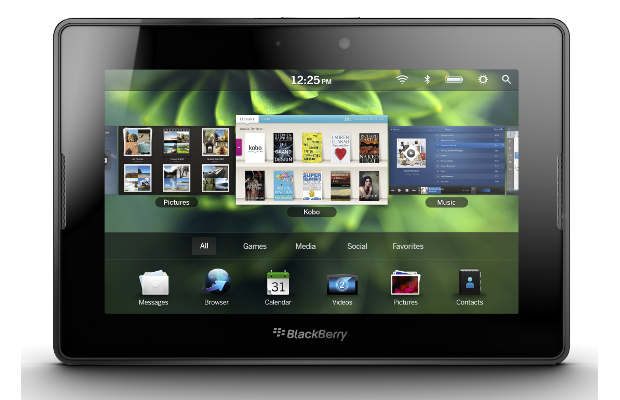 The PlayBook sports a 7 inch LCD capacitive touchscreen that has 1024 x 600 pixel resolution. The high resolution screen also has four-finger, multitouch and gesture support features.
A 5 megapixel camera is loaded at the back of the PlayBook, and records full HD 1080p video in Mpeg format. There is also a 3 megapixel front-facing camera that allows video chatting.
The BlackBerry PlayBook uses a standard 5300 mAh Li-Po battery, which, once fully charged, lasts for up to 7 hours. The PlayBook does not have a microSD memory card slot. You can choose from 16, 32 or 64 GB internal storage space as per your requirements.
Bluetooth connectivity in the PlayBook lets you use a Bluetooth enabled keyboard or mouse to it for ease of use. Other connectivity options include a micro HDMI port, a micro USB port, a charger connector and a 3.5 mm headphone jack. The unique feature of the HDMI output is that it can show separate contents on the tablet and the TV to which it is connected.
The Document to Go application lets you view ppt, doc and xls files. You can also create doc and xls files right on the tablet. Connecting to a BlackBerry smartphone via the BlackBerry Bridge allows you to access corporate emails, calendar, address book and the task list in real time. Other business features of the PlayBook include corporate intranet browsing and enterprise VPN.
In case you do not have a Blackberry phone, RIM is offering a BlackBerry Curve 8520 mobile free with the PlayBook 16 GB, which costs about Rs 27,000. It comes with some other free accessories as well; you can read a detailed review of the phone here.###PAGE###
###PAGE###
Acer Iconia A500 (Rs 26,195)
Acer's Iconia A500 WiFi runs on Android 3.0 Honeycomb OS and is powered by a 1 GHz dual core processor. It has HD-optimised graphics, 1 GB DDR2 RAM, and offers a very good tablet experience.
The Acer Iconia Tab A500 has a 10.1 inch multitouch capacitive screen and is very light for a tablet of this size, at 730 grams. It is just about 13.2 mm thin.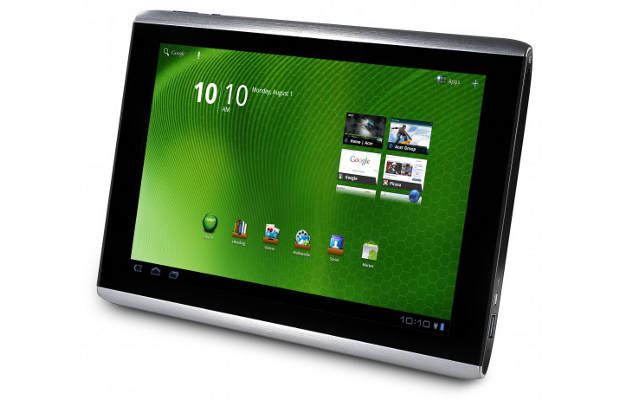 Iconia A500 has WiFi connectivity and an ambient light sensor, accelerometer, gravity sensor, A-GPS, Bluetooth, 3.5 mm jack, USB 2.0 and an HDMI port.
The tablet's graphics performance is also good thanks to an integrated GeForce GPU which lets you play HD games and 1080p video, and allows faster browsing while simultaneously running multiple applications and digital media.
The tablet supports an ereader and is pre-installed with Acer LumiRead and Google Books apps for ebooks. Zinio is also pre-installed in the tablet for displaying full-colour digital magazines. You can read the review of the latest version of this tablet called the Iconia A501 here.###PAGE###
This is a tablet and also a laptop thanks to the dock it comes with. Initially, it was priced higher than Rs 35,000, but the price is more affordable now.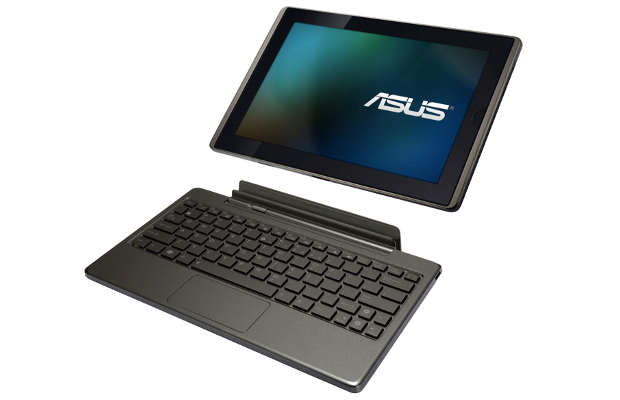 Asus TF101 Transformer is powered by a 1 GHz Nvidia Tegra 2 dual core processor and comes with a 10.1 inch capacitive touch screen. It runs on an upgradable Android 3.0 Honeycomb.
At merely 13 mm this tablet is very portable. It has a touchpad, a 3.5 mm audio jack, two USB ports as well as a built-in SD card reader for easy file sharing and memory expansion.
The new offering comes preloaded with Polaris Office 3.0, a professional mobile office solution that helps users edit various types of office documents. This makes the device a suitable option for professionals. Asus TF101 Transformer has two cameras &#151 a 5 megapixel main camera and a 1.2 megapixel front camera. It has WiFi and Bluetooth connectivity for web access and file sharing. The dockable keyboard has a separate battery to power it.###PAGE###
###PAGE###
HTC Flyer (Rs 23,500)
This is another tablet that was extremely costly when it was initially launched, because of which it was not so popular despite being very powerful and user friendly.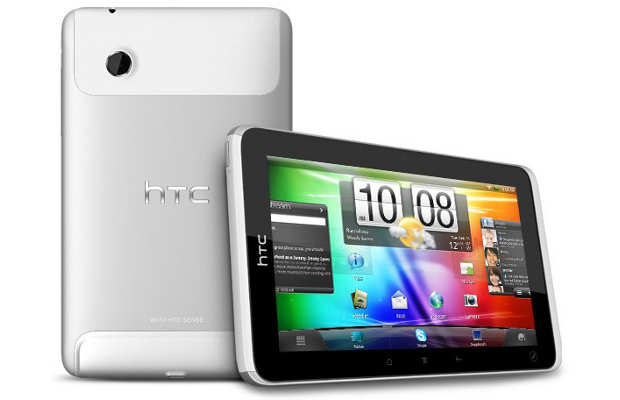 Now, with the price lowered to Rs 23,500 this tablet makes a lot of sense to buy. The Flyer is a 7 inch tablet running Android 2.3 Gingerbread OS and featuring the latest edition of HTC Sense UI, Sense 3.0. The UI is similar to that on HTC's Android touchscreen phones.
A 1.5 GHz processor with 1 GB RAM powers the HTC Flyer. The device also packs an Adreno 205 GPU unit for handling HD games and high resolution video playback. The Flyer comes with a 5 megapixel rear camera with autofocus and a 1.3 megapixel front camera for video chats.
Flyer can access the internet via 3G and WiFi networks. Data transfer is taken care of by a microUSB port (12-pin microUSB 2.0) and high speed Bluetooth v3.0. The HTC Flyer comes with A-GPS support with enhanced Google Maps integration for improved navigation.
What makes the HTC Flyer stand out amongst the tablet horde is the Magic Pen that allows multimedia note making, digital signatures or just plain doodling. On the reader ebook app, you can use the pen to highlight passages or make any annotation. You can read a detailed review of the tablet here.###PAGE###
Samsung Galaxy Tab (Rs 24,900)
Samsung Galaxy Tab is the only tablet here that supports SIM calling. It's a 7 inch tablet with a bright 1024 x 600 pixels display.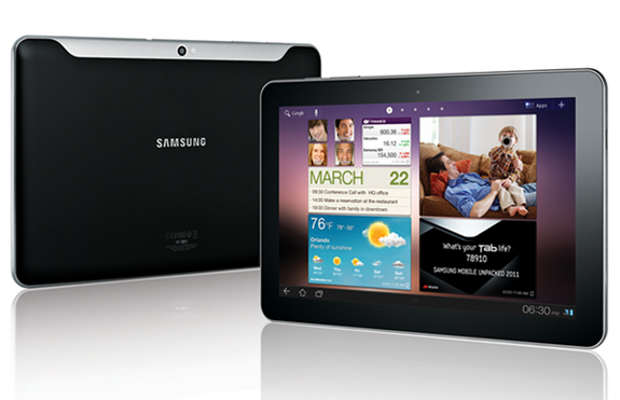 Galaxy Tab is an Android device running on 2.2 or Froyo version of the OS (the upgrade to 2.3 is already available). It has a 1 GHz processor.
This device also has a 3 megapixel primary camera and a 1.3 megapixel front camera for video calling. It's a 3G device with 7.2 Mbps of maximum download speed. And it is enabled with WiFI, GPRS, Edge, Bluetooth and USB connectivity. It supports multiple formats of audio and video and plays 1080p HD videos. You can read the detailed review here.