Smartphones, unlike feature phones, offer great utility and features that make the user's work a lot easier. But at the same time there are some utilities that one can install on one's device to extend this experience multifold. Utility applications, as they are called, offer extra utility for the device. So if you are interested in such an application read on.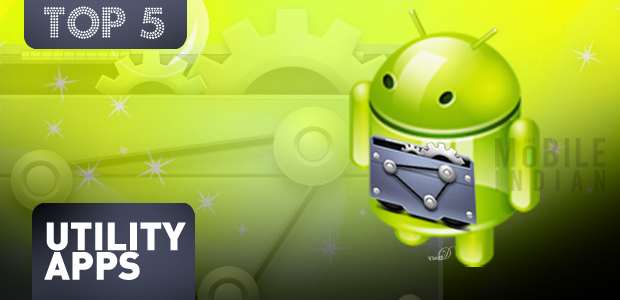 All these applications are available free of cost. Here we have our list of top 5 utility apps for Android; Read on.
Dropbox
With the Dropbox application users can share almost anything between devices with just the click of a button. It is the smartphone counterpart for the famous Dropbox service for computers. Dropbox application is available on iOS, BlackBerry and Android platforms, making it very useful for users with multiple devices as well. Basically, it's the Swiss army knife of utility apps. Users can save contacts, synchronize pictures, videos, share data-anything that can possibly be thought of can be done with this app, except calling of course.



All you need to do is upload or save a file in the Dropbox folder and it is automatically replicated in other connected devices as well as the cloud in case you forget your devices. Also, the cloud allows users to undelete files as well, so you no longer need to run to memory recovery agents.
The Dropbox service is available in both paid and free versions. The paid version offers a larger storage space along with some exclusive features, but the free version also gives all the required functionality with 2GB data storage space, which is more than enough for a casual to moderate user. Plus, users can always earn more storage by referring others to the service.
###PAGE###
AirDroid
AirDroid is a device sync application that not only allows users to transfer files from a PC to an Android phone and vice versa, but it also allows them to do a lot more on their Android devices from their PCs. It allows users to receive, send, forward or delete SMSs from their PCs. You can also install and uninstall apps of your smartphone from your computer. Similarly, you can control music, contacts, photos, ringtones etc of your smartphone using a computer. Thus the AirDroid app is ideal for those who spend most of the day working on their desktops.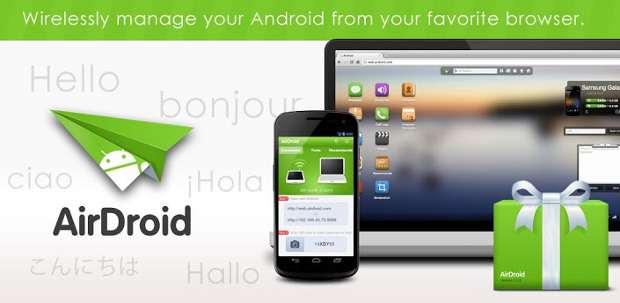 The application allows users to connect their PCs with their Android smartphones through the internet browser or through WiFi. Not that there aren't similar solutions in the market; this one is very easy to set up and lets users work with their usual PC.
AirDroid is available for free for Android 2.1 and newer devices. However, to make it work, users need to connect both the Android device and the computer to the same network/WiFi. The same network is a must as the application works over local connectivity to save data charges too.
LUX Lite
Ambient light sensors, which are commonly used in devices, very quickly sense the ambient light and adjust the display's brightness accordingly. Very often the brightness supported by the device's software is either too much or too low for users, but they have no choice other than to manually control brightness and turn off the ambient sensor.
But LUX offers better control over the display brightness of the devices in both manual and automatic modes, which allows users to create custom brightness modes for the application to work in.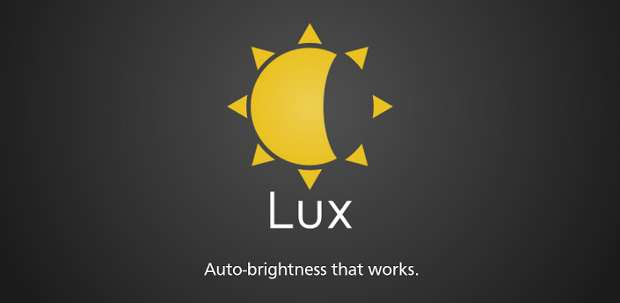 The application has a small installer that does not consume much memory on the device so users who have budget or low-end devices can install this application without affecting performance much. The application has a fully automatic as well as custom mode with which the application controls brightness levels on the device.
While even in automatic mode users have the option to set various parameters under which the device operates and offers control over display brightness.
The application can read brightness levels from the brightness sensor as well as the front camera on the devices just to get a first idea of the level of luminosity. But like all good applications this one too comes at a price for full features. There is a limited feature free application available, but if you like it you might want to purchase the full version.
###PAGE###
Deep Sleep battery saver
Bigger displays and bigger devices are fast becoming common among Android fans but with increase in size, the device's hunger for power also increases, putting a lot of pressure on the battery. But with applications like Deep Sleep battery saver one can save critical battery life so that it can be put to better use.
The application has a combination of settings preset as custom profiles that can be used to set the level of battery saving that they want from this application. The application simply puts the device in deep sleep, thereby enabling the hardware to save considerable amount of battery.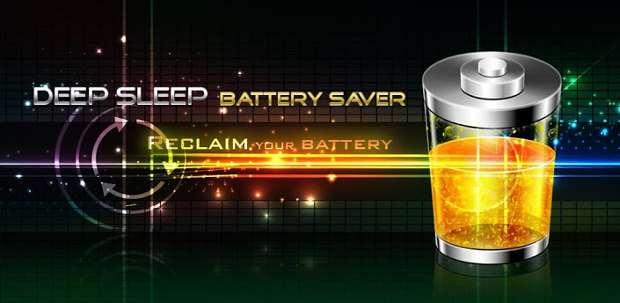 The application is very neatly laid out in a very simple user interface with a few options. The option of profiles decide how aggressively and for how long the application will leave the hardware active so that battery power wastage can be minimized.
The application has a preset time for which the hardware will be put to sleep, disconnecting WiFi and cellular data, which tends to eat up a lot of battery via radios that constantly modulate frequencies to track up signals and connect to the network.
The app has a paid version as well, which comes with more options for better control and performance. If you like the free version, then you can buy the paid version for Rs 87.
Norton Snap
Quick Response code, or QR code, is amongst the most happening phenomena on smartphones today. It allows users to get a load of information by simply pointing the device's camera at a QR code. Major companies have started utilizing QR or quick response codes for uses ranging from promotional and informational activities to sharing information on business cards. But amongst so many codes it is very difficult to find out which ones are right, fake or even malicious until you open them.


Norton Snap is the solution to this problem, It is simply a QR code reader but with the added advantage of the Norton virus and malicious website database that allows the smartphone to be aware of the information the code is about to access so that necessary action can be taken.
The application is backed by Norton labs, one of the most trusted names in security and the app provides information about the authenticity of the QR code being read and whether the user should visit that link or not. Overall, the application is very lightweight, useful and feature rich. Norton Snap offers security along with utility in a very simple yet innovative way, making it a must have app for all Android smartphones. Additionally, if you find an exciting code that you would like to share with your friends you can do so with the integrated sharing feature of Norton Scan QR reader.