Smartphones, be it Android, iOS, Windows Phone or BlackBerry, all have their own unique positives and negatives. But that is the reason why we have tools and utilities to overcome the negatives and make the positives even better.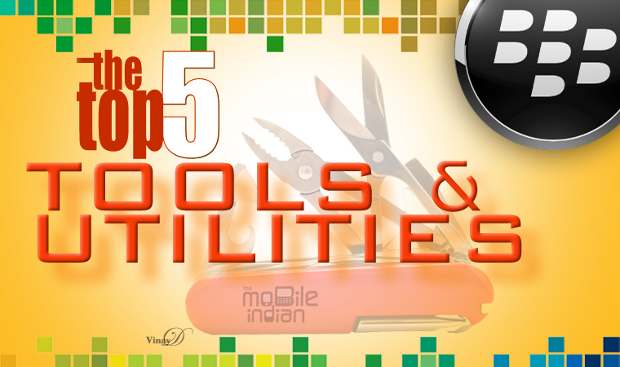 But there are plenty of application in the market flooded with advertisements and useless features that annoy users more than helping them. So here we have carefully selected our top five tool and utilities for the BlackBerry devices which we think will help users make full use of their devices and that too with superb optimisation.
While keeping it highly useful, these apps and utilities come with a zero penny price tag that makes it even sweeter for all the BlackBerry owners to have these apps in their devices.
Memboo – Memory and RAM booster
A device need to have sufficient memory to run all the application with ease. But today there are many heavy games and applications available in the market that eat up the phone's memory fast, rendering it quite slow and unresponsive, especially when the user open many such memory eating applications simultaneously. That is why memory booster applications like the Memboo are so important to have.


Memboo is a fee and lightweight application that helps free up precious memory of a BlackBerry device. It has a smallish 36 KB installation and a simple one touch operation to free up memory. Having a small installation size also means that it does not put much load on the hardware of the device as well.
###PAGE###
Chat lock
Many times we have applications that are little too sensitive for the average person to have access to. Especially with the increase in the number of children opting for BlackBerry phones these days, this application is one that can seriously take a good amount of load off their parents' shoulders by disabling the chat functionality on the devices. Well it also helps users stay away from chats and not be bothered when they need not to be.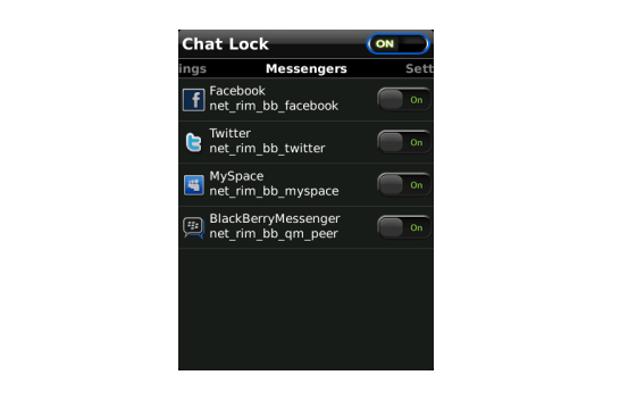 This free application can simply and easily Password protect all and any chat based application on the BlackBerry device so that the users who are supposed to access them are the only ones accessing them.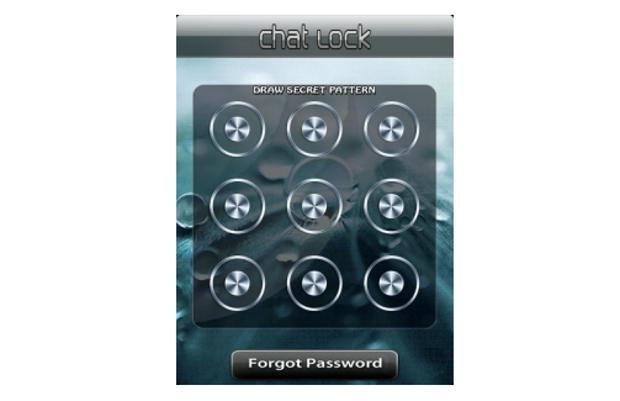 The application can include all and any application form the list on the BlackBerry device that includes BBM, Facebook, Whatsapp, Gtalk and many more such services.
The App is very light on resources and never fails and that is what the best part about this application is. The setup process is also very simple as the users just need to input the password and select the desired applications they need to protect and the rest is taken care by the app itself.
One of the worst things that can happen with a BlackBerry user is when they accidentally delete a message or email that they later on realise was of utmost importance. But as with BlackBerry setting most people opt for there is no option to retrieve the email or message once it is deleted.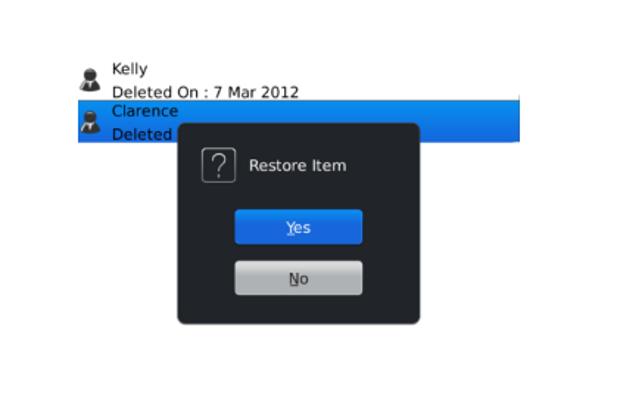 But now there is a way with Recycle Bin. This little application keeps a log of all the messages and mails deleted by the user along with the details on time and date. Users, if needed, can recall the entire data that was deleted on a given date or time and can be save with minimal possible effort.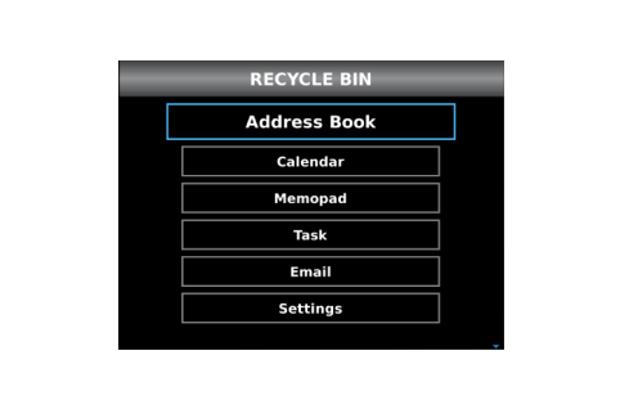 The application also takes care of the sensitivity of the content deleted by encrypting the data before saving it on the device for retrieval later on. Users can simply delete the backup to make more space for the newer files as well.
###PAGE###
Call Blocker Lite
There are certain people who we want to totally avoid and do not talk to them but they are always persistent on repeatedly calling and annoying us.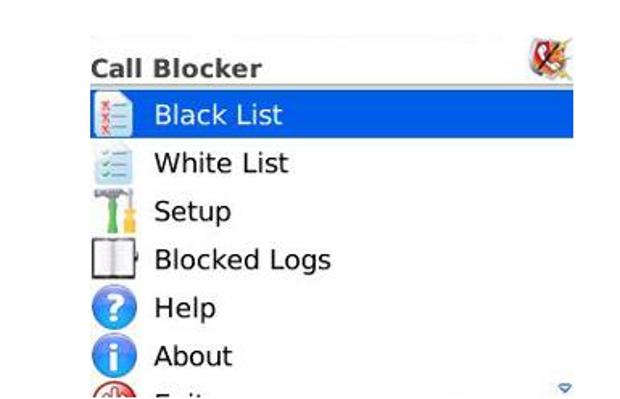 But with smartphones, avoiding calls is simpler than picking the phone and disconnecting them. With software application like the Call Blocker Lite for BlackBerry devices, it is now possible to disconnect calls without even having to bother about them. All you need to do is blacklist a particular number and the software application on your smartphone will do the rest for you. Once you have blacklisted anyone from your phonebook he/she is not getting through to you.


Setting up is simple and all you need to do is add the number in the blacklist category and the number will be disabled from calling you unless you want to allow the user to be able to contact you.
iSpeech Caller ID
You are driving and your phone starts ringing and you make a screeching stop to attend the call only to notice that it was yet another annoying person calling you which you wanted to totally avoid. Well not anymore as Speech caller ID, an application from developers of Drive Safe.ly, reads your callers name or number aloud to you so you can be aware of which call to be taken or which one is to be avoided.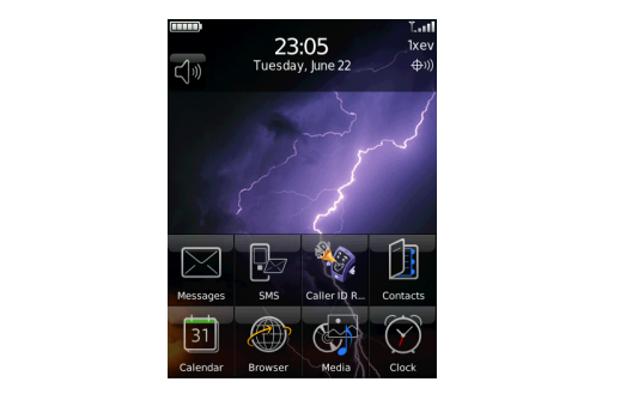 The application is integrated within the caller ID and utilises the loudspeaker to prompt the user about the caller's name, if saved in the phone book or else the number.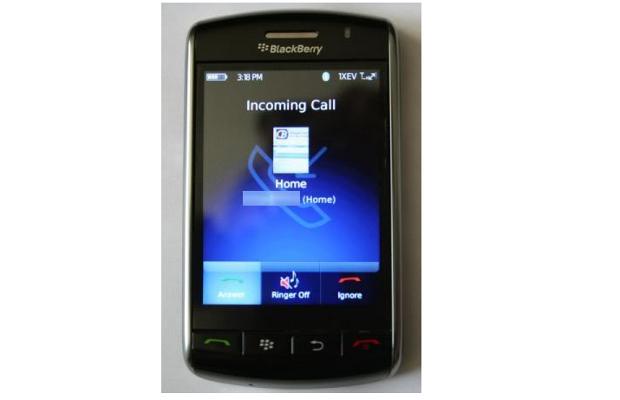 Its saves a considerable effort and stops users form being distracted especially while driving or when busy saving a considerable amount of time otherwise wasted on useless activity like checking and disconnecting unwanted calls.