The new Apple iPad tablet arrives quietly with faster processor and a promise good performance. Apple has finally added Indian currency to the App Store and now users can see the value of the paid apps in Rupees. Also you can buy these apps using a valid Credit Card and enjoy it on your iPad.
While you are just starting off or willing for the best yet affordable applications, there is hardly any need to invest in the big ones. Apple App Store has certainly has large number of apps which includes multiple level of duplication as well. Now here are the few affordable applications that one must have on the iPad tablet to make the best of it.
GarageBand (Rs. 270)
Ever thought of composing a song all by yourself or a ringtone for your phone? Shake up your inner musician with the GarageBand application meant for the iPad tablets.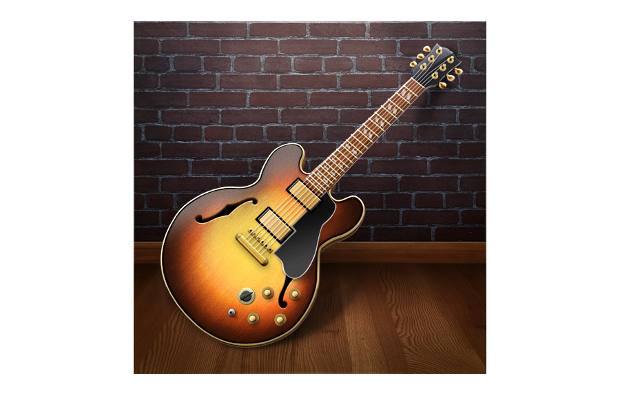 The application allows one to play several musical instruments along with amps and effects using the multi-touch touch screen of the iPad. Smart Instruments allows composing an orchestra by using the strings, keyboard, guitars, basses or drums effect. Learn the existing chord and also create some custom ones. You can even record your jam sessions and continue tweaking it further or create an entirely new song anywhere using the audio recordings, loops and Touch instruments.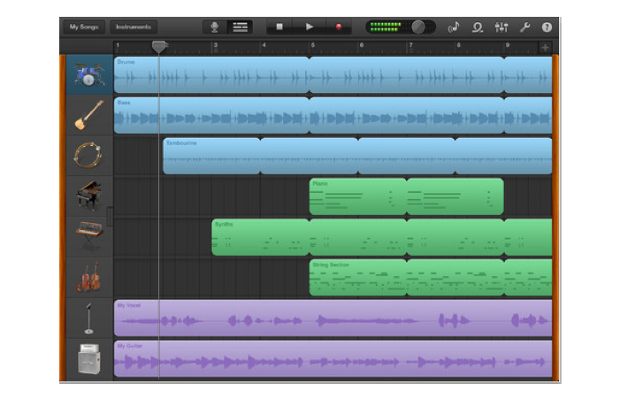 You can download the GarageBand for your iPad tablet for Rs 270 from the Apple App store.
###PAGE###
GoodReader for iPad (Rs. 270)
GoodReader is a great PDF reader and annotator meant for users who work often with the PDF documents and text files. GoodReader makes the best of the built-in PDF reader mode and offers the ability to annotate documents such as highlight, draw, underline, strikeout, and other functions to add more details/corrections to the document.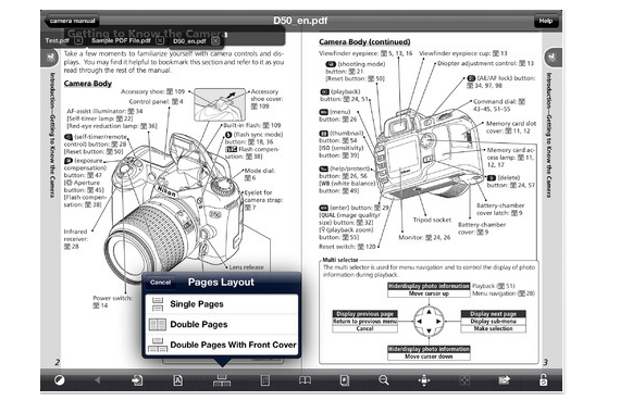 Transfer the files directly to the iPad over the USB or over the WiFi network. Besides, GoodReader also offers the ability to Sync across cloud storage services such as Dropbox, SkyDrive, and SugarSync. Download the GoodReader app for Rs. 270 from the Apple App store.
Instapaper (Rs. 220)
Several love reading interesting bit of articles and features over the web for peripheral reading, research or entertainment. Instapaper is meant for taking the content of the webpages for offline reading and stripping those webpages from ads and other distracting elements.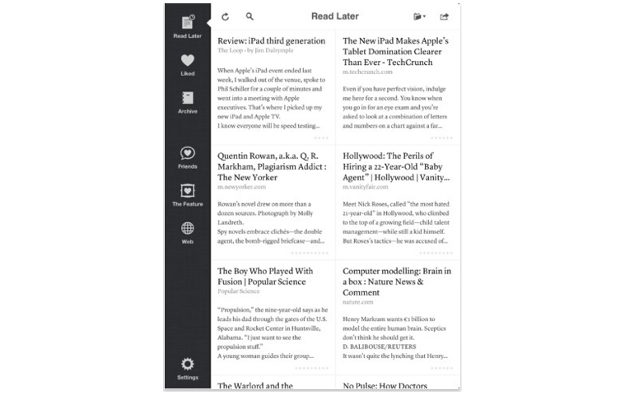 This app offers saving the web pages in text only format that basically strips off all the ads and flash elements and makes it reader friendly to be read offline. Instapaper allows adjusting the fonts, text size and also different reading modes – sepia and dark mode. Create Instapaper account to download and store all your offline content. With Instapaper, you never have to worry about data network or WiFi connection.
Get the Instapaper app for Rs 220 from the Apple App store.
###PAGE###
Pages/Numbers/Keynote (Rs. 550)
Creating word documents, presentations and working with spreadsheets can be quite a fun over the iPad tablet. As part of the Apple iWork office productivity suite, the three major applications are available for the iPad. Pages app is a word processor app that arrives with several pre-loaded templates to create documents, letters, reports, cards and posters.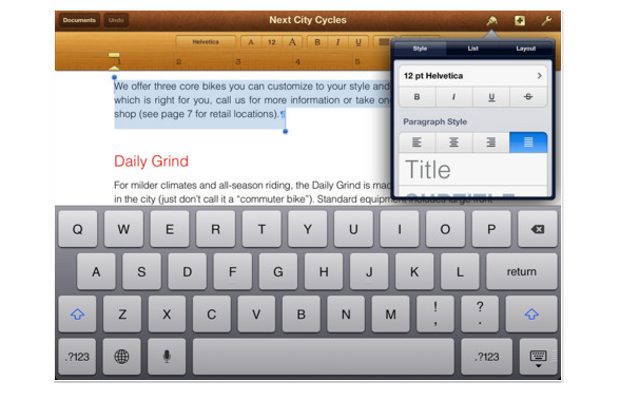 This app also allows opening, editing and save the existing documents created with iWork or Office productivity suites. Numbers app is the spreadsheet application that comes with several functions, formulas and fancy charts to be used for the great amount of data. Of course it is not as good as the one on the desktop but totally worth to make several changes in your existing documents.
The Keynote app helps creating simple yet beautiful presentations and several animations to the text, images or charts. All three apps are developed by Apple and connected with iCloud.com to store the documents. Get the pages, Numbers or Keynote application for Rs. 550 from the Apple App Store.
Splashtop 2 Remote Desktop (Rs. 110)
There is hardly anything cool like accessing and controlling your computer remotely. What fun it would be if you could actually enjoy your PC or Mac on your iPad tablet. The Splashtop 2 RD offers accessing the PC or Mac on a local network or even 3G network to control and use all applications on your PC.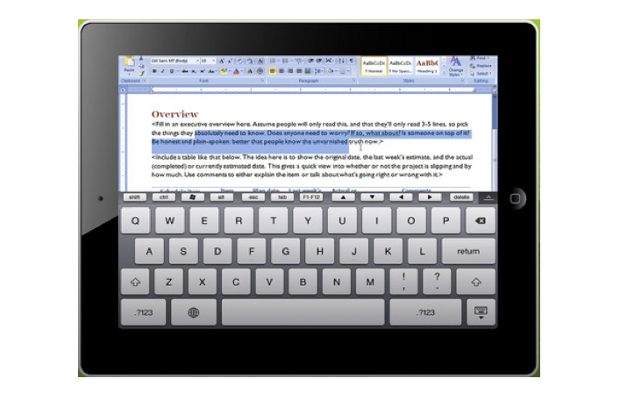 You can even play games remotely on your PC using Splashtop 2 RD. Only thing you need is to run the Splashtop Streamer (www.splashtop.com/streamer) app on your PC or Mac so that the App on iPad can connect to it. Best of all is that you can enjoy your music and movie collection remotely over WiFi for best performance. Get the Splashtop 2 Remote Desktop for Rs 110 from Apple App store.