If you have 3G connectivity or a good WiFi connection, you don't need to download songs onto your Android smartphone to listen to them, just stream. Here are five apps that have good Indian songs selection on Android market.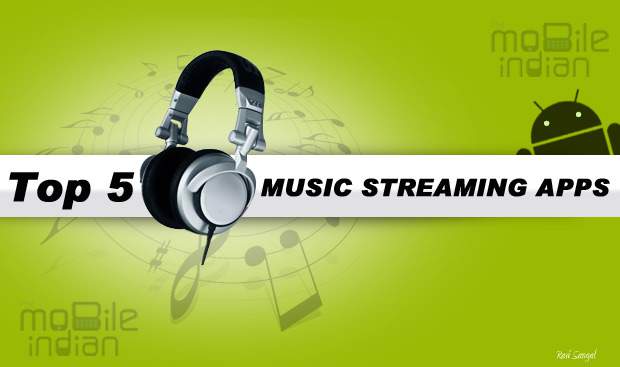 These apps are free and work even in case you are on the Edge network or even on a slower but stable GPRS connection. However, on slower networks the songs may take a little time to buffer.
Hindi Songs & Bollywood Music
This app has a big database of Hindi and Bollywood songs. It is stable and doesn't crash; we have been using it for long and it has proved its worth.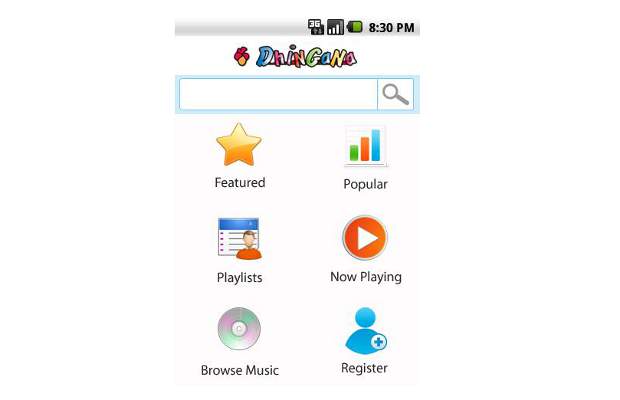 The app has songs of different languages and genres like Hindi, oldies, Marathi, Tamil, Telugu, Malayalam, Sanskrit, Punjabi, Bhojpuri, bhajans, ghazals, pop, remixes, relaxation, meditation and many more.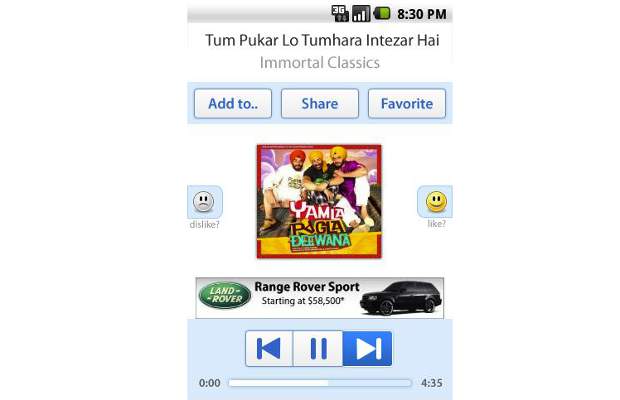 You can also search for songs by album, playlist, actor, singer, year, or movie name.
There is also a play all and shuffle feature that allows you to listen to music like a radio station. Plus, you can listen to playlists created by you, your friends or anyone from the Dhingana.com community (Dhingana is the developer of the app).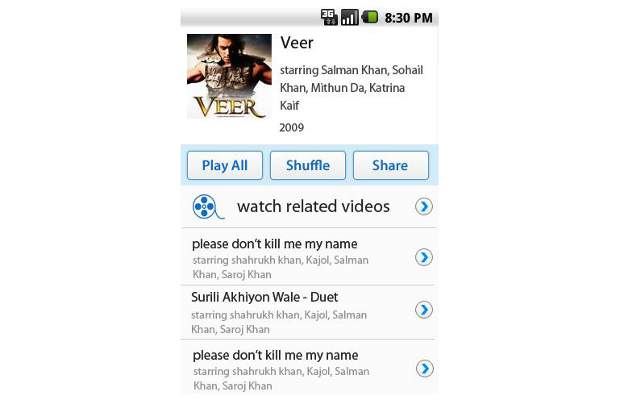 Notably, the app supports incoming phone calls as well. So even if you receive a call midway, music will continue streaming from where it stopped.
###PAGE###
Raaga.com – A World of Music
This application has the largest archive of Indian music in over 18 languages and genres including Bollywood, Tamil, Telugu, Bengali and Bhangra.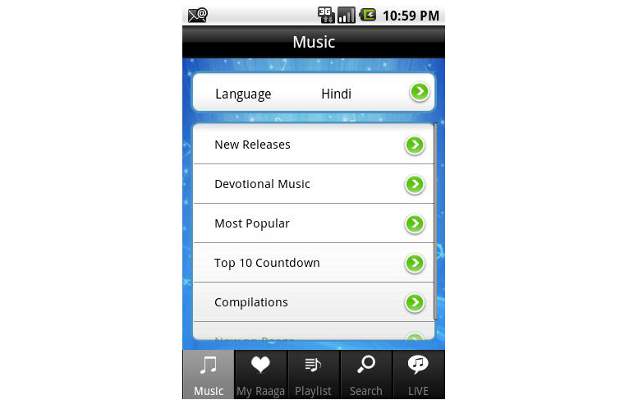 In Raaga, you can create and share playlists with the community. You can also play predefined playlists or play songs in radio mode.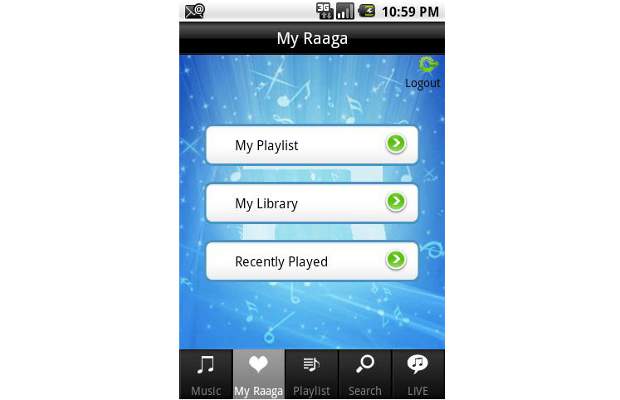 The app remembers you favourite songs, i.e. the ones you play often, and keeps them on top in the playlist.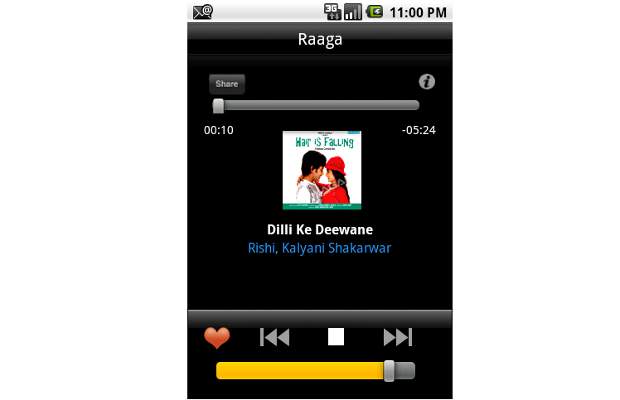 Though it is not that popular, Raaga.com is a good choice given its big database.
Saavn Music
This is one of the most popular music streaming apps for Android users in India. The app has a vast database of both new and old Hindi songs.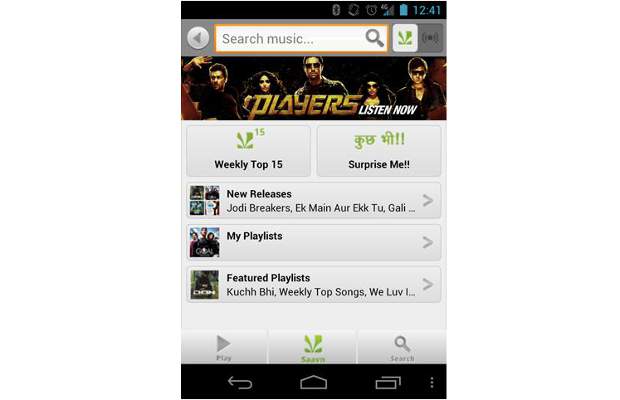 There are numerous options including songs from Bollywood, bhangra, bhajans, ghazals and more. You can also save songs in playlists through your Facebook account.
Saavn has several listed playlists, like the latest Bollywood, or devotional songs and many more, so you can play these without having to create your own.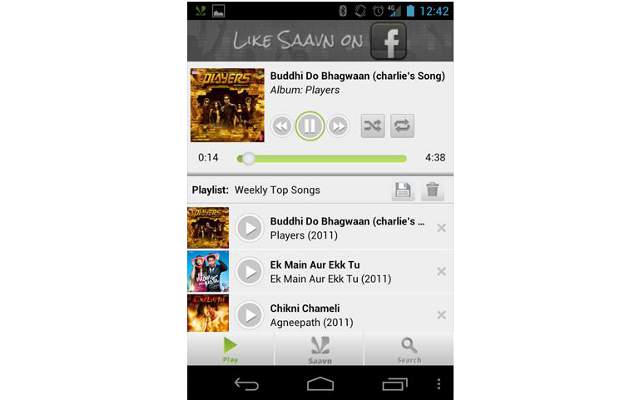 There is also an online radio option. The site is stable and works well even over a 2G network. You can search in the Saavn app by film, actor, singer, and music director names.
However, Saavn Music has a limited database of Hindi and Punjabi songs only.
###PAGE###
HindiTop – Hindi Radio & Songs
Like the apps above, HindiTop works really smoothly. The interface of HindiTop is very simple and good. You can create a playlist, play an entire segment of songs, or select one track.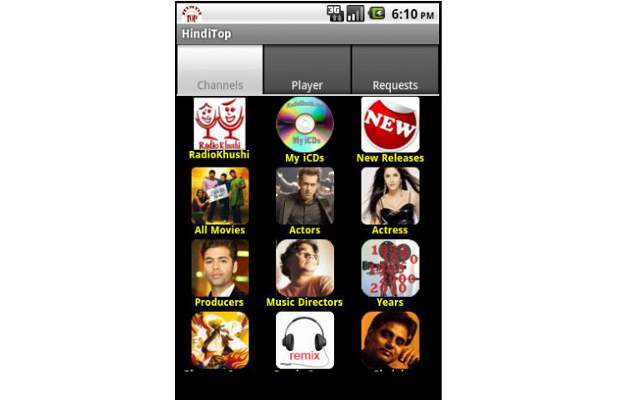 HindiTop app has segments like the year, movie, actor, music director, producer, pop song, bhangra etc, making it easy to find songs.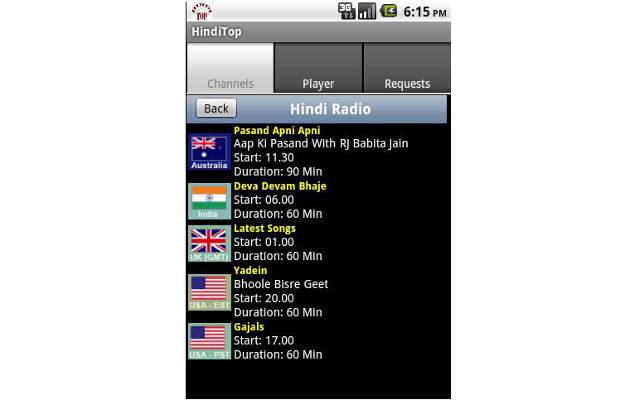 Like Saavn, however, HindiTop is limited to a Hindi audience. The application is light and works well even on slow connections.
Hindi Songs
This app is just a link to YouTube videos of old Hindi songs, but it makes finding videos easy. The app also stays stable because it does very little.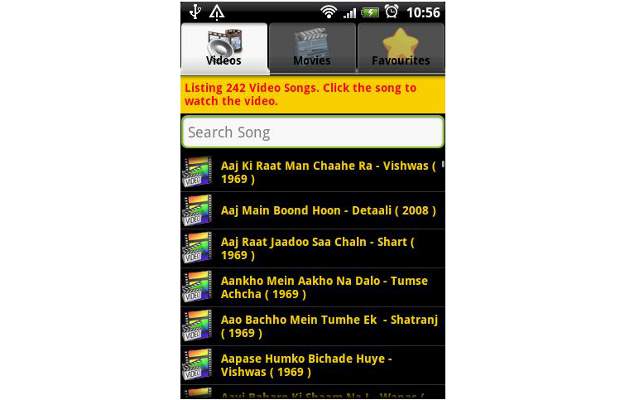 From a user point of view, it does not make a difference whether the video is playing in YouTube or within the app as long as it works well. What is also good is that the back button of this app brings you back to the app itself and doesn't take you to YouTube.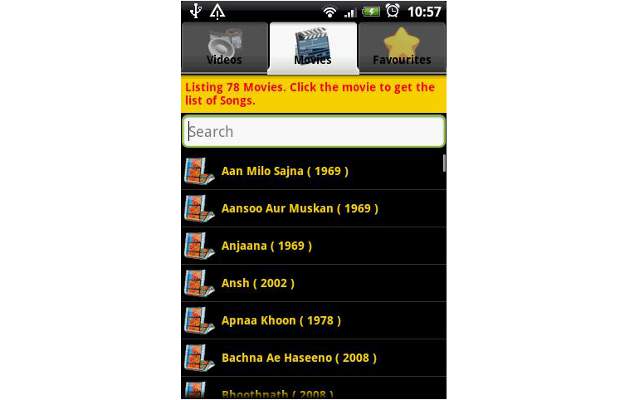 However, in the Hindi Songs app you can only search for songs by the name of the song or the name of the movie.