Music is a healer and quite a saviour for all. While casual music will help you get through the day serious music listeners need something more than just a regular lossy MP3 file playing app. Thanks to some amazing developers, the Google Play Store now hosts the best music player apps with a variety of features.
Music player apps are meant for those who aim for software equalizations to make the best of the smartphone's hardware and earphones. Some of the apps will certainly surprise you so that you will be more than happy to pay for the full version.
Here is a selection of five astounding music player apps with most modern features.
Poweramp Music Player
Making the best of the openness of Android, Poweramp does a stupendous job as a stand-alone music player. Poweramp supports a large variety of music file formats and offers software equalization controls along with sliders to make adjustments. One can easily get busy with the 10 band graphical equaliser to achieve the desired sound stage, and also manipulate treble, bass, stereo X and other controls manually. If you have several music files with wrong or extra file information, you can exit tag editing, use visual themes to change the look and feel, and download album art for music files. This player will also let you create several playlists.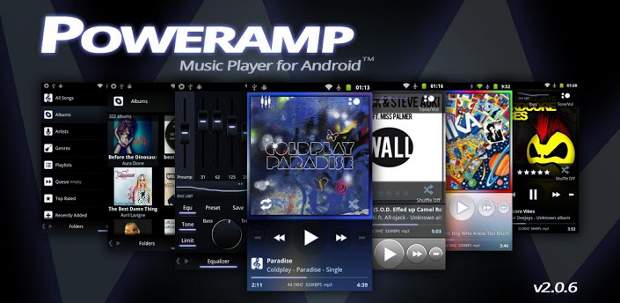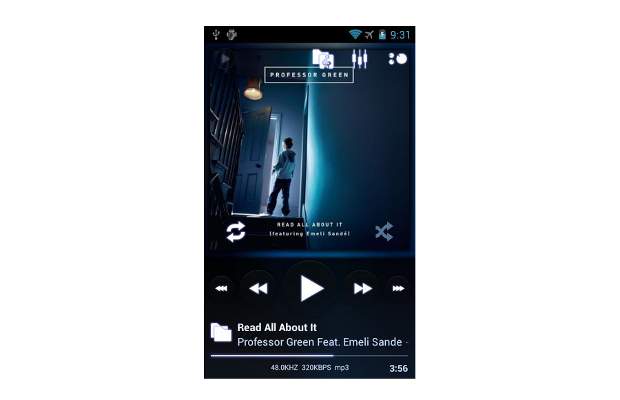 The best part is the queue list, which is like a temporary playlist where you can queue random songs while you are listening to them. Those who like to enjoy lyrics can use the musiXmatch plugin to search and download lyrics. Poweramp for Android is meant for audiophiles and for others it is available as a time-limited trial. Download the Poweramp player from Google Play store and if you like it, the full version unlocker costs Rs 129.
###PAGE###
Winamp
One of the most popular music players on Windows is also enjoyable on an Android device. To surprise many, the Winamp music player supports iTunes library import. By default, Winamp is capable of playing a large variety of music files. For internet radio enthusiasts, there is a SHOUTcast feature for different online music stations. The developers offer a few luxurious features such as in-app purchases. The Lyrics, Album Washer and Pro bundle are three different in-app purchases offered just in case you want to enjoy all features and use it with your desktop client. The Winamp Pro bundle unlocks a 10 band equalizer, gapless playback, and most importantly, it removes ads. This music player also comes with two nice widgets that can be stamped on the homescreen to control music.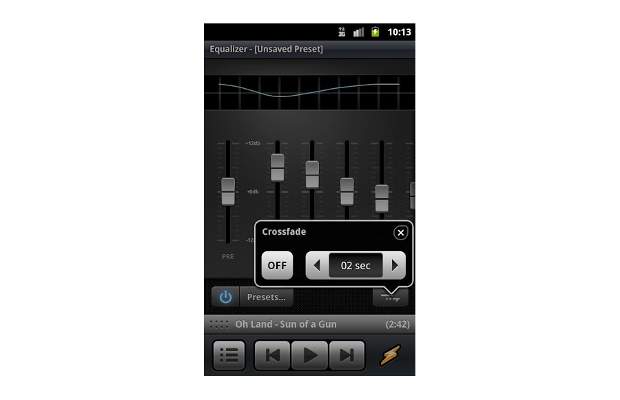 The Pro bundle costs Rs 265, Album Washer to manage MP3 tags or album arts costs Rs 212 and the Lyrics feature costs Rs 159. Yes, the in-app purchases are kind of annoying, but once you buy the Pro bundle you may not need them if you are using the desktop app. Enjoy Winamp player for your Android smartphone by downloading it from the Google Play store.
Jet Audio
Yet another popular and heavily rated desktop music player – Jet Audio has been made available for Android devices. The Jet Audio app is offered in Basic, which is an ad-supported free version, and a Plus version – paid and without ads. Supporting many popular music file formats, Jet Audio player offers a 20-band graphic equalizer for audiophiles to go crazy with custom audio output. The Jet Audio player has 32 presets pre-loaded just in case one doesn't want to spend hours getting the right equalization.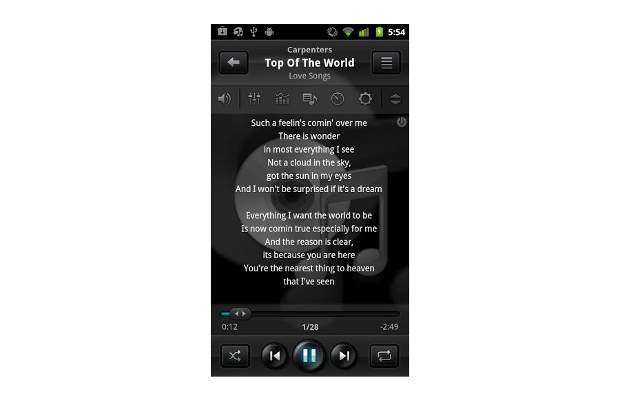 Apart from that, Jet Audio also adds some advanced effects and features to keep the user glued to the player. One nifty feature is the sleep timer and the app supports gestures for navigating between different features of the music player. Packing ten different widgets, certain features are available only in the Plus version, so do consider buying it for only Rs 100. Try out Jet Audio basic from the Google Play store.
###PAGE###
PlayerPro Music Player
PlayerPro is one of the most heavily customized and frequently upgraded music players available. The best part is that PlayerPro is both – music and video player, so you can enjoy both features on just one app. Designed to be fast and beautiful, PlayerPro offers everything that any average music player offers – track listing, search, playlist and others. For special features, the developers are offering a separate free DSP Pack plugin for free, which is going to lure audiophiles. By default, the PlayerPro comes as a 7 day trial, and if you like it you can purchase it for Rs 280.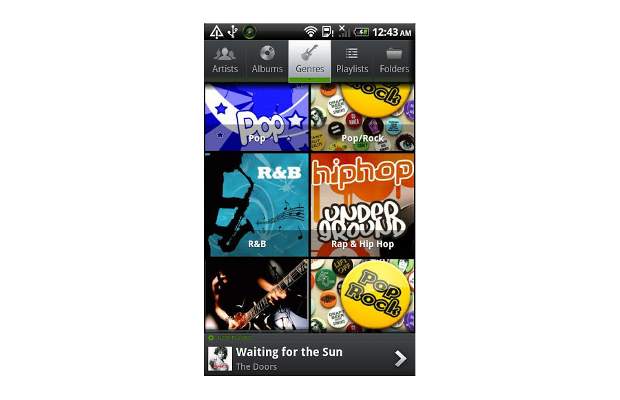 The full version of PlayerPro offers some fantastic features such as saving the lyrics to the music files as ID3 tag information. This app has several skins that can be downloaded and used as the theme or layout of the player, and there is also the nifty sleep timer feature. Swipe gestures supporting PlayerPro also offers two different lock screen widgets and several home screen widgets. This is one of the rare apps that offers social media support to share track information over Twitter, Facebook or Picasa. Try out PlayerPro from the Google App store.
Neutron Music Player
Audiophiles who prefer listening to highest quality lossless music files should play close attention to Neutron Music Player. This music player supports 32-bit and 64-bit audio files without any lag, but of course, if your Android device has entry-level hardware, no wonders should be expected. Apart from supporting a large variety of audio file formats, the Neutron Music player also offers fancy features such as Replay Gain, Queuing Pitch, Balance Phase Inversion, Shuffler Playback and so on.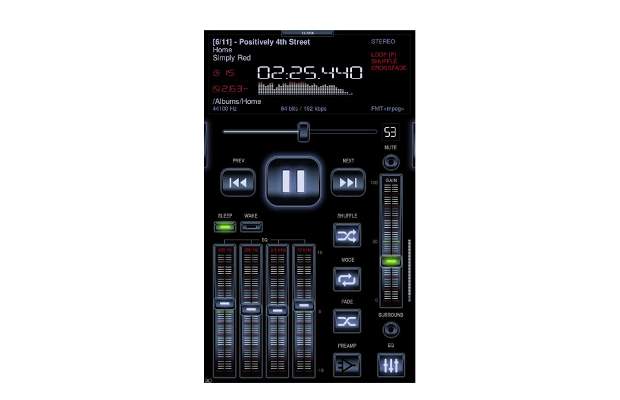 This app also offers an option where the user can choose to let the app do the power management and also use it as an alarm or sleep timer. Neutron Music Player is offered in an Evaluation version with limited features and the full version can be purchased for Rs 288. Try out the Neutron Music Player from Google Play store.