The default Android keypad has evolved a lot. Today it offers advanced capabilities like auto correct word suggestions, but there are solutions which are in simpler terms much better than the stock keypad. Some let users swipe their fingers across them to make words and others suggest words after each alphabet that's typed. So if you can have it easier, why do it the hard way?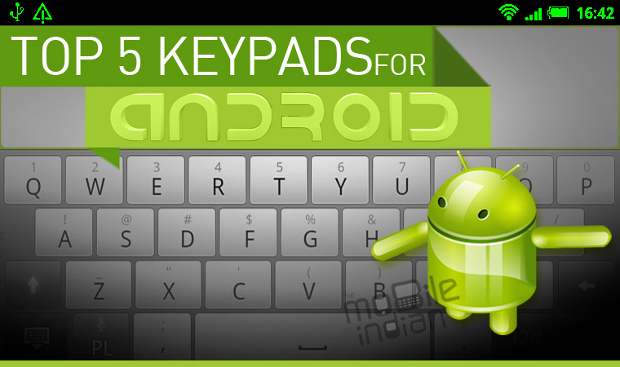 Here we present our collection of top 5 keypads for Android devices that have their unique benefits, and now it's your task to choose the one that suits you.
Swiftkey 3 keyboard application is available as a paid option retailing for Rs 99 approximately, but it is total value for money. Featuring natural language technology, the app learns your typing style through SMS, emails and posts on social networks. Based on the way you respond and post text online, the smart engine suggests, to a high degree of accuracy, words that you might have meant to type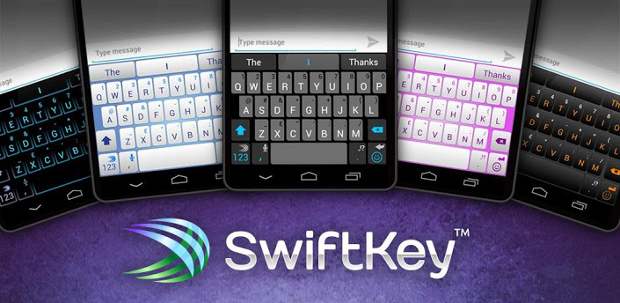 The application senses your words and places them for reference or as suggestions as the user types on the keyboard. The app also has a split keyboard version for tablet owners and is certainly a boon for most tablets. Because of the bigger screen size typing can become a bit cumbersome. The keyboard comes with a numeric pad in the middle and keys split in two corners are easier to access while holding the tablet comfortably.
The best part of this keyboard is that it can be personalized based on the app you are using-Gmail, Facebook, Twitter, or even blogging apps. It is smart enough to learn your typing style for different services, suggests words, and also supports multiple languages.
###PAGE###
Swype (Beta)
Swype is the original Android keypad to come up with swipe functionality for devices. The Swype keypad is constantly evolving and is therefore called Swype Beta, and although it may not sound much it comes fully packed with features. Talking about features, the Swype keypad for Android comes with next word prediction, support for voice input, split keypad for bigger screen devices and the all new dictionary sync as well.
But that's not all that the new application brings. Swype Beta also comes with integrated support for Hinglish (Hindi+English) for Indian users.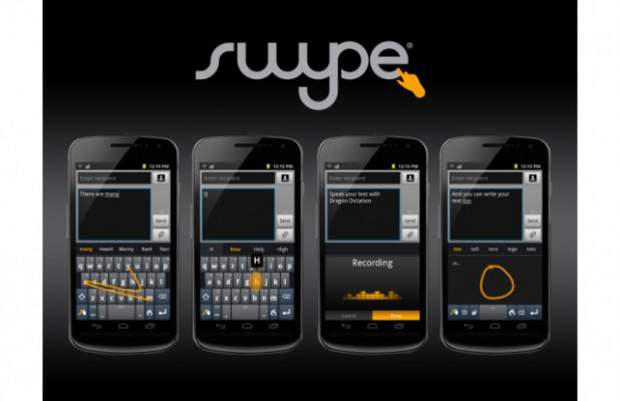 Swype keypad contains unique adaptive capabilities that enable it to understand user preferences and typing patterns over time. This allows the application to become smarter and more personalized every time it is used. It learns from users every time they type or swipe their fingers to create words and offers these words the next time they use the keypad not just by suggesting words, but by suggesting whole phrases as well. Swype users can switch between different modes of input as per need, thereby getting the maximum level of personalization for devices. One can choose to swipe or speak or even use the old method of input for devices.
www.beta.swype.com
The Touchpal keypad is a great application when it comes to both utility and functionality, and it looks better than the standard keypad. Touchpal Keyboard for Android looks a bit similar to the default keypad except for a few additional buttons that cram the keyboard a bit more by reducing the space bar size, but add a whole new look and feel to the device, which is unparalleled by any stock keyboard offered by Android OS so far.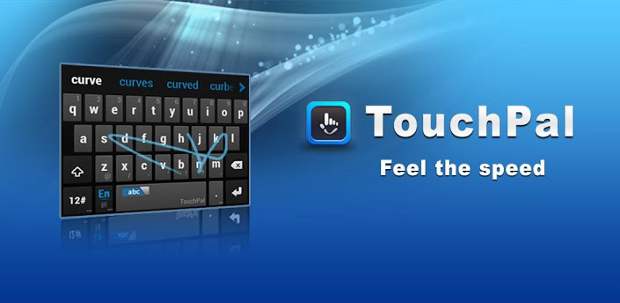 One of the best features of this application is the swype to type feature. Touchpal for Android has one of the best and most accurate swype input engines that do not require users to be very careful while typing, thus allowing them to enjoy what they do.
Along with swype based input, the keyboard also suggests words as you slide your finger across the keys. The company claims that its word prediction technology allows users to save up to 80 per cent keystrokes while typing by offering word suggestions that are accurate. So, overall, it helps users get work done faster and with minimum possible effort.
###PAGE###
Adpatxt for Android
Adaptxt keypad for Android is designed to learn and adapt to the user's style of writing and allows the user to write more with minimum keystrokes. The developers claim, and many users agree, that it provides accurate and relevant text prediction, error-correction and auto-correction inputs.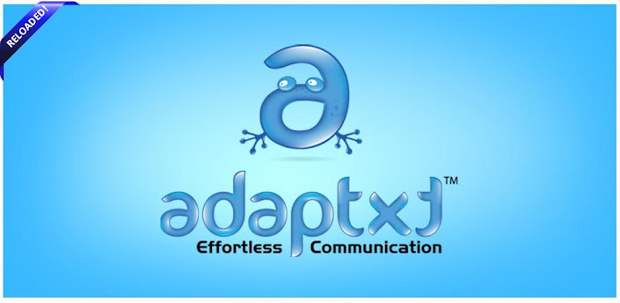 The app offers the option of split and standard keyboard layouts; there is also a repositionable suggestion bar that is useful both for heads-up users who type without looking at the keyboard and heads-down for those who type looking down.
Adaptxt learns from social profiles like Facebook, Twitter as well as SMS messages and contacts. Adaptxt supports 50 plus language add-ons and 35 plus industry specific add-ons, which are free to download from the Google Play store.
Although there are quite a few great keypads around on Google Play, nothing has more fan following than the good old Go keyboard. And if you are looking for the most popular keyboard app for Android, look no further, because Go keyboard is it. Go can help users type faster and smarter, and does this with several nifty tricks.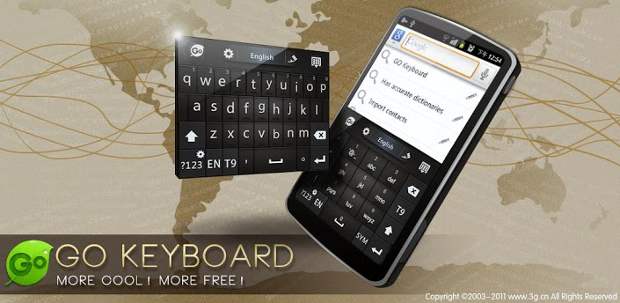 It uses updated dictionaries for word suggestion for the most accurate and correct typing, and along with that it allows users to import SMSs to the user dictionary, helping the app to learn faster. The Go keyboard has auto memory and can auto correct as the user types.
Go keyboard supports a large number of languages and offers several different layouts that can certainly help users get the desired look and feel for their device as well.