Summer is upon us and most of us are going from the dilemma to buy a new air conditioner. There is no doubt about it that split AC are becoming a rage these days, with brands offering top-of-the-line features at a competitive price point. But, one of the most talked-about segment is the inverter air conditioners.
What is Inverter Air Conditioner?
Inverter technology basically helps to moderate power consumption of the compressor. So, for instance, if the compressor requires more, this technology will give the desired power to reach a particular temperature. An inverter is then used to control the power supply, making it draw less power, once it reaches the desired temperature. This helps brings down your energy bills and makes the air conditioner more energy efficient as compared to regular air conditioners.
So, if you got the hang of the technology used in an inverter air conditioner, we present you the top 5 air conditioners available in the market which comes loaded with inverter technology.
O General ASGA24JCC Inverter Split AC
O General is considered as one of the pioneers when it comes to air conditioners market. The company has a rich history of delivering some top-of-the-line products and same can be said for this one. The inverter split AC comes loaded with some interesting features, which makes energy efficient as well. To start with, the split AC comes with a 15m long reach of airflow, which can cover larger rooms quite easily. The AC comes with 2.0 tonnage capacity and is equipped with R401A cooling gas, which is considered to be more eco-friendly and provides faster cooling.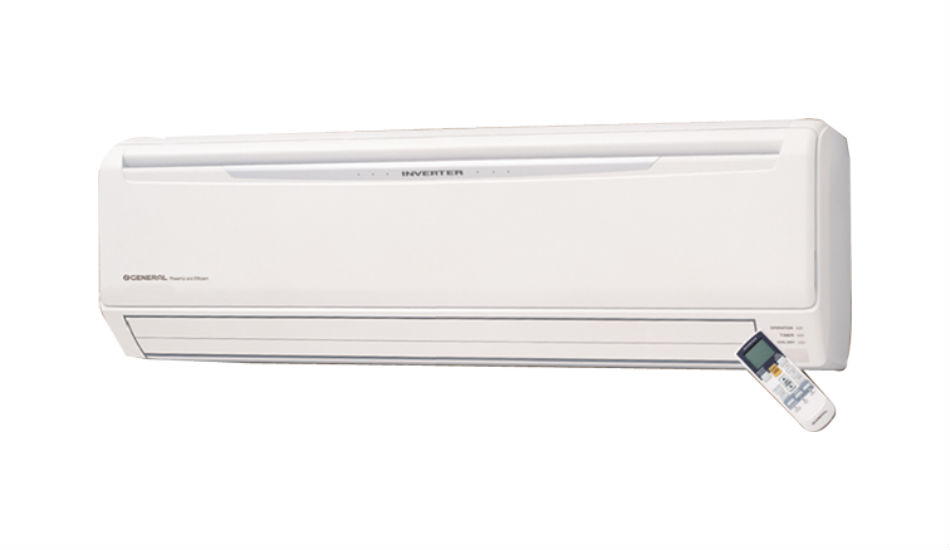 The device also supports I-PAM control modes, which basically helps in providing efficient cooling. There is also Mildew Resistant Filter, which makes the air cleaner. Other than this there is a Coanda airflow technology, wide angle louvres, power airflow mode, quiet operation, 5-speed control, dry function, automatic airflow adjustment, double swing automatic and more. The device has a 5-star rating and 2.9 EER rating, which makes it energy efficient as well. Overall, with a price tag of Rs 69,490, the split air conditioner is one of the best option available in the market.
Daikin FTKP60SRV16
Daikin is a well-known name in the air conditioner segment, especially in split ACs category. And the FTKP series probably one of the most series from the company. The inverter split AC is yet another addition which follows the company legacy. To start with AC comes with 1.8TR capacity and comes with an R32 refrigerant type, which is better than the R22 type present in most of the ACs available in the market. The device comes with stabiliser free operation which protects the air conditioner from power fluctuations.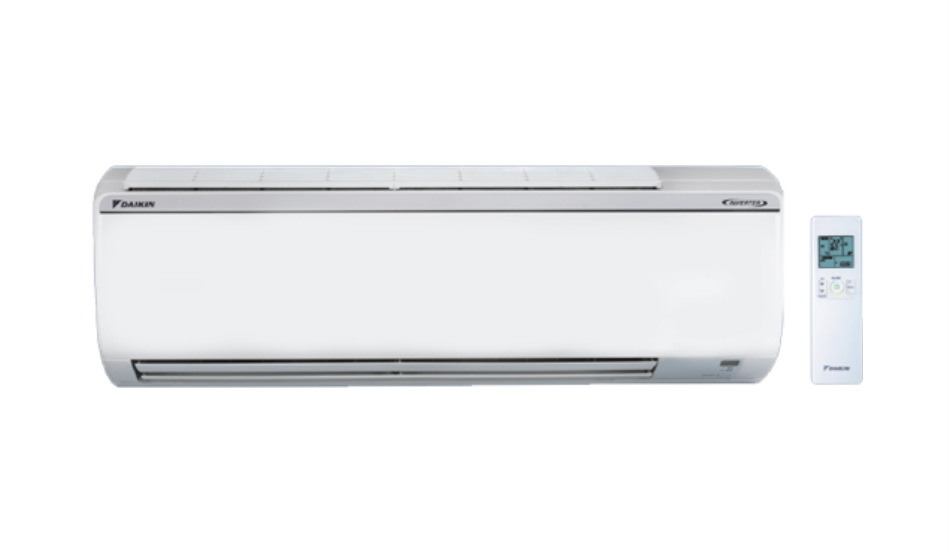 The air conditioner also comes loaded with Coanda airflow, which the louvres of the air conditioners open upwards, thus the draft instead of falling directly on the head blows upwards that gives a pleasant air-conditioning in the room. There is a PAM Control, which basically reduces energy loss. It also comes equipped with PM 2.5 filter, which makes the air in the room cleaner and fresher. The power chill operation quickly maximises the cooling effect in any operation mode. The split AC has a high ISSER rating of 4.17, and has a star rating of 4 stars, which is a welcome move. The AC can be bought for approx. Rs 64,940 from both online and retail stores.
Samsung AR18MV3HLWK Inverter Split AC
The inverter split AC from Samsung comes loaded with some interesting features. It is touted as the first split AC to feature Digital Inverter 8-Pole technology, which maintains the desired temperature without frequently turning off and on.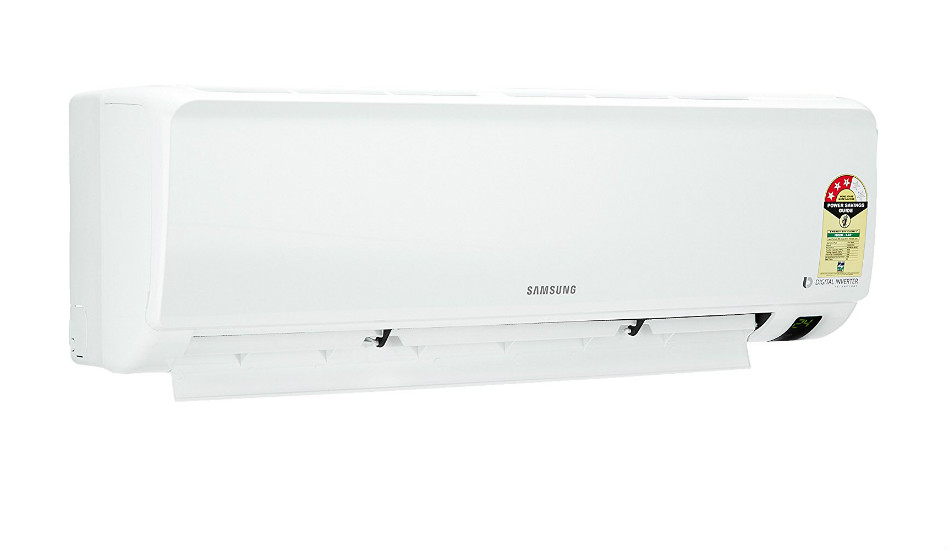 The AC comes with 1.5 tonnage capacity and is loaded with R410A refrigerant gas, which is eco-friendly. It has an ISSER rating of 3 stars and comes with 10-year compressor and 5-year condenser warranty. The device fast cooling mode, which the company promises that it runs compressor at maximum level with fastest fan speed for 30 minutes, to give maximum cooling. Then there is a 2-step cooling mode, which basically switches the AC between fast cooling mode and comfort cooling mode to maintain the desired temperature.
It also sports a Tripe Protector Plus technology, which prevents overloads, has an anti-corrosive coating and can endure heat, so that its performance is not affected by the changing environments. There is also an auto clean mode through which automatically runs the fan even after it is turned off, keeping everything dry and odor-free while preventing germs from spreading. Overall, with a price tag of Rs 41,900, the inverter split AC from Samsung is indeed a good option to consider.
LG BSA18MAYD Dual Inverter 1.5T Split AC with Mosquito Away
LG is one of the largest manufacturers when it comes to the home appliance. The company has delivered some good products in the air conditioners market and same can be said for this one. The device comes with some interesting features which include a dual inverter technology. This basically eliminates the improper cooling and noise problems, making it more energy efficient.
There is also a Mosquito Away technology through ultrasonic waves are emitted at a frequency that cannot be detected by the human ear but helps in driving mosquitoes away. It has a 1.5TR capacity and has a high ISEER rating of 4.20 and a star rating of 4 stars.
It has a fast cooling mode, which the company claims that it uses high-speed cooling range, blows cold air faster and cool space faster. The device features a micro-dust protection filter, which removes bacteria and micro-dust particles present in the air.
Other features include, on/off timer, sweet dreamz mode which turns off the display on the indoor unit, sleep mode and stabiliser free operation. Talking about some key specifications, the device comes with R-410A cooling gas and comes with a price tag of Rs 58,990 which makes it one of the best choice if you are looking for split AC.
Hitachi Kashikoi 5300i Inverter Split AC
Hitachi is known for making some solid air conditioners and this one is no different. The device is one of the most energy efficient inverter split AC available in the market and is loaded with some interesting features. To start with, this one comes with an Isense Air Sleep cooling control technology, which basically detects human movement during sleep through an infra-red sensor and in case there is no active movement, it increases the temperature by 1 degree Celsius per hour for 2 hours.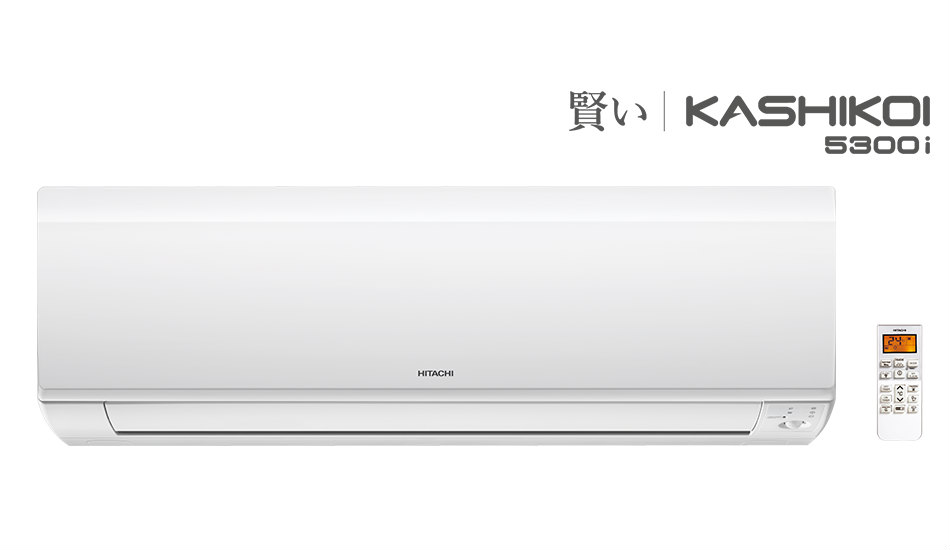 There is also auto filter cleaning technology, which cleans the dust particles that are clogging the filter. Other than this, there is 4-way air swing, which throws uniform airflow to every part of the room. There is also tropical inverter technology, which not only cools the room faster but also saves more energy. Other than this, there is a powerful mode, auto restart, on/off timer. Eco-friendly r-410A refrigerant gas, 5-star rating and a high ISEER rating of 4.85. Overall, with a price of Rs 55,165, it one of the best options available in the market right now.