Android, due to its multiple applications, has provided an efficient way for users to stay healthy and hot. Here we have picked the top 5 health and beauty apps that an Android user must have.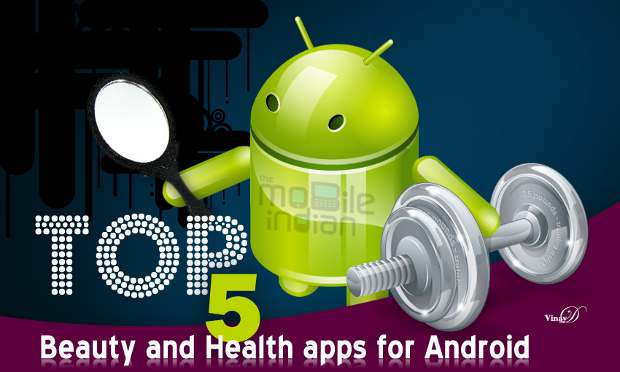 All these applications are available free of cost from the Android app store and there are no usage charges either.
Fatty foods, fried snacks and lack of exercise that have become a part of our lifestyles have put tremendous pressure on our hearts.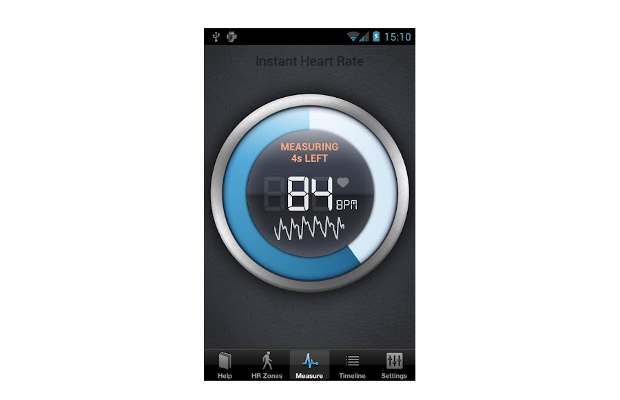 Not just among elders, heart related diseases are even becoming common in the younger generation who are just catching up with fast foods and snacks. The Instant Heart Rate Monitor is a handy application that every one of us can use.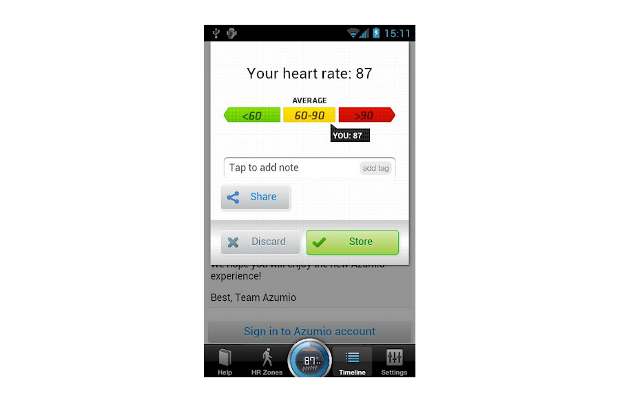 It is quite simple to use actually. The user needs to put his finger on the camera of the smartphone and the application measures his heart rate. With the use of this application users can monitor their heartbeat at regular intervals and can maintain a database that they can share with the doctor for consultation. Because prevention is better than cure for sure.
###PAGE###
With the whole world going virtual, how can the gym not go virtual too. Well, not literally, but this application takes your gym virtually anywhere you go so that you never miss out on your exercise regime and stay healthy. Virtua Gym is your perfect gym assistant.


When we start we love to try every exercise at the gym, but soon we get bored doing monotonous exercises, which is the worst possible thing that can happen to anyone going to the gym. The Virtua Gym application though makes sure that you never run out of ideas and stay updated and motivated as well.


This application is built for fitness freaks. With variations of each exercise, it won't let you get bored and you can punch in your workout details to monitor your progress.
Even though we get our body back to the gym and do several exercises, every exercise is useless unless we give up those extra calories that we eat. Hours in the gym will be of no use if you cannot keep a check on your calorie intake, but a calorie counter application is all you need to train your body to take the right amount of calories because eating healthy and right is the first step towards being fit.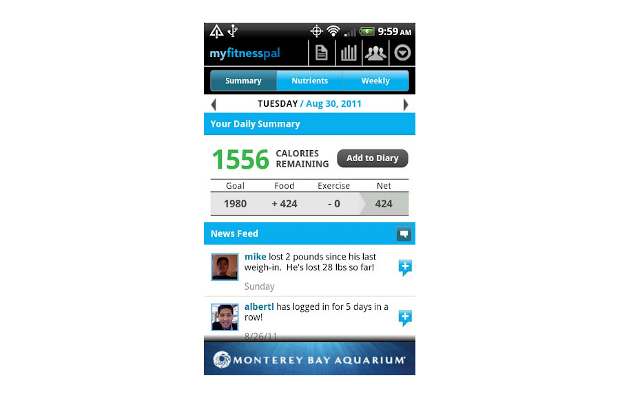 Other than about raw and cooked food, Calorie Counter also has information on dishes available at popular restaurants. Users can punch in details of what they are eating and this application will calculate whether it fulfills a day's calorie requirements or not.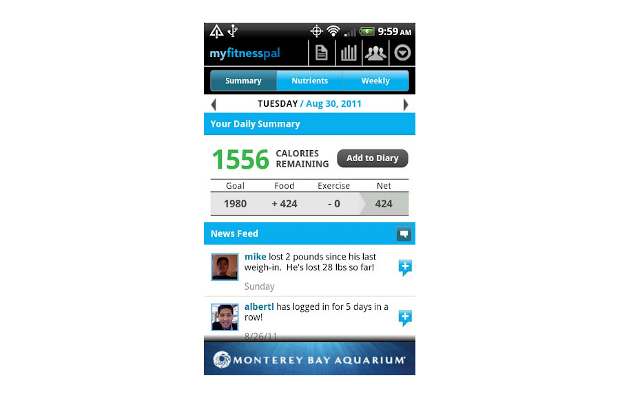 But even if you eat some more food on rare occasions this application has over 300 exercises carefully selected to rid extra calories.
###PAGE###
1000+ Beauty Tips
When it comes to beautifying yourself there is nothing better than a useful tip that could help you look even better and more beautiful. Well there are so many areas of focus, especially for ladies who have to beautify their nails, hair, body, and what not. Although Android smartphones and tablets cannot actually beautify people they can definitely tell them how to look more and more beautiful.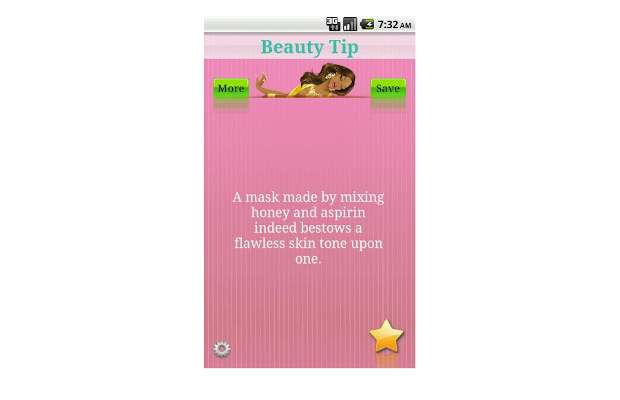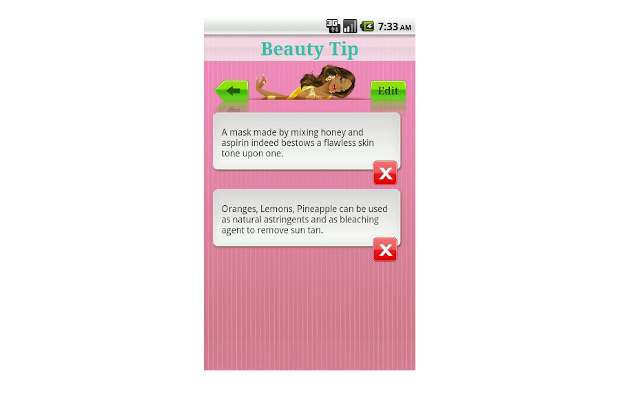 So whenever you get some time, flip open this application and try some new tips out.
This is one application that does not require any introduction. Nike is the world leader in fitness gear and has made this unique application especially to help people run and burn calories like anything. Nike + Running is the most popular running app globally and has been quite a hit on the iOS platform. It is now also available on Android and that too for free.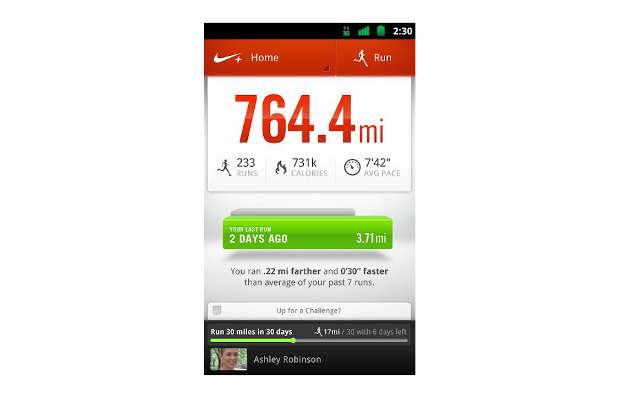 The Nike + Running application maps your runs, tracks your progress and gets you the necessary motivation you need to achieve your goals, and the best part is that you do not even require any sensors or additional products; just grab your phone and go.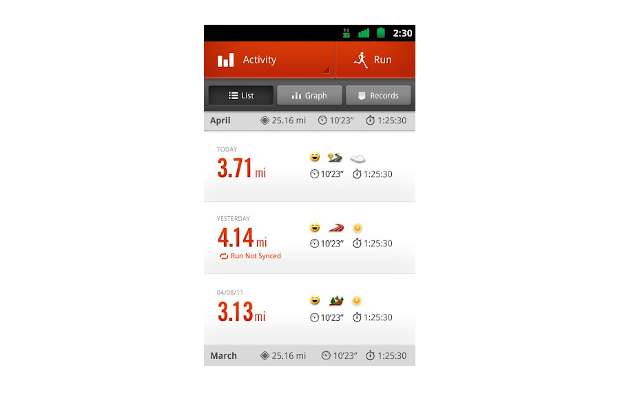 Utilizing your phone's GPS and accelerometer the app accurately records the distance you have covered, and your pace and time. In-run audio feedback lets you know these metrics at every mile, so you can stay focused on your run.And if you like some songs while running then easily set up PowerSongs to give you a boost with a tap of a button.