Are you confused which washing machine suits your home requirements? Well, there are vast options available today to choose from. Ranging from front loading to top loading washing machines. However, front loading washing machinesoffer more functionality but they come with a price. Here we have shortlisted best 5 washing machines which are available online with front loading option. Read on.
Note that, we have chosen washing machines coming with a capacity ranging from 6 Kgs to 8.5 Kgs. All the models boast a premium design and comes with the latest technologies keeping in mind the urban and modern contemporary family and their constantly evolving lifestyle based requirements.
Bosch 8 kg Fully Automatic Front Load Washing Machine (WAT24460IN)
This Bosch Fully Automatic front loading washing machine is available online at Rs 38,980 and has a 8 kg washing capacity. It has a maximum Spin Speed of 1200 rpm with a power consumption of 2250 W. The washing machine has a dimension (H X W X D) of 60 x 85 x 60 cm and it weighs 77kgs.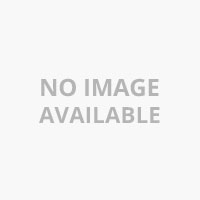 This washing machine is equipped with many innovative features which will make short work of doing laundry. With its 24hrs Time Delay function, it lets you delay the wash cycle, so you can get clean laundry whenever you need it, without any foul smell.
It features the ActiveWater Plus, this washing machine adjusts the level of water according to the amount of load and fabric type. Your clothes will be soaked in lesser time and more evenly, thanks to the optimised water inflow. As a result, this leads to less electricity and water usage. Afterwards, this feature releases hot water to thoroughly clean the drum, so that detergent residue and bacteria is efficiently removed from it. This increases the machine's life and gives you the perfect washing experience, always.
Owing to the rush in the morning, we hardly get time to wash our clothes leisurely. With the Super 15'/30′ Programme of this washing machine, you can wash, rinse and spin up to 2 Kgs of laundry in just 15 to 30 minutes. The EcoSilenceDrive technology of this Bosch washing machine ensures a noiseless operation. It gives you excellent cleaning results with minimum energy consumption. In addition to that, it works smoothly without any friction and that leads to a wear-free operation. This washing machine features AllergyPlus, along with an ECARF certified programme. Together, they ensure that your clothes are washed hygienically and there is no detergent residue left in them.
Thanks to the AquaStop system that consists of a safety valve, a floor tank with float switch and a double-walled feed hose, this washing machine is 100% protected against damage from hard water. Owing to the AntiVibration design of this washing machine, it experiences less vibration during spin cycles. This design feature also ensures that your machine is stable and doesn't shake while washing heavy loads.
LG 7.5 kg Fully Automatic Front Load Washing Machine White (FH296EDL23)
The LG Fully Automatic Front Load Washing Machine is available online for Rs 33,190 and has a 7.5 kg washing capacity. It has a maximum Spin Speed of 1200 rpm with a power consumption of 1700 W. The washing machine has a dimension (H X W X D) of 60 x 85 x 55 cm, door diameter of 300 mm and it weighs 70kgs.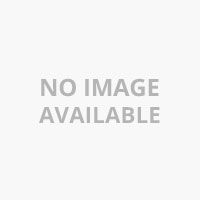 It comes with 6 Motion Technology with 6 different types of motions- Scrubbing, Rolling, Stepping, Swing, Tumbling and Filtration, combines the force of water and the rhythm of motion to cater to all kinds of washing needs. Depending on the type of cloth & dirt level, clothes are washed changing the motions. It also provides you less damaged, less tangled and cleaner clothes.
This LG washing machine comes with Inverter Direct Drive Technology in which the motor is directly attached to the drum without using a belt or pulley. Lesser mechanical parts ensureleast energy dissipation which enhances the washing performance, ensures minimal noise and vibration, more durability and energy saving. Inverter Control System generates fewer speed fluctuations and consumes the exact amount of electricity needed at every step. This not only saves you water and energy but also ensures optimum washing performance.
It has a Smart Diagnosis System in which you have to just dial smart diagnosis and wait for the telephone to tell you what to do or for a single visit by the service engineer with the solution. This removes the hassles of explaining your problem and saves cost & time.
The washing machine has features like Rinse Hold, Baby Care, Tub Clean and Pre Wash. The rinse hold cycle gives the option of an additional rinse cycle to release the rinse hold before entering the spin cycle. It prevents foul smell thereby maintaining the freshness of the clothes. With the baby care feature the temperature reached up to 95-degree celsius, all enzymes & bacteria are removed, also the gentle motor takes care of the quality of the clothes.Also, no detergent residue remains in the clothes. The Tub Clean function in the LG Steam Washer Dryer uses hot steam with high spin speed to sterilise every corner of the tub. The tub remains disinfected, & so do the clothes. LG Steam machine takes care of the clothes and also the health of its customers. In Pre Wash, the clothes are given a preliminary wash and dirty water is drained out to removes the toughest of the stains & dirt.
###PAGE###
IFB 6.5 kg Fully Automatic Front Load Washing Machine (Senorita Aqua VX – 6.5)
The IFB Fully Automatic Front Load Washing Machine is available online for Rs 29,400 and has a 6.5 kg washing capacity. It has a maximum Spin Speed of 1000 rpm with a power consumption of 2200 W. The washing machine has a dimension (H X W X D) of 59.8 x 87.5 x 50.6 cm, door diameter of 32cm and it weighs 66kgs. It has display features like 4 Digit Large Display, 7 Segment LED Display, Audio Visual Indication, Program Time and Progress Indication.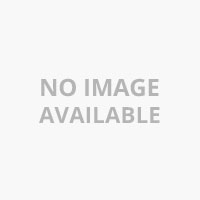 It comes with crescent moon shaped pattern on the drum to gently wash clothes without damaging them. The Foam Control System helps to clear excess foam, so that you get quality wash always. The IFB Senorita Aqua VX comes with a Laundry Add feature that lets you add missed out laundry even if the wash cycle has already started. Also, it lets you choose from 100 different wash programs based on your fabrics and washing requirements.
It has a Hygiene & Safety Programs in which you can Rid your washing machine of bacteria or fungus, scaling and bad odours with the Tub Clean feature. Keep it safe from rodent attacks with the protective rat mesh. With the Auto Imbalance System, this washing machine balances the load within the tub in case of uneven distribution.
This washing machine comes with a 3D Wash System with nozzles circulate the water in the drum at 360° to ensure deep penetration of detergent into clothes for deep cleaning and deep penetration of water into clothes for a complete rinse. It comes with a special built-in aqua filter that treats hard water efficiently, thus improving the quality of water. The result is better detergent action, lesser detergent consumption and better wash qualitywhile improving the life of the washing machine.
Panasonic 7 kg Fully Automatic Front Load Washing Machine (NA-107VC4W01)
The Panasonic Fully Automatic Front Load Washing Machine is available online for Rs 28,990 and has a 7 kg washing capacity. It has a maximum Spin Speed of 1000 rpm with a power consumption of 2100 W. The washing machine has a dimension (H X W X D) of 59.7 x 52.7 x 54.7 cm, and it weighs 72kgs.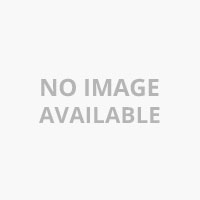 This front loading, fully automatic washer by Panasonic makes washing clothes a simple task. Its compact design lets you conveniently place the washer in your bathroom or utility area. Its Fuzzy Logic feature optimises washing conditions to give your clothes a customised wash. Also, the washer boasts 12 wash programs for you to choose from, depending upon the wash load and fabric type.
The washer's dual sensor technology senses the washing conditions to help you save water and energy. The Auto Load sensor detects the laundry load and customises the washing conditions accordingly. In case you've added extra detergent, the Foam Sensor reduces the foam by adding water for the best wash results. This washer's unique two-layer front door prevents injuries caused by the hot surface of the glass during high-temperature washing 60 to 90 degrees.
Electrolux 6 kg Fully Automatic Front Load Washing Machine (EF60ERWH)
Electrolux EF50ERWH washing machine is currently available for Rs 16,495 online. It is a Fully-automatic front-loading washing machine with 6 kg capacity and it comes with 2 years comprehensive warranty. This Electrolux Fully Automatic Front Loading Washing Machine address your laundry woes and helps your clothes wash and dry real quick. With a spin speed of 800 rpm, this machine helps your clothes dry faster. On the automatic hot wash, the inbuilt heater helps to heat the clothes to a higher temperature for deep cleaning.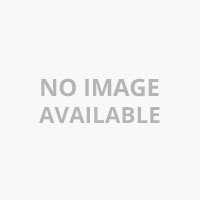 It has 'Fuzzy Logic' technology to help your washer sense your laundry load and select the best washing course. This washer also has an Anti-Foam Sensor that washes clothes efficiently, without leaving any detergent residue. The anti-foam sensor detects the foam and reduces it. Other convenient features are variable spin speed and temperature selection etc.
The Electrolux washing machine has Quick Wash 15 to wash your lightly-soiled clothes in just 15 minutes. The machine has a metal body with a door size of 300mm. The product measures 595 x 530 x 845 mm and weighs 54 kgs. Its Power Consumption is 2100 W and Power Requirement is 220 V, 50 Hz. The machine is eco-friendly and allows the user to set various variable spin speeds. Variable temperature can be set by the user on this machine. There is a facility to back up the memory. If you have a power cut while in the middle of a wash cycle, the inbuilt memory backup will allow the machine to carry on washing from when it was abruptly stopped.
Keeping in mind the features, it is really good value for money when you compare it to other similar sized machines in the same price range.