Microsoft Windows Phone platform brings several minimalistic user interface bearing applications through the Windows Phone Store
Here is a list of top five five productivity apps on Microsoft Windows Phone that have simple user interfaces and robust features.
Evernote
One of the most popular note taking, organization and management applications, Evernote has been available on the Windows Phone platform for a while.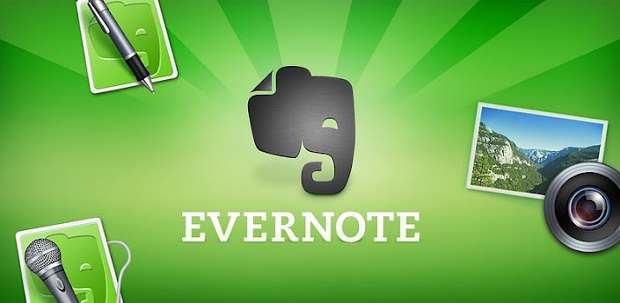 Recently Evernote was updated to version 3.0 with a slew of features starting with a re-designed homescreen that gives access to frequently used functions. Evernote offers Notebook stacks where the user can add several notes under it. Assign tags to each note so that you can easily see the similar documents that pan across different notebooks.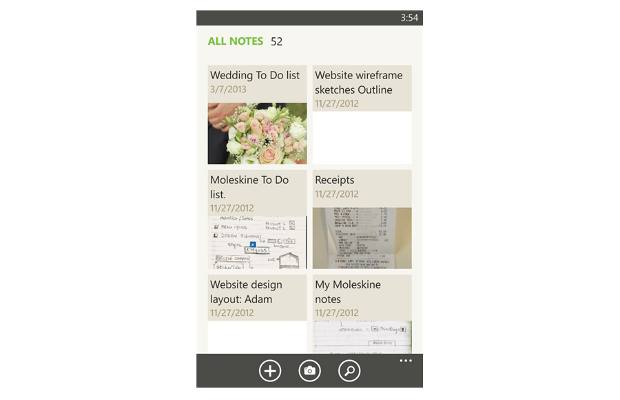 Also, the app now offers Document Search, which helps the user pull out notes with the respective word in the title and even in the body. Even the checkboxes are supported inside the boxes. Get Evernote app for your Windows Phone device for free from the Windows Phone store.
###PAGE###
Toolbox Plus
Do you need a separate tool for every small purpose, or would you prefer seventeen different tools combined in one single app?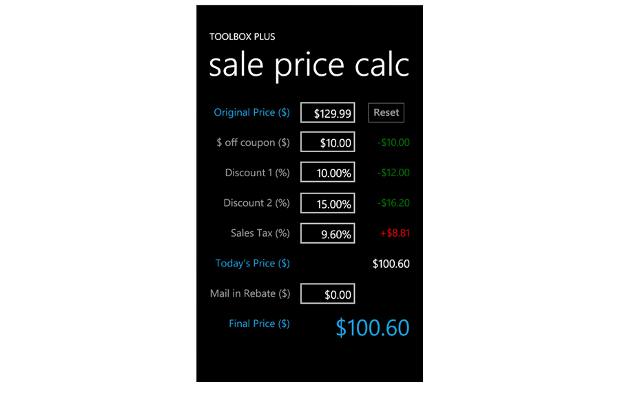 The Toolbox Plus Free version comes with advertisements but offers much more to make your life simpler. The Toolbox Plus packs a price calculator, date calculator, unit converter, easy tip calculator, world time, six events, Body Mass Index calculator, countdown time, to-do list with task priorities, shopping list, morse code generator, metronome and much more.
At times there are separate apps for each tool but you can access everything on one single app. Get the Toolbox Plus Free version from Windows Phone store.
CloudMagic
Looking for a specific thing across several data locations is certainly a task. With CloudMagic search tool that can fetch results from your email, cloud storage accounts and a number of similar services you can now search for a file from your Gmail, Dropbox, Office 365, Google services and other supported email accounts.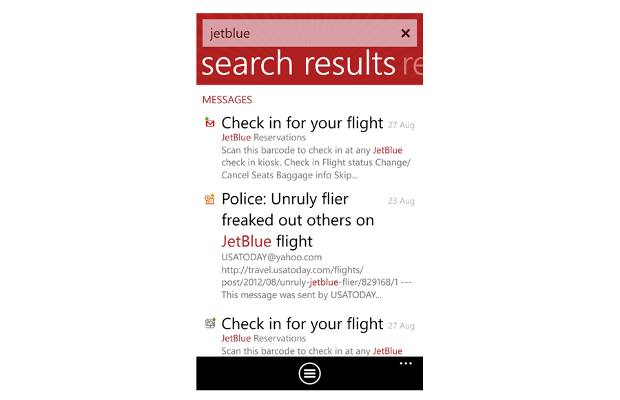 This is an essential service for those who use multiple accounts across services. Try out CloudMagic for Windows Phone store.
###PAGE###
Top Task List
Top Task List is meant for simple and intuitive task list management while one is constantly on the move. The minimalistic feature helps the user to focus on keeping the task list always ready for editing.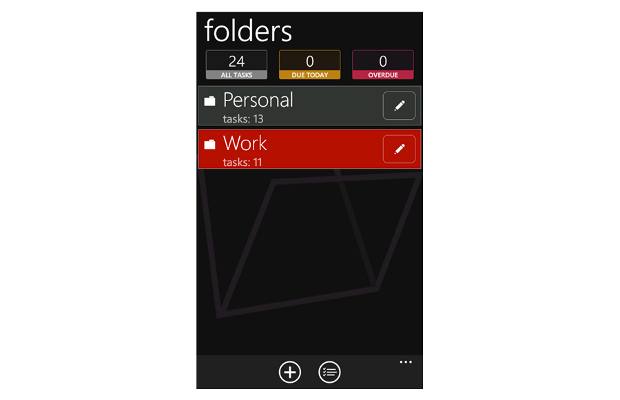 The part we loved best was the black coloured background though now users can categorize tasks using colours. After that, the most important tasks can be pinned to the start and later sub-tasks can be accessed in the app.
Multiple task editing is possible and users can also set reminders. On completing the tasks, simply shake the phone and the completed tasks automatically get removed. Top Task List is available for free from the Windows Phone store.
SkyDrive
Microsoft has worked closely with handset makers to ensure that most data on the phone memory can be pushed directly to its cloud computing based service for consumers – SkyDrive.
Acting as a cloud server based storage, SkyDrive helps consumers store photos, videos, documents and other files in a dedicated space enabled through the Microsoft account.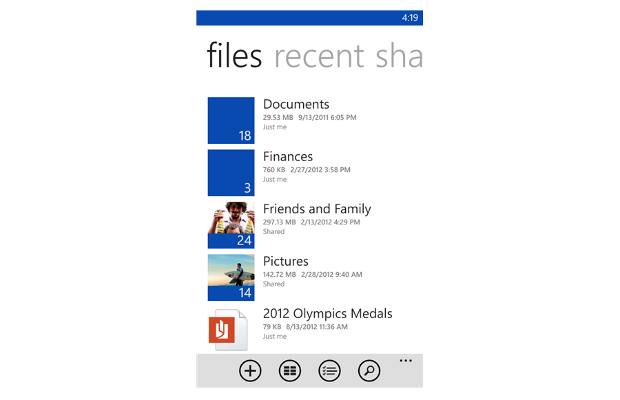 SkyDrive app offers a nice photo thumbnail browser to check and download photos from the account to the phone. It also offers the capability to share photos or videos through a link; or the link can be copy pasted into any message or email. The app also allows you to view documents and files as well as manage your folder. S
SkyDrive is the must have app on Windows Phone devices and can be downloaded from Windows Phone store.