Many folks who own a Windows Phone 8 device or a Windows Phone 7.5 would not have ventured into the Windows Phone Store. Not everyone is interested in mindless downloading of apps they will seldom use. Window Phone offers a cleaner and more linear user experience.
The Windows Phone Store may have relatively fewer applications, but there are several apps that offer beautiful colours and user interface. Out of several paid and free apps, we managed to choose five amazing and free applications for your Windows Phone device. For obvious reasons we are not adding Microsoft Office Mobile since it comes pre-loaded and other than that many search applications too come free. Here is out list of top five productivity apps for Windows Phone. Do note that some of the apps are not compatible with Windows Phone 7.5 Mango.
Tasks
Tasks app, with wonderful colours and user interface, is one of the best apps one can enjoy on the Windows Phone platform. Of course there is Evernote, but the simplicity of Tasks simply draws more attention to it. The Tasks app allows syncing notes with Exchange 2007, Office 365, and the upcoming paid version is expected to bring Outlook support. Put down your tasks and reminders in this simple app and it will also remind you of things if it is pinned to the start screen. Indeed, it does support Live Tiles.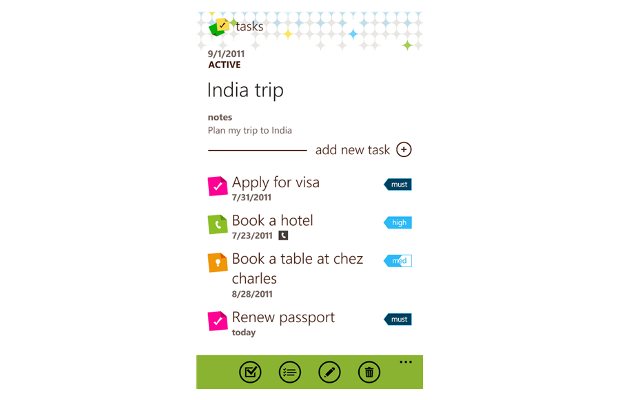 The app allows adding colours and icons for the different categories so that you can keep your notes organized. Apart from orientation support, the app offers light and dark themes, though there is a fluid interface. The only thing missing is the capability to add a custom category. Tasks is a great app to plan your work and organise your routine activities. Give it a shot from Windows Phone store.
###PAGE###
Scan
While you are at a bookshop or out shopping, getting more details about an interesting product may take a while. You can try out the Scan app that will let you scan QR codes and bar codes by simply holding the object in front of the rear camera. The scan app can read the UPC, EAN and ISBN bar codes to gather information about products. If your device doesn't have auto focus, you will have to hold the phone close to the barcode. There is also a forward facing light support to scan codes under low light environments – really helpful when you are in the corner of a library.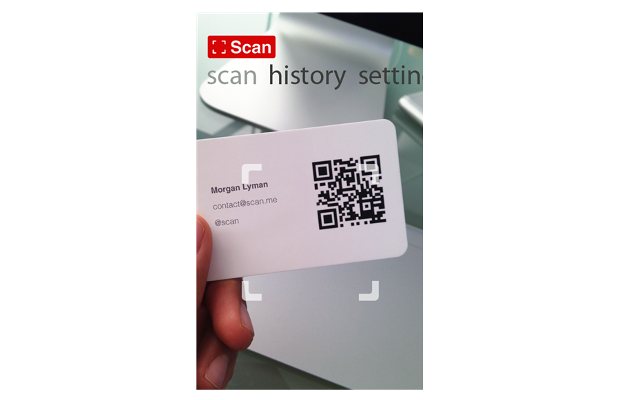 The app supports Scan.me account to sync the scanned codes across different mobile platforms and access the scan history easily. Check out the free Scan app from the Windows Phone store.
Skype
After much ado, the voice over IP service Skype finally released an official app for the Windows Phone platform, and continues adding features to it. Skype is a great platform to perform video chats or send instant messages to your contacts. The Skype app allows sending instant messages to a contact or a group. In fact, you can even perform Skype To Skype free calls with your contacts over WiFi and 3G. For devices with front facing cameras, Skype also allows video calls and ensures better quality if performed over WiFi network.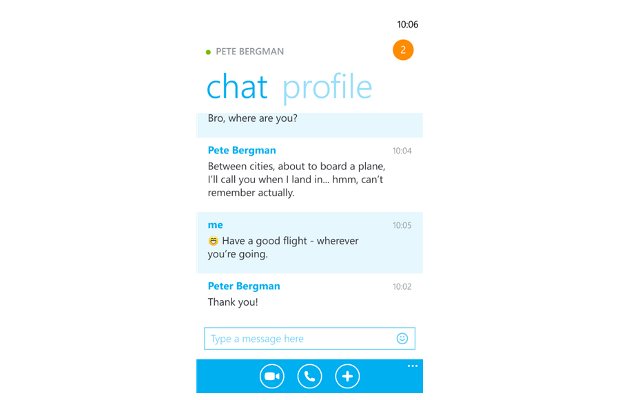 Since the Microsoft Live Messenger contacts are merged with it, this might be one of the must have apps to stay in touch with relatives, friends, and colleagues outside India. Skype works on Windows Phone 8 and can be downloaded for free from the Windows Phone store.
###PAGE###
SkyDrive
How amazing is it that the local content on your Windows Phone device can be directly uploaded to the cloud storage! Microsoft SkyDrive is a cloud storage that keeps photos, videos, documents and other files in a dedicated Microsoft Account space. The SkyDrive app offers a nice photo thumbnail browser to check and download photos from the account to the phone.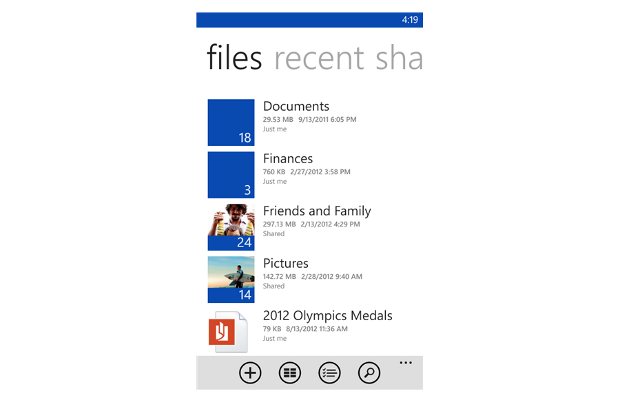 It also offers the capability to share photos or videos through a link or the link can be copied and then pasted into any message or email. The app also allows you to view documents and files as well as manage your folder. SkyDrive is the must have app on the Windows Phone device and can be downloaded from the Windows Phone store.
UC Browser
While Internet Explorer Mobile might be the native web browser, there is no harm in trying out a different third party mobile web browser. The popular folks at UC Browser have powered their version with HTML5, Download Manager and Full Screen view. The Speed Mode basically strips down the browser of other unwanted features and speeds up browsing.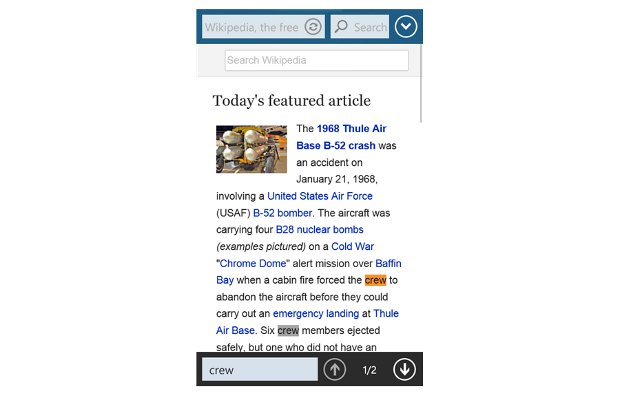 The downloaded music hubs can be synced directly with the Videos+Music hub. Try out UC Browser from the Windows Phone store.