Android is blessed with several messaging applications. Prominent among them are WhatsApp and BlackBerry Messenger which are widely known apps meant for instant messaging. However there are several messaging apps that are worth trying.
Setting up Status, sharing photos-videos and even sending voice messages – these are the most common features offered by these messaging apps. Only difference one can note is in some core functionality, user interface and speed. Do try out these messaging apps.
WeChat
WeChat is one of the heavily used instant messaging app. WeChat offers push to talk-like voice messaging feature which is also available in WhatsApp. To add new users, the app offers 'shake to find a user' to search for news users and add them. Just like WhatsApp, even WeChat supports Group Chat supporting large number of users. The Walkie Talkie mode meant for voice messaging supports in a group chat with up to 40 friends.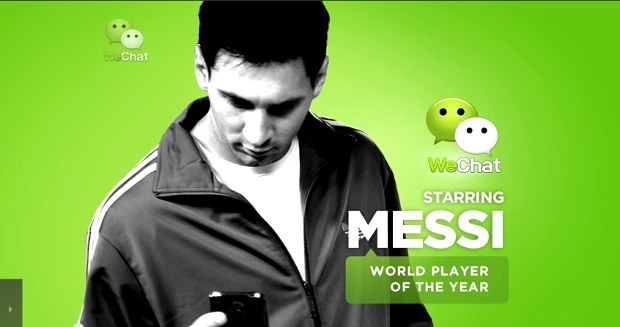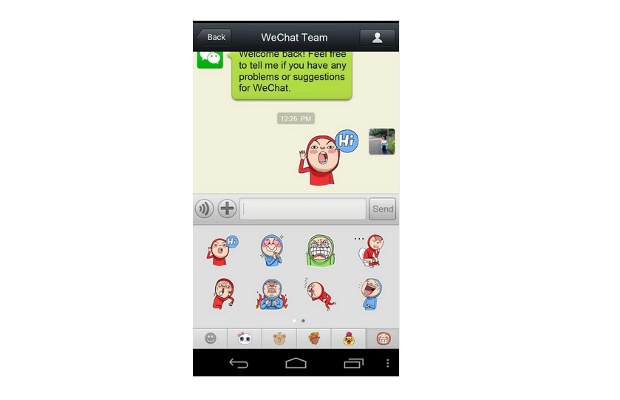 This messenger runs in the background and one has to really look for the logout option. While the app is running in background, the incoming messages alerts are offered by push notifications. WeChat offers several adorable Stickers – free and paid, as part of its emoticons catalogue. And to top everything, users can also perform video calls.
###PAGE###
Line
Line app is one of the most popular instant messengers that also supports desktop. Line app offers features like registration using mobile phone number and even linking the phonebook with social network accounts. Line offeres free international voice and video calls with other Line members and that too in high quality. There is a Timeline feature just like in WeChat, where user can post a status update or photo for other contacts to comment and like them.


The app offers Stickers featuring several mascot characters and the ones designed by/for (even Indian) celebrities. Line releases new free sticker packs every Tuesday. Line also offers other add-ons such as camera, game and other tools to be used with the Line app.
Viber
Viber app has recently been updated to version 4.0 with tons of new features, and most importantly, over 1000 new stickers from the Viber Sticker Market. This instant messenger has worked hard to add significant features such as Group Chat, which can now support up to 100 participants. Imagine the fun of hosting a Group Chat party and going crazy with friends.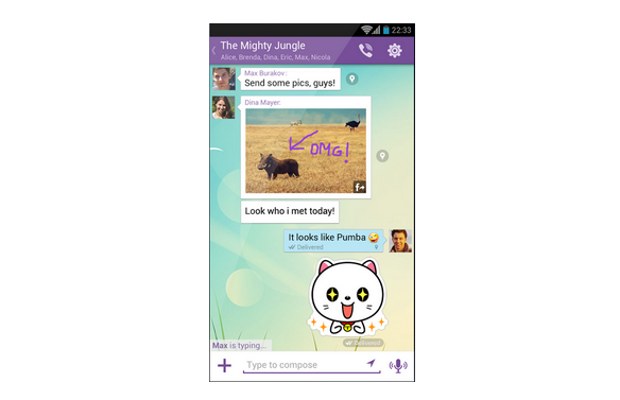 The Viber Sticker Market offers several free as well as paid sticker bundles for purchase and download. Even Viber promises high quality voice calls over cellular networks and even WiFi networks. Push notifications alert for the messages and incoming voice calls. This is yet another app with Desktop application support as well.
###PAGE###
Telegram
Telegram is the next generation instant messaging app that uses mobile's phone number for registration. This messaging app boasts big time on security of the messages. It has Secret Chat which features end-to-end encryption of messages. Not only that, all messages exchanged are saved in the unlimited cloud storage for the messages. Users can set the app to self destruct the messages with end-to-end encryption in order to avoid being snooped at.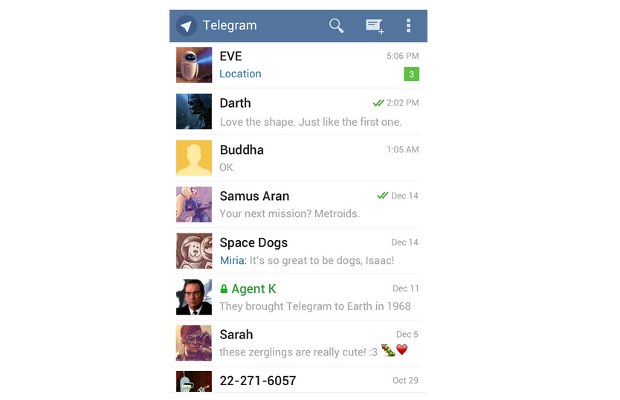 This app boasts of being fastest, offers great security and also supports Group Chat with up to 100 members for sharing videos and photos. The app pushes no ads and has no plans to put any sort of subscription fees. Lately, the app has also added Document Sharing as one of the features for its members. It also offers push notification alerts.
Hike
Hike is a very neat and rich looking messaging app that offers instant messaging and free SMS support with a promise of 128-bit SSL encryption. Do note that this encryption is applicable only when the messenger is connected over WiFi network.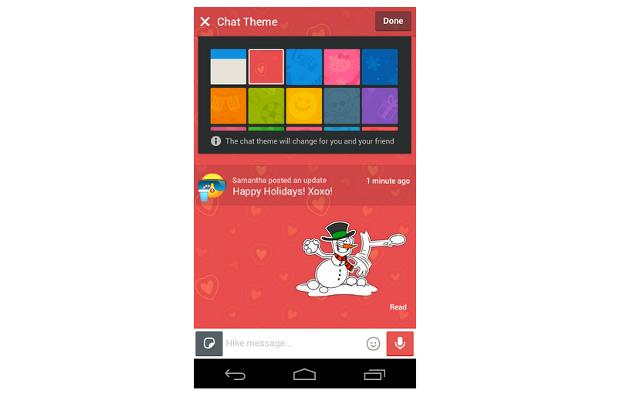 Hike is a unique app that offers free Hike to non-Hike SMS messages – That means you can send limited SMS for free to other mobile phone owners who may not have Hike installed. These free SMSes can be sent to India. Share photos and videos with friends by engaging into a group chat. The HIke users do not have to go through a headache of choosing a username.