If you are looking forward to enjoying videos on your mobile phone you would be needing media players to run them. Here are the top 5 media players for Android devices.


All these application are available free of cost from the Play Store and there are no charges associated with the usage of these applications as well.
Real Player
Real Player from Real Networks is one of the most popular and feature rich media players available as of today. It offers media playback for audio files, video, images and even network streaming all rolled in to one.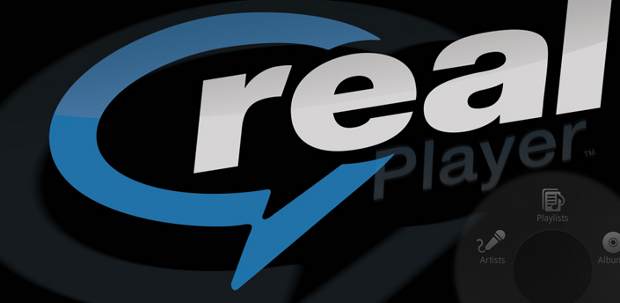 Real Player is the best way to search, discover and play online and on-device videos on your Android device. The application supports nine languages and popular features include online video search, an intuitive user interface, widgets, equalizer, lastFM scrobbling, metadata editing and optimized graphics for high-res devices as well.
The player lets users control their media even while the device is locked and the app supports media control keys in accessories as well. Users can select and save custom equalizers as well as use cross fading between music files for seamless enjoyment.
###PAGE###
VLC Media Player – Beta
Currently, Google Play Store offers several video playback apps that are standalone or dependent on certain codec packages for playback but VLC player application comes with integrated support for codecs. It thereby provides better video playback than most video players without the need for downloading codecs for different video formats.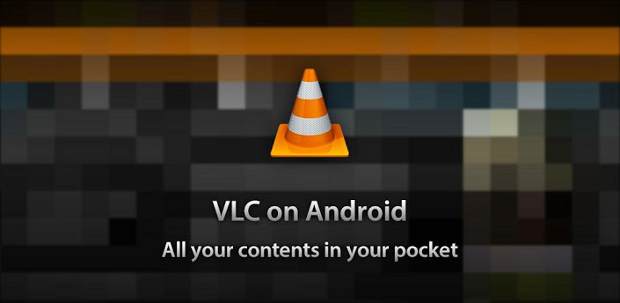 Along with that VLC player also supports hardware acceleration as well and is very light on system resources, thus enabling faster playback.
VLC player application supports Android devices running version 2.1 up till Android 4.0, and it runs on most device hardware. This app is in beta phase and might have a few bugs.
QQ Player
QQ player is the prefect tool when it comes to video playback on Android. The QQ player supports all popular audio/video formats without any conversion so all you need to do is get the video on you device and just play it. Its smart core technology automatically detects formats and optimizes playback and result in better quality videos.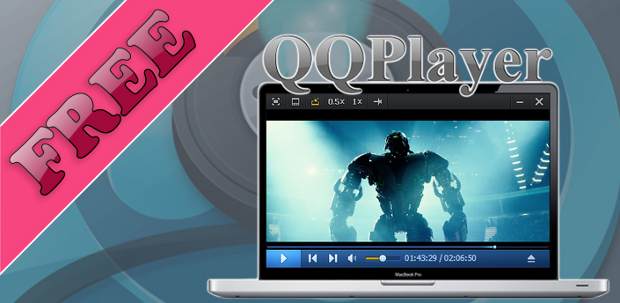 The QQ Player also supports swipe gestures for easy media playback control. The Player also supports private playlist: the user can save his favorite playlist and protect it from other users if need be and enjoy his favorite media all at once.
By default, the QQ Player supports all the popular video formats in the market, including AVI, FLV, MP4, 3GP, MKV and MOV. In addition, QQ Player also supports SRT, SMI plug-in subtitle and MKV embedded subtitle, as well as multiple audio tracks switching.
###PAGE###
Dice Player
Dice Player for Android comes in as an all round media player alternative for users that offers a powerhouse of compatibility for applications. It also offers the ability to play content from storage in your local network or from an external USB storage device as well. The application with its integrated codecs runs most media file formats easily.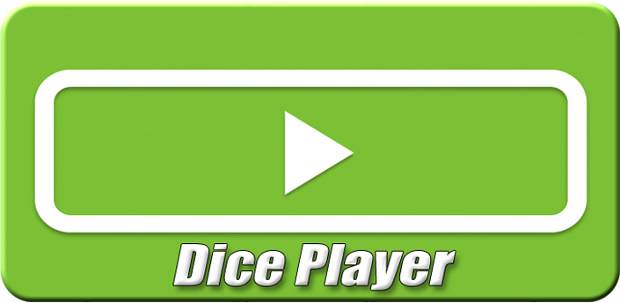 To offer more exciting usage the application allows for pop out playback as well. This way users can watch their favorite video while working on a document, or while checking out and email as well. It is especially useful for users having a 5 inch or bigger screen device.
The application works on all devices based on Android Ice Cream Sandwich version 2.2 and above. It comes with a pro version as well so users can check the free app and if they like they can get the pro version. Interested users can visit Google Play Store and get the application for their device.
Winamp
As one of the most popular music players on Windows it is also enjoyable on Android. To surprise many, the Winamp music player supports iTunes library import.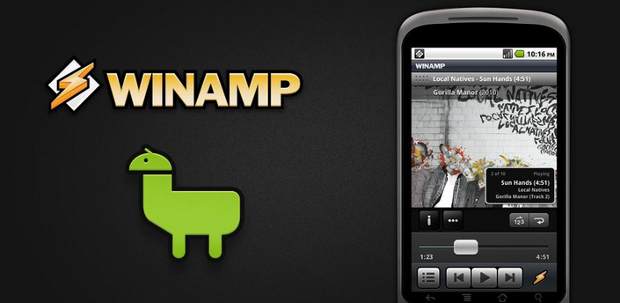 By default, Winamp is capable of playing a large variety of music files. For internet radio enthusiasts, there is a SHOUT cast feature for different online music stations. The developers offer a few luxurious features such as in-app purchases.
Lyrics, Album Washer and Pro bundle are three different in-app purchases offered just in case you want to enjoy all features and use it with your desktop client. The Winamp Pro bundle unlocks a 10 band equalizer, gapless playback, and most importantly, it removes ads. This music player also comes with two nice widgets that can be stamped on the home screen to control music.