Most Android smartphones come with basic File Manager for the different files. There is much more one can do than merely manage files on the phone. Apart from the frequently used files, a File Manager can also help rename, move and get rid of the unwanted files.


File managers should offer nice user interface, archiving, and support to connect with cloud storage services. Not all of the file management apps support all these features but some of them do this smoothly. Check out this list of five free file management apps for your Android devices.
ES File Manager
It is one of the best file managers for Android devices. ES File Manager also allows application management and also archive. ES File Explorer provides file management sharing features over different data network protocols – Edge, 3G, 4G LTE and even WiFi. ES File Explorer also lets you install, uninstall, backup and create shortcuts for applications.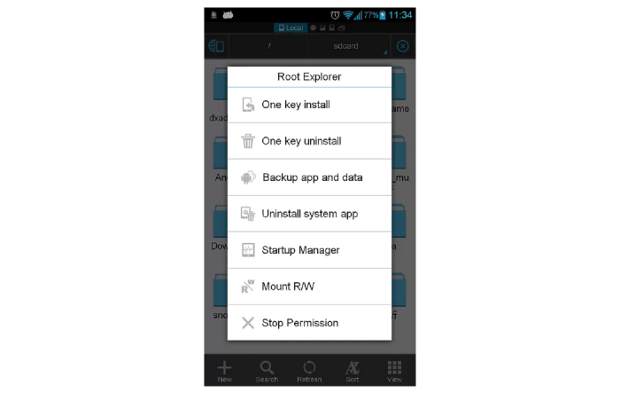 The app also offers tools that can be used to for archiving. ES File Explorer lets users access the phone from the desktop and extends support for cloud storage services – Google Drive, Dropbox, Skydrive, Box.net, Sugarsync, Ubuntu One, Amazon S3 and Yandex. With support for over 31 languages it can be used on almost all Android versions.
This app can also be used to transfer files over FTP protocol and used as WebDAV client. Smartphones with root access can use this app for changing files in the file system.
###PAGE###
Astro File Manager
The Astro File Explorer can easily be touted as a desktop file explorer equivalent. This app has several functions inside which make it a smart file manager. It offers a built-in image viewer to open images, PDFs and even text files. For the file management, one can move several files at the same time or delete them. Backup of data as well as the apps can be taken so that one can save up on time of installing and setting up any app for usage.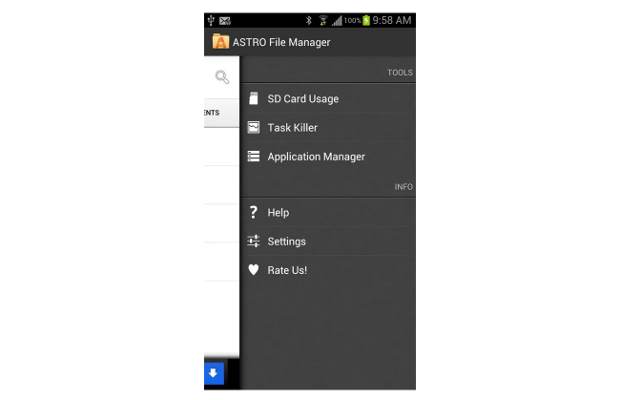 The best part of this app is that Astro can take out data from zipped files and can also create an archive for them. Users can enjoy a Picture Gallery to view images that are stored and use the Image Viewer to rotate photos. The app also offers support for Google Drive, Sky Drive and even Dropbox to download documents from there. The developers have also packed a Task Killer in this app.
X-plore File Manager
Several mobile geeks will totally dig the tree-like in dual-panel style. Even this app can be used as an FTP, FTPS or SMB file client for quickly transfer the files and folders. The app also packs a built-in viewer for photos, audio, videos and text files. You can select multiple files at the same time and move, delete or copy them to another location.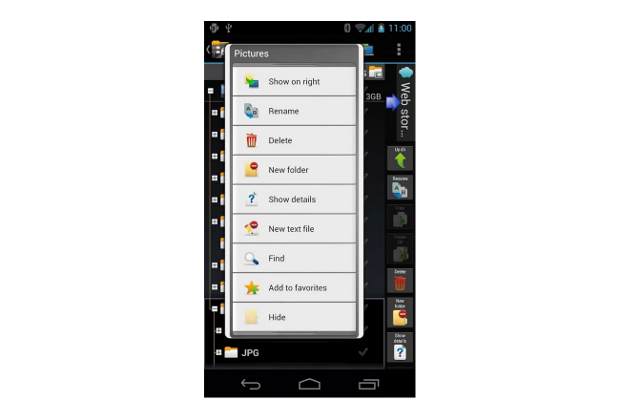 Interestingly, it offers Hex View support, which matters for most advanced users. Apart from that, the app features support for cloud storage services such as Google Drive, Dropbox, SugarSync, Box.net, SkyDrive, and Yandex. The most basic service – archiving is also offered in this app. This multi-function app may not have a great user interface but is full of features meant for the enthusiasts.
###PAGE###
File Commander
This has the most basic user interface. Though it appears bare bones, it does pack all the necessary features such as accessing files from cloud storage. This no non-sense file manager allows moving, copying, pasting, renaming and deleting the files as well as folders on the phone.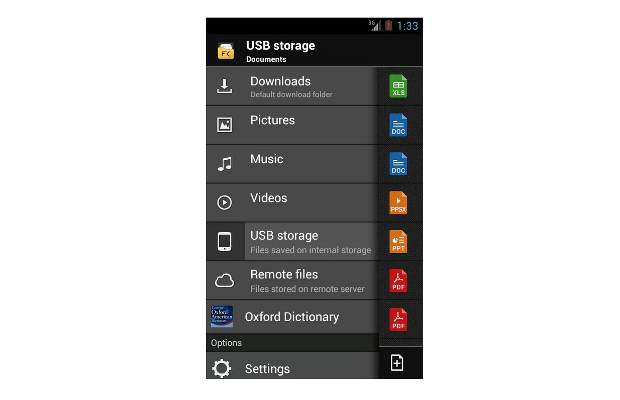 File Commander can gain share and upload files with the cloud services such as Google Drive, DropBox, Box and SugarSync. So if you have your account in any of the services, then authenticate this app for hassle-free transfer of files.
AirDroid
AirDroid is a rare file manager that not only allows managing files locally but also wirelessly. AirDroid allows connecting to computer using IP address connections. Thereby one easily transfer files from the Android device to the computer. This task is as easy as drag and drop action to transfer files between devices. The app also allows taking a backup of applications and also batch processing. AirDroid also allows taking a screenshot, or even record a screencast of your mobile's screen.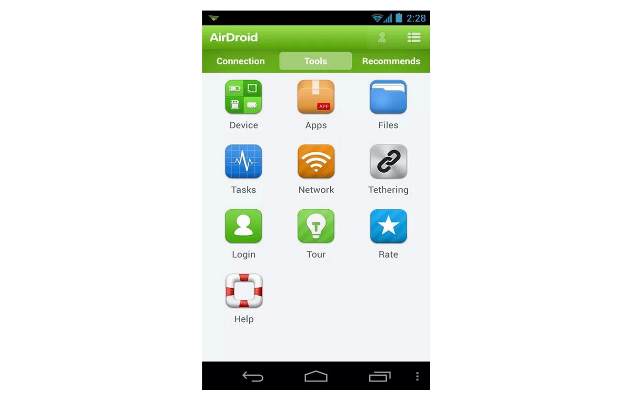 AirDroid can also manage your entire Android device, from binary files to plain text. In case of loss of the device, this app also enables remote data wipe from the device. Apart from that, users can control the device from the mobile web browser, and can even send text messages, instant messages and more.