Top 5 free blogging apps for Android smartphones
By: Samir Makwana, The Mobile Indian, Mumbai

Last updated : Friday, August 16, 2013 - 05:30
Get started on your own blog and write from anywhere, anytime using these amazing mobile blogging apps.
Blogging platforms have triggered sharing experiences, including thoughts, views and fiction over the last decade. Users now wish to keep their personal journals updated every day. While smartphones are getting powerful, there are a number of apps that enable blogging even from relatively smaller mobile platforms.

We picked up some of the best and most heavily used blogging platform apps for anyone who wishes to start a blog and keep it updated regularly.

Check out our list of five free blogging apps for Android.

Wordpress

It is meant for serious bloggers who don't mind writing lengthy blog posts. This sleek app offers a slide-in menu for the user to play around with the blog. The Dashboard menu includes creating-editing blog posts, responding to comments, adding quick video-photos, and managing different pages. Not only that, users can also indulge in the blog's visitor statistics.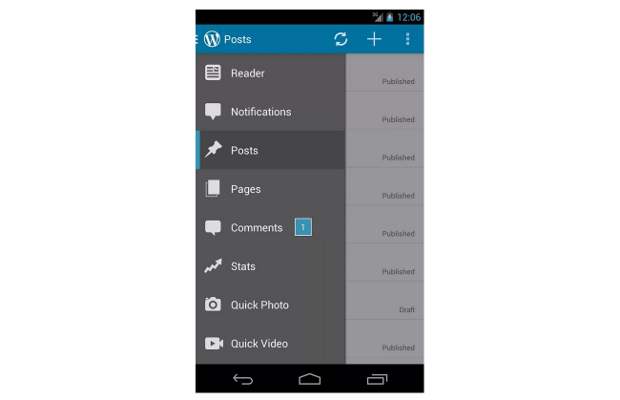 Users can follow other blogs through the Reader option that customizes blogs to an easily readable format.