Blogging platforms have triggered sharing experiences, including thoughts, views and fiction over the last decade. Users now wish to keep their personal journals updated every day. While smartphones are getting powerful, there are a number of apps that enable blogging even from relatively smaller mobile platforms.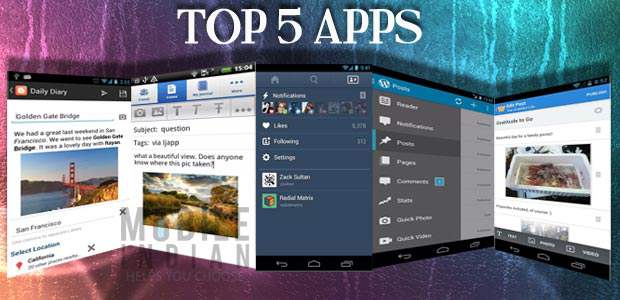 We picked up some of the best and most heavily used blogging platform apps for anyone who wishes to start a blog and keep it updated regularly.
Check out our list of five free blogging apps for Android.
WordPress
It is meant for serious bloggers who don't mind writing lengthy blog posts. This sleek app offers a slide-in menu for the user to play around with the blog. The Dashboard menu includes creating-editing blog posts, responding to comments, adding quick video-photos, and managing different pages. Not only that, users can also indulge in the blog's visitor statistics.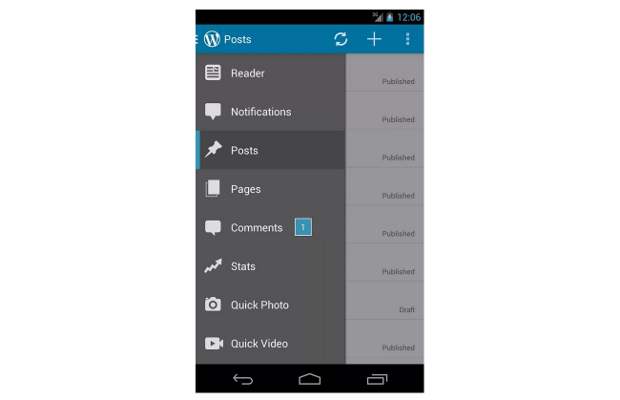 Users can follow other blogs through the Reader option that customizes blogs to an easily readable format.
###PAGE###
Blogger
Google's own Blogger service has an app meant for users accustomed with the blogging platform. Users get to compose a post and even save it as a draft to be accessed later. The Dashboard gives an access to the list of posts already published and saved.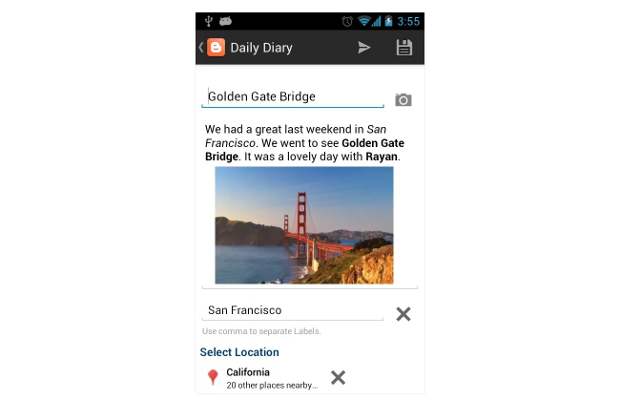 Existing posts can also be edited and multiple accounts as well as blogs can be managed through a single app. One can easily add pictures, labels and even location to blog posts.
Tumblr
This is a quick blogging platform that allows smooth and faster publishing of blog posts with minimal effort. Unlike WordPress and Blogger, the Tumblr app offers an easy to use interface for quickly publishing text, images, video links and quotes. Also re-blogging a tumblr post is just a button away. The Dashboard allows saving drafts, queuing posts for publishing, customizing Tweets and more.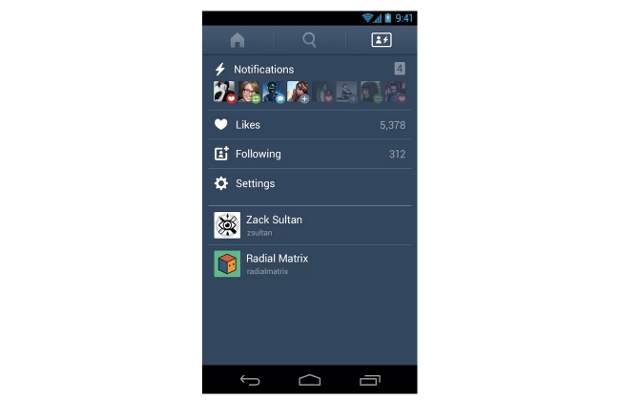 Multiple Tumblr blogs can be managed easily and it also allows connecting to the users that are in the phone's Contacts List.
###PAGE###
Weebly
Weebly is a fast growing service that allows easy creation of a great looking website or blog. The app allows the user to create a new blog and even choose the theme for the layout. While composing blog posts on the go, users can easily engage in text editing and adding photos to the posts. The app also allows push notifications for comments received on blog posts.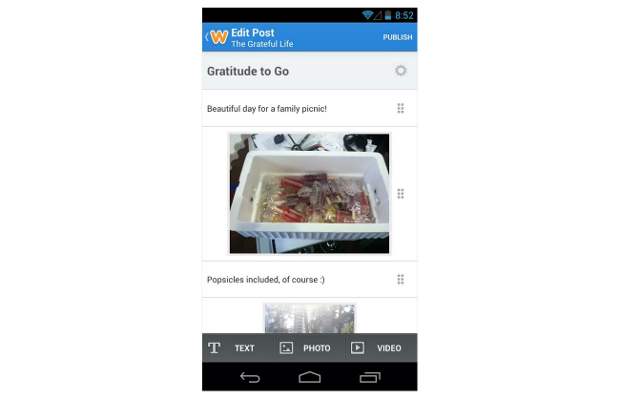 The blog posts can be shared on Facebook and Twitter. Not only that, the app also gives statistics of visitors in a variety of views for the user to analyze that data.
LiveJournal
As one of the early platforms, LiveJournal's official app also exists in the Google Play Store . Though it is a free blogging platform, the app does not do enough justice to service users. This is strictly meant for those folks who like to maintain a journal, which is a bit different from a typical blog.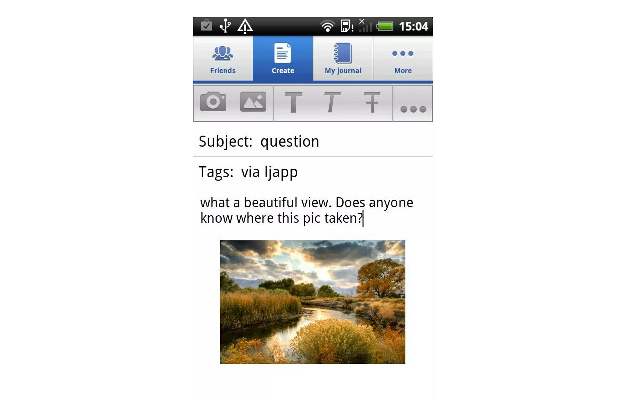 The app allows users and communities to read journals. Posting entries, photos and writing comments is a breeze. Users can save the entries as drafts and publish them later. The app's user interface looks pretty dated and desperately needs a facelift.