Healthy body does result in better productivity and peaceful relationships with other. One may not always have the time and money to join a gym just to leave it after three-four months. Start running and get fitter naturally and strategically.
Of course, with every run you do, even if it is a short one, always keep a log of the activity. This can be done using the free and simple appearing apps from the Google Play Store. Most apps allow tracking pace, distance and area covered. So pull up your socks, put on your runnings shoes and get healthy.
My Tracks
Google has offered a simple yet very impressive app for the running beginners. This app records the path, speed, distance and elevation using the GPS as well as accelerometer while the user is running or brisk walking.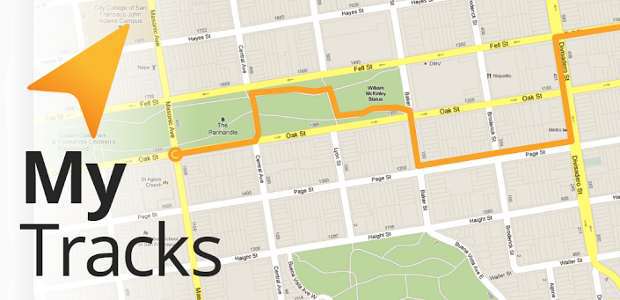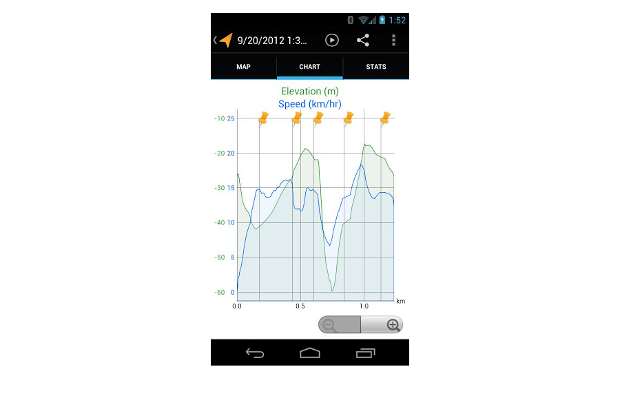 The app allows storing the running session data with the Google Maps, Google Drive, and even Google Spreadsheets. This app makes the best of the GPS sensor on the smartphone to record the speed and distance data for your run. Alternatively, it can also help save the run data to external storage. This app is available from the Google Play Store.
###PAGE###
C25k – 5k Trainer
For beginners who wish to get fit and in shape by running should certainly get this free app. Put on your running shoes and become fit from being a couch potato. This is an eight week program that will help you every day to increase your running stamina, endurance and power. The app offers audio alerts to the user while one can simply continue listening to the music.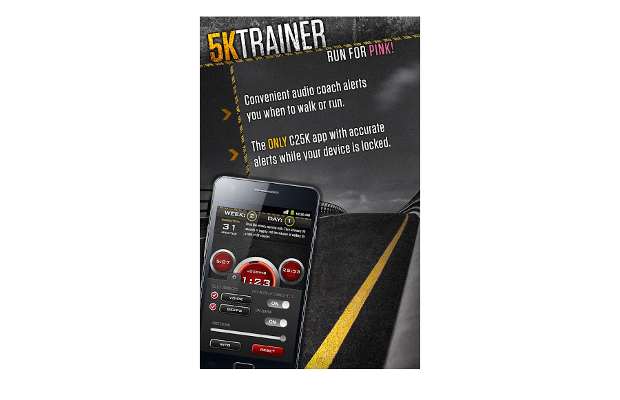 These alert cues are for the user to basically make changes in the running for safety as well as progressive boost. The app logs your run performance along with distance, page and even map area with Nike+ GPS. You don't have to run everyday but only three times a week. Get this free trainer app from Google Play Store and do something you may have never done.
Endomondo Sports Tracker
Endomondo is a popular multi-platform app to track and maintain the record of your runs. Once registered, the user is connected to a large community of amateur as well as experienced health conscious users. Exchange tips regardings and tweak your form. Follow the safety guidelines to prevent injuries and get inside information on the suitable gear to purchase.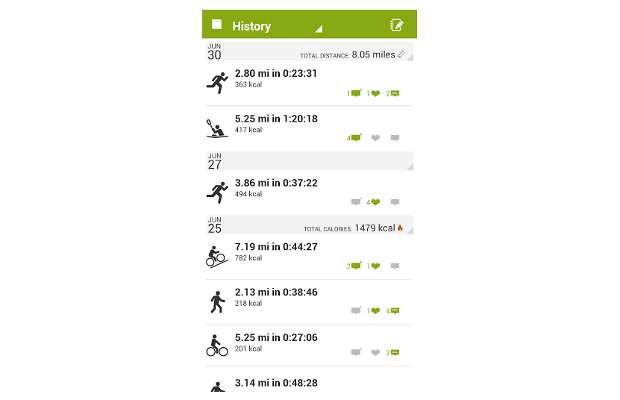 User gets a personal dashboard showing all the performance data where one can analyse the progress patterns. Social sharing capabilities of the helps one to motivate friends in the staying fit and go for a run. Endomondo Sporst Tracker free version is available in the Google Play Store.
###PAGE###
Runkeeper
When it comes to GPS, timing, and activity recording apps, Runkeeper remains the undisputed champion for most gadget-savvy runners. Runkeeper offers a sleek, intuitive user interface that allows runners to map routes in progress. The runners can also track current and average paces, distance logged, and compare previous records with a quick-view.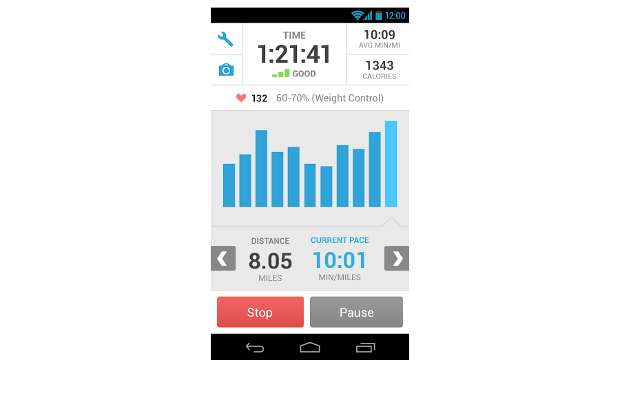 The app also shows the approximate amount of calories burnt. Log your goals in terms of distance, speed, total miles, or weight loss to start tracking them throughout the progress. Users can always add other contacts as well as friends to join in the running and keep you motivated. You can also share your data with your friends over social networks.
Nike+
Nike+ (Plus) app can be used with accessories such as compatible Nike Shoes and Headbands. The app is guided by piezoelectric shoe sensors to act as the pedometer, measure distance, and get speed information. The app also offers records of the previous runs and the data is recorded using the phone's GPS and accelerometer. With this app users can view the figures about the time, distance, and pace for the various activities. Even goals can be on the App's main page and then accumulate more data for analysis later.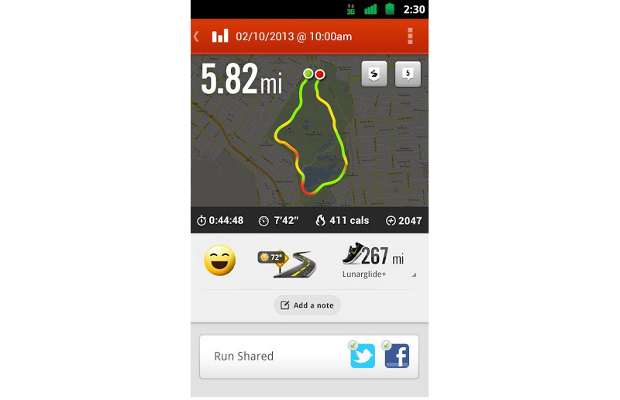 Users can share their run data over social networks and also lets the user track their friend's activities as well as progress. Unfortunately, this app is not supported on Sony Mobile and LG smartphones. Get the Nike+ App from the Google Play store.