Changing smartphones is very easy and has become a norm. The only complicated task is transferring one's contacts. To do this, the addressbook has to be synced successfully between devices. Imagine the state of a person who has dual SIMs and is present on multiple social networks.
The native People app on android, which is the addressbook, does the job, but there are several other third party apps that do it better. For instance, merging and removing duplicate contacts becomes quite easy. Also, organizing and managing groups becomes a job you only occasionally have to do. Try out some of these nifty apps to manage your contacts between devices on android.
Contacts+
This is one of the must have contacts apps for those who need to sync contacts of multiple accounts, SIM cards and social networks on one phone. With an amazing layout design Contacts + is the de facto app among power users for simple contact views and management. The app can be used to make groups of contacts and set favorites for quick access.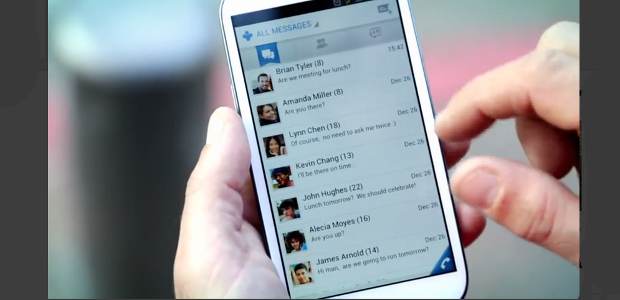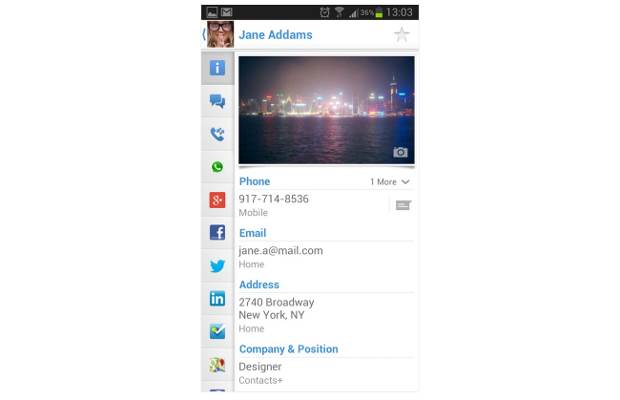 This smart app incorporates loads of automations that ease the user's workload: such as syncing pictures from social networks. Contacts from several apps and social networks are organized beautifully in once place. Syncing birthdays from Facebook and even birthday reminders is easy. Apart from themes, Contacts + offers quick call, speed dial and other features.
###PAGE###
GO Contacts EX
There are several versions of GO Contacts but EX version is the one we would recommend. GO Contacts EX is basically the Contacts and Dialer replacement for most entry level to budget level devices.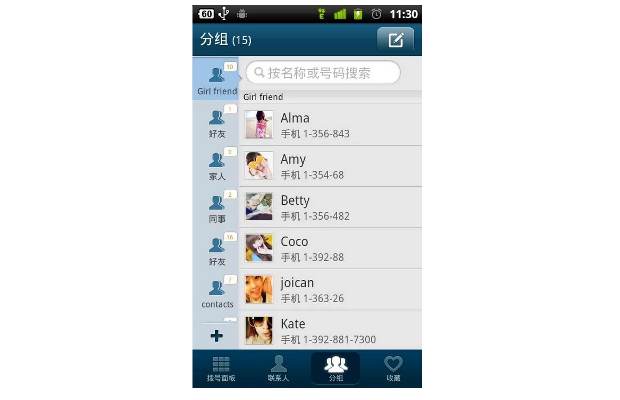 This app supports several skins and themes along with a few nifty functionalities to keep users happy. The quick drag and drop function for merging duplicates or adding contacts to groups saves quite a lot of time. Batch SMS and speed dial are among the common features, and appear in several other apps too. GO Contacts EX has a quick finder box on the top acting as the search box. The app allows taking a backup of the contacts and restoring previous backups.
DW Contacts
This basic looking contacts app offers a toolset of essential features. It has the usual way of linking contacts and showcasing them as a grid of images. The app offers call statistics along with the capability to block incoming calls by defining the date and time. The contacts view is quite customizable and one can quickly jump between contacts by clicking the first letter.


It offers easy contact editing and management, along with the capability to set custom ringtones for specific contacts. The events tab shows anniversaries and birthdays. You can create groups and sub-groups for micro-management of contacts and for sending specific messages/notices. The app offers widget support and several other nifty integrations to help the user organize contacts.
###PAGE###
PixelPhone
By default, the app arranges contacts in alphabetical groups with an option to choose Last name first or First name first. It is possible to browse through contacts using the alphabetical scrollbar. You can add select contacts to favorites for quick access and also create groups, which are easy to browse.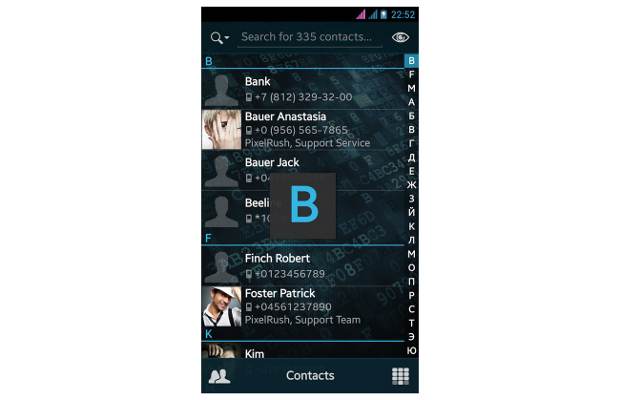 The contacts also support adding photos and one can make use of gestures to make a call. The contact appears as a Contact Card with a high quality image and a switch to check the information and call history. This app also offers call history listing and the capability to block unwanted calls.
RocketDial Dialer & Contacts
Apart from contacts, this app also changes the dialer to be closely integrated with the contacts. It offers great account management for those who have multiple user accounts and find it difficult to deal with duplicate contacts. Advanced Batch mode allows sending a message, assigning ringtones or sending an email directly to a bunch of contacts.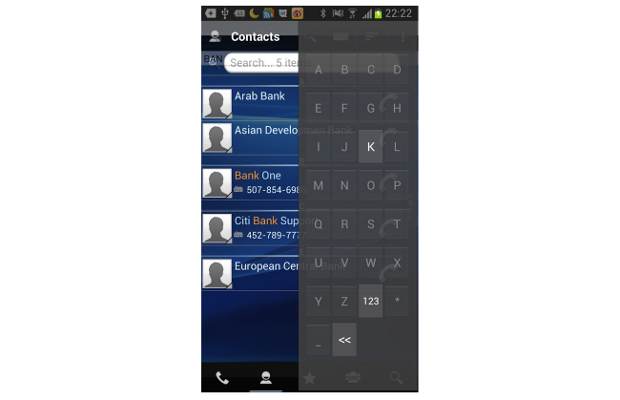 Of course, along comes great group management to keep personal and professional contacts separate. The app offers the capability to get reminders about birthdays and anniversaries all in one place and with an easy sort mechanism. Themes and high quality images along with slick interfaces make this app worth trying.