Mobile application stores are flooded with several apps and games meant for entertainment. Meanwhile, there are apps for public utilities-services with information about different services such as transport, passport, mobile recharge, or even about the traffic situation.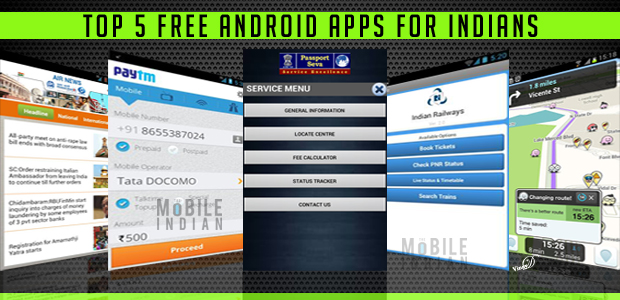 At this moment, the appropriate infrastructure to provide all this information in one single app is being planned. Meanwhile, there are certain apps which can help people in India in their day to day life, occasionally and most importantly – help those who are uneducated or not well-versed with the process.
Check out these five applications meant for Indian consumers.
IRCTC
While the official railway ticket booking app is still under works, you can manage to use the one developed by a third party developer. The IRCTC App Developed by BRS lets users search for trains, check out the train time-table and even book a ticket using the official IRCTC account login. The app offers ample options to check for different trains and seat availability.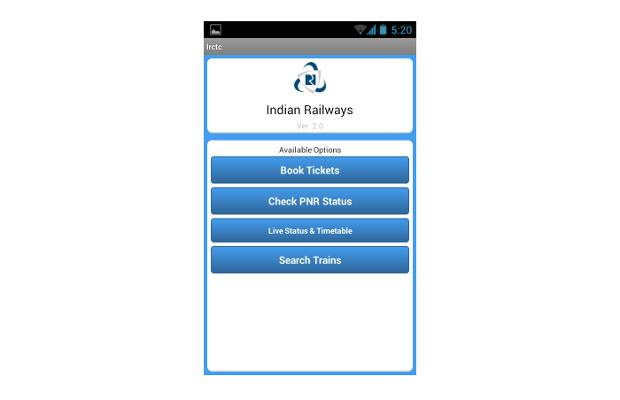 The only thing missing is a decently spaced interface for in most sections, the options look cramped. We reviewed this IRCTC Mobile App and found out that it is just works.
###PAGE###
Waze Social GPS
Waze offers free travel directions and alerts in audio and visuals, based on information already in the database as well as information fed by other users. One can enjoy street level navigation and big buttons that can be easily used while driving. The data is offered in day and night modes. But one thing that makes Waze truly outstanding is the social connect it offers users.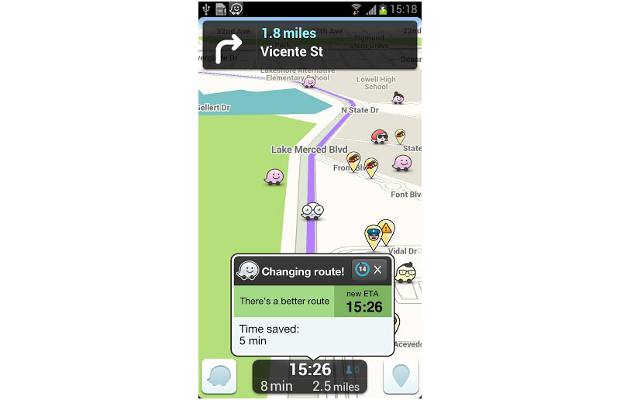 Waze utilizes inputs from local users. A Waze user can upload information about a traffic jam or about an accident that has caused a jam on a particular route and the application will make the information available to other users opting for that route. The application works on both low and high end devices. Users require an active GPRS connection to use the application as maps are loaded on the go.
AIR News
Getting the national public service broadcaster and information disseminator on the smartphone is nothing less than a dream. Not all smartphones come with FM radios included and it is important to stay updated with the happenings of the country and also the world. Prasar Bharati brings news stories from the AIR News Network in India.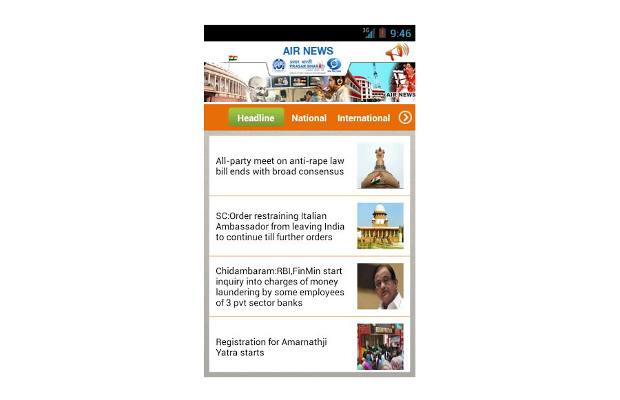 Stay updated with the important pressing matters of the country and also with regional updates. The app offers the news in audio format, which can be streamed online. Not only that, users can also listen to news-based programs through audio feeds.
###PAGE###
mPassport Seva
The Ministry of External Affairs, India, has offered the new mPassport Seva app for the Android platform. This app aims at providing maximum possible information about the passport process, status and tracking. The best thing about this app is that it helps find the nearest Passport Centre where one can go for inquiry or submission of passport applications. Since the rules have been changed, the app also offers a Fee Calculator that gives a breakup of the amount payable by the passport applicant for new passports, passport re-issue or passport correction. Users can track their passport file status or RTI status, if filed.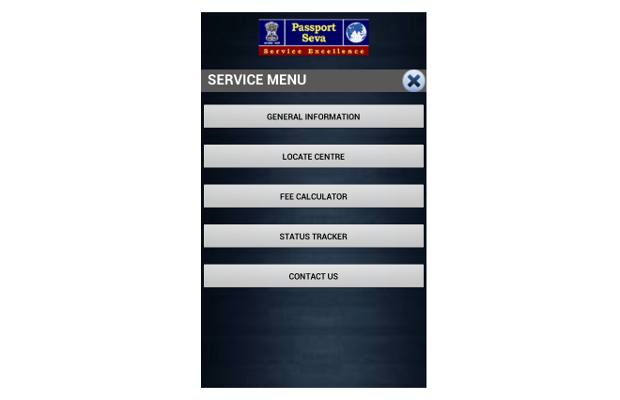 At this moment, this app is not available in the Google Play Store but you can feed in the following URL in your mobile web browser to download the installation file -http://passportindia.gov.in/AppOnlineProject/user/androidAppDownload. You can follow this How To Guide for installing third party apps on your Android smartphone.
PayTm
While a majority of Indian mobile subscribers are still on pre-paid, getting a mobile recharge is a regular activity. Paytm is one amazing service that offers recharge for pre-paid, data cards and DTH for all cellular service providers in India. Not only that, you can also pay your post paid account bill and DTH bill for all DTH service providers. You can pay either using your debit cards, credit cards, or through Netbanking, which need to be configured just once. The interesting thing is that with every recharge, the user gets to choose different discount coupons available for a variety of online shopping avenues.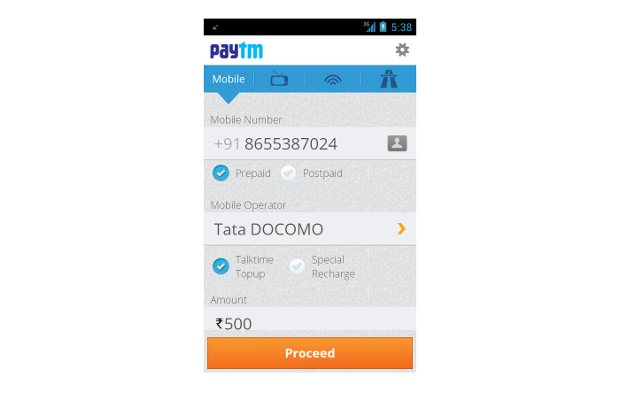 So while you add more talktime to your mobile number, you also get to save a couple of bucks while purchasing something online. Use Paytm to recharge anyone's phone or pay your bill from anywhere. We recently reviewed Paytm and found it extremely useful and spiffy for routine usage.