Apple is set to release the iOS 7.0 software update today and millions would be fetching it from Apple servers. While those pipes are clogged, try out some of the new free addictive games on your iOS based devices. These games offer simple and easy game play to enjoy playing them for long. However, as one progresses in the game, the game gets slightly tougher.
Puzzle based casual games are good way to kill some time and take your mind off for a while. Try out these five free games for the iOS based iPhone, iPod touch and iPad tablets.
Candy Crush Saga
Like the name says, this puzzle game involves candies taking you on a delicious adventure. Basically you are supposed to stack the similar candies to earn as many points as you can. It will remind you of Bejeweled but with a totally yummy take. The game is easy to play but gets difficult if you work on to master it.


Candy Crush Saga offers over 100 different levels packed with amazing graphics. There are boosters and charms that will help you pace through difficult levels. Users get to unlock different items by winning more points and compare them with friends over Leaderboards. Visit Apple App Store to download this game.
###PAGE###
Where's My Water 2
It has hardly been couple of days and Disney's new game – Where's My Water? 2 – has rocketed to the top of the charts. This sequel features the alligators – Swampy, Allie and Cranky. This physics based puzzle game requires the player to channel the water safely to either of the characters.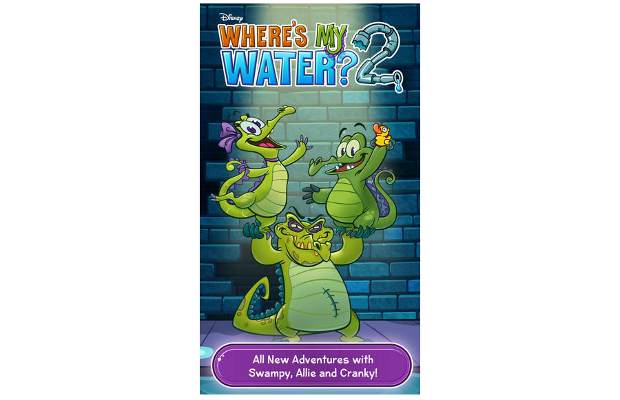 With a revamped Gator verse, the game offers over 100 levels with a new Challenge mode to play a level in more than one interesting ways. The gameplay mechanics are styled as per each character. It is available from Apple App Store.
Subway Surfers
Subway Surfers is yet another addictive endless running style game. The protagonist is supposed to collect as many coins, goodies and boosters to jump over the obstacles on Subway tracks. Dash and Dodge are the only two actions that will help one survive. Packed with amazing graphics and colours, the Subway Surfers include three character – Jake, Tricky and Fresh.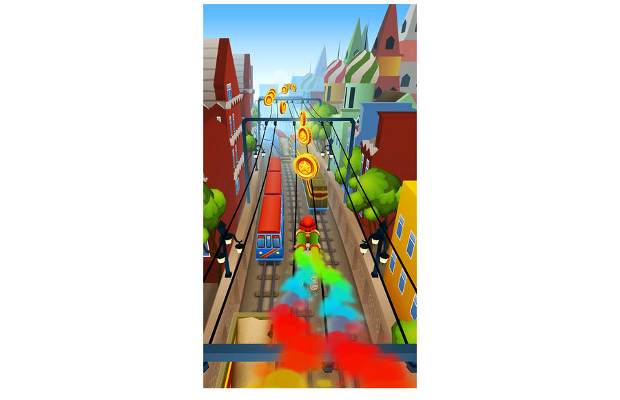 Swipe your way through the Subway with this adorable looking game by downloading it from the Apple App Store.
###PAGE###
Real Racing 3
Packing cutting edge graphics and hours of adrenaline trigger, the Real Racing 3 is meant for those who love competition. Officially licensed tracks bring along 22-car grid and one can choose between 50 meticulously detailed cars to race with. The car models feature popular car makers – Porsche, Lamborghini, Dodge, Bugatti and Audi. More realistic looking tracks and cars will put you in-game for live like action.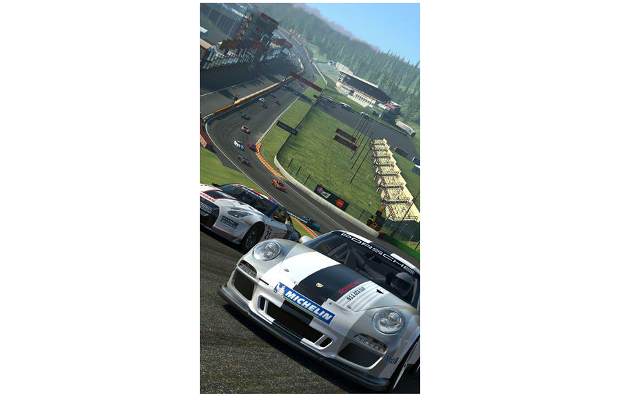 The game also supports multi-player option to play with anyone, anywhere. The game has over 1000 events and always offers the players an incentive to do better by winning races, getting unlockables and tweaking the cars.
KBC Play Along
Popular Quiz based TV Show – Kaun Banega Crorepati can now be played on the iOS devices as well. Unfortunately, this app is limited only to Idea network subscribers, we know it is lame of the developers. The game is very simple since it is quiz based. The player requires the users to select the contestant on the Hot Seat LIVE for competing with that person. A question is presented with four options and the user has to choose correct one. With every correct answer, the game progresses further or else the users have to quit mid-way.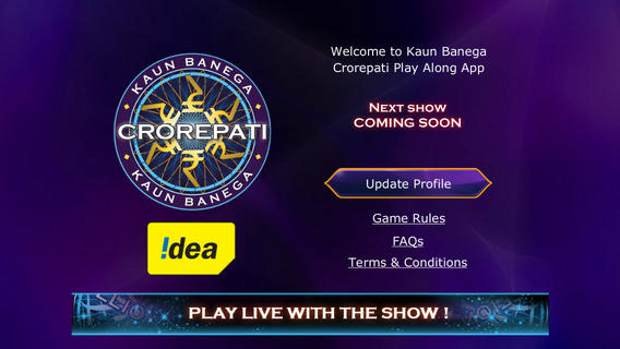 Unfortunately, this game works only with Idea SIM bearing iPhone or iPad tablets. Never the less, this game challenges the knowledge of the user. Try out this game only if you have IDEA number and download from the Apple App Store.
If you don't have an Idea number, download the Temple Run 2 game from the Apple App Store. The game brings more challenging gameplay, refined graphics and more gorgeous environments. New power-ups and bigger monkeys packed game also lets the user choose to play as Usain Bolt.