While talking about games there is a plethora of genres available for smartphone users today. Out of that action games are the most preferred and enjoyed ones. But as usual there is an end to everything, even action games. And once the game ends users generally lose all interest and have to heartlessly delete the beloved game that they spent so much time learning and perfecting. But what if the game that you love and play so much does not end and just keeps going on and on? Well, on Android there are certain games that don't have levels or an end, but just keep getting harder and harder till you crack and give up, and start again.
So here we have a selection of the top 5 never ending action games that Android users will like if they love playing and not just conquering goals or finishing stages. Plus, all these games are available absolutely free of cost so you can enjoy them without even burning a hole in your pocket.
Every game that is made has a purpose, except NinJump. Here there is no goal; there are just achievements and bigger, better scores to be made. If you are feeling really lucky, you can also post your scores online and tally them against other players worldwide.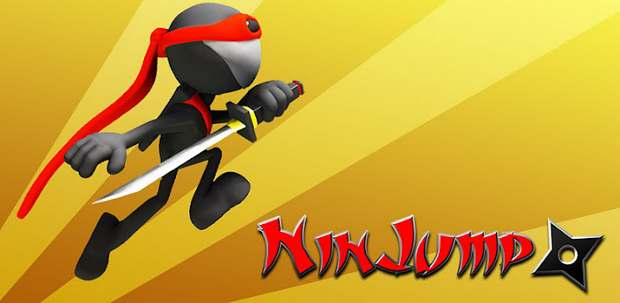 The only objective of this game is to climb higher while building your score in the process. The play starts at zero and as the mini ninja character in the game gains height by climbing the never ending walls, the score increases. While game play might sound real easy, in reality it is not. To make the game interesting, the developer has added a couple of hurdles that include villain ninjas throwing shurikens and a couple of other characters like foxes and birds aiming right at the mini ninja to make him fall off the wall.
Players have to carefully chart their way while bouncing from one wall to another. Besides jumping, the ninja also attacks to kill birds, foxes, and even dodge shurikens. Also, when the ninja hits or kills something, it is added to his account and when the number of kills reaches three, a special power is unleashed. Though for a short while, one can get special powers by killing some more.
###PAGE###
Temple Run
The game revolves around an explorer named Guy Dangerous, who has stolen an ancient idol from an old temple and now he must run from demonic monkeys to save his life. The player needs to tackle obstacles by jumping, sliding and running as fast as he can.
Temple Run involves four basic gestures made on the touchscreen – left swipe, right swipe, top swipe and bottom swipe. Also, the player can tilt the phone or tablet to make Guy run on the correct side.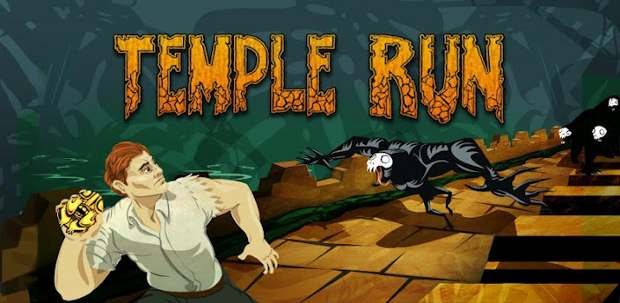 The game does not have a finish line and the character needs to run as long as he can. The coins collected on the way provide power-ups and other unlocks. The player can choose other characters once unlocked by collecting coins while being chased by demonic monkeys.
The game becomes more and more difficult as it progresses and players must evolve along with it to be able to take on advanced or longer distances.
As silly as it might sound, its time to play the rescuing cow who is up on a mission to climb the highest heights to bring back its friends who have been abducted by aliens who visited earth in their UFOs and now you, the cow, are after them, jumping higher and higher. The game involves carefully landing the cow on jumping platforms to continue the climb and reach greater distances.
As simple as it might sound the game actually throws a variety of hurdles at your feet for you to climb. Players must very carefully steer the cow to climb higher distances.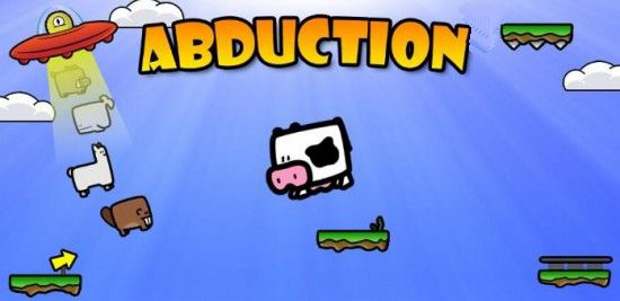 On the way there are power ups and special bonuses allowing the cow to jump higher, and you will even get some free extra lives as well, which will come in real handy. Absolutely safe for kids as well, abduction brings very simple yet intriguing game play for most.
Jump and carefully land on the next platform, and then jump again while tilting and controlling the phone or the tablet so that the jump is perfect and you do not miss the platform.
###PAGE###
Mega Jump
Jump, just simply, mind numbingly, objectlessly, carefully and timely – that is what Mega Jump is all about. Mega Jump is the story of a cute little red monster Redford, and it's your job to get him as high as possible. Your fuel consists of coins, which you'll need to collect in order to stay airborne. If you fall downwards too far, it's game over.


You control the game via tilt controls, moving your phone left or right in order to guide Redford through the air. The coins are spread out through each stage in different ways. In some areas they're in plenty, giving you a great boost, while in other sections they're much more scarce, so you really need to be ready for both the scenarios. And it's in these areas that the game requires some real skill. Bouncing back and forth between coins is no easy task, and just one small miss can leave the little red guy falling back to the ground.
To keep things interesting the game features a number of different power-ups. Some will blow Redford up like a balloon, causing him to float for a short period of time, while others will temporarily turn him into a rocket blasting to the top of the screen at high speeds. Just make sure that your every move is well timed and well placed.
Well now this one is especially for the bike lovers out there. Speed Moto is a game which takes the skills of driving a motorcycle to the edge. The game revolves around a biker whose main task is to zip ahead of the traffic while dodging crazy, slow moving vehicles and collecting coins to purchase new equipment as well as wheels.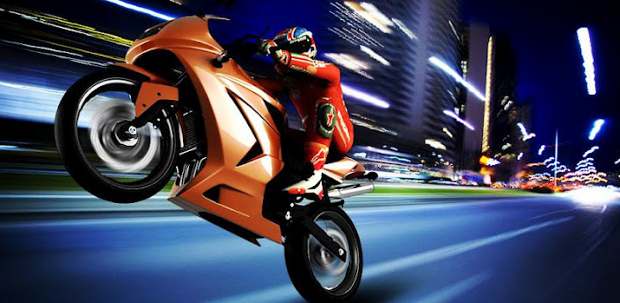 The main objective and the only one too is to dodge the traffic, which includes moving ones, and move ahead. There are a variety of vehicles available in the traffic to dodge, ranging from small cars to big trailers and even busses. The biker can exponentially increase the speed by keeping the screen pressed. The danger of crashing will increase and so will the score.
To compete, the biker has a number of bikes as well that include a street racer, cruise bike and even a super sports bike that can be unlocked by collecting enough coins spread throughout the track. No, all you need to do is drive sharp and keep an eye open for the money spread all around the roads, but be wary that the traffic doesn't just move forward; it goes sideways too.