When it comes to entertainment, kids simply love watching cartoon videos. Even many adults love watching cartoon videos. So if you are one of them, then Android app store has lot to offer you as it has a number of applications that provide videos of famous cartoon videos.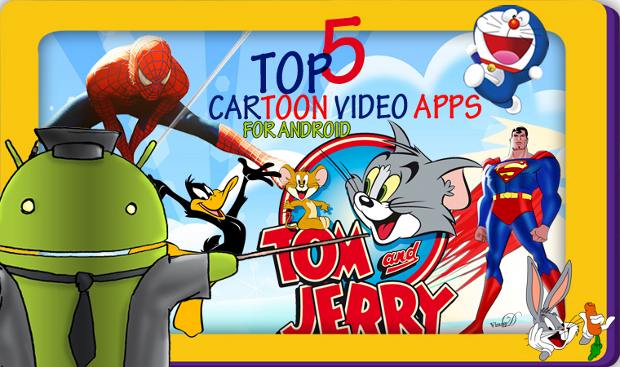 Here we have shortlisted five such cartoon video applications that you and your younger ones can access on an Android smartphone or tablet and have a gala time.
Top Super Hero Cartoon Videos
Super hero cartoons are not new, they have been around for ages now. I remember growing up while watching He-Man and Super Man beating the hell out of bad buys. Now kids and even the elder ones can also re-live the memories plus add a few new ones with this neat little application.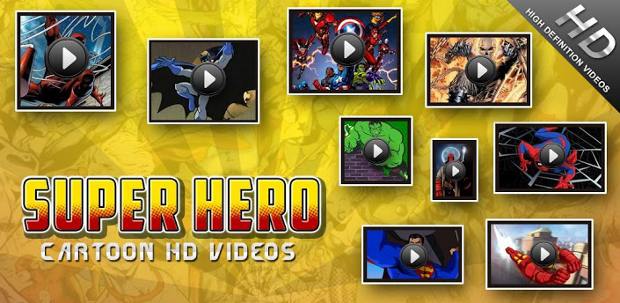 The application offers a vast catalogue of super hero cartoons for the users to enjoy and its best part is that all videos are available in High Definition.
The videos offered are from both new as well as older super heroes and parents need not worry about the content they are exposing their kids to as all the links are monitored on the application.
###PAGE###
Tom and Jerry Cartoon Video
Just a peek down the memory lane shows us how much we used to love the fight between Tom the cat and Jerry the mouse; till now its fan base has not diminished a bit. The same fight is now available on Android as well through the Tom and Jerry videos app. The best part about this application is that it is dedicated at streaming Tom and Jerry videos only.


Kids and even their parent love the friendly bouts that happen between Tom and Jerry and same can be enjoyed through this application episode by episode. The application has a collection of full episodes and same can be enjoyed on this advertisement supported application free of cost.
The application only allows users to stream videos therefore it can be installed and used on any device with the bare minimum hardware specifications as well without any issues.
LearnEnglish Kids: Videos by British council
Now if you are worried that your kid might get spoiled by watching cartoons then the LearnEnglish Kids application by British Council is the perfect tool to take your worries away. This neat application tries to teach kids through the medium of entertainment and is real good at doing that. The application has number of videos that kids and even bigger children can refer to and learn something's while they get their daily dose of entertainment.
There are lots and lots of great animated stories here for kids to watch and listen to.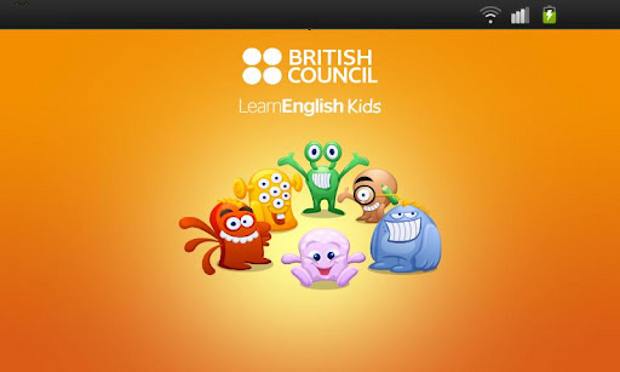 Aimed at children who are learning English as a second language, the 'LearnEnglish Kids: Videos' provides information, education and entertainment, all in one.
The stories added in the application include Jack and the Beanstalk, Little Red Riding Hood and many more popular stories and more can be expected
###PAGE###
Cartoon Classics
So we have talked about super heroes, we talked about a bit of education as well and even about Tom and Jerry so what about a little Bugs Bunny now. If you think likewise then Cartoon Classics is the right application for you.


It features all the super classic cartoons from popular characters that include the most famous Bugs Bunny, Daffy Duck and many more such characters that can tickle your funny bone.
Kids Videos TV Shows – ISKIDS!
The Kids Videos TV Shows offers latest cartoon videos that are available only as television series.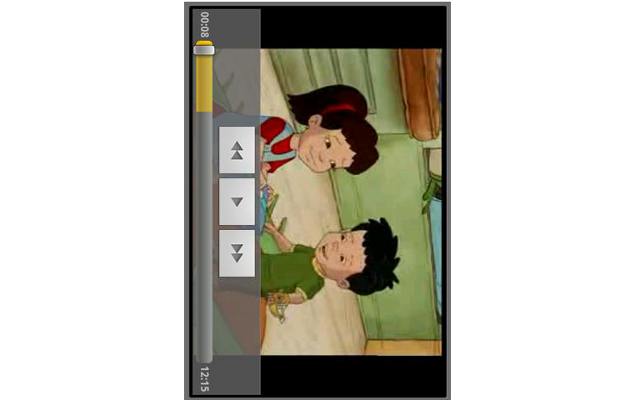 The application has a list of various shows that are only available as television shows otherwise and allows users to playback each and every episode at leisure on their Android devices. Users can see cartoon TV shows form their own country plus form around the globe that is great as users now have access to international content as well.
All the videos are available free of cost and so is the application.