Car racing games have always enticed gamers, and even on Android car racing and related games have a long list of followers. Believe it or not, car racing is popular among all age groups, and with accelerometer and gyroscope based controls Android devices have given a whole new meaning to car racing action games. While there are plenty of applications out there we have shortlisted a few of the most popular and most liked games on Android. So if you are in search of some four-wheeled action, look no further.
NFS Most Wanted
Bringing the best in racing, Need for Speed merchandise has always been dear to gaming fanatics. Now designed for a new, more connected generation of racing fans, Need for Speed Most Wanted offers players an expansive open world packed with exhilarating action where you can choose your own path to become the Most Wanted. Players get the ultimate freedom to drive anywhere, discover hidden game play, take down rivals, challenge friends, or take it out with the cops. Everything you do counts towards the end goal of becoming number one on the personal Most Wanted list.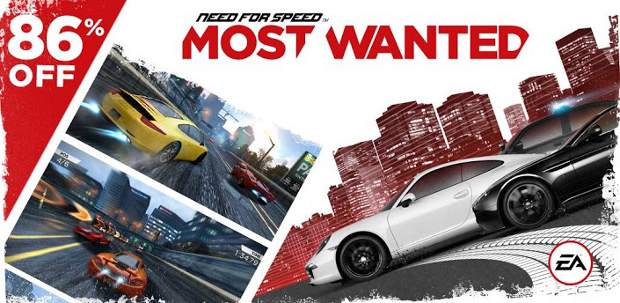 The only rule in Need for Speed Most Wanted is to race without rules. There's a start and a finish to every race, but how the player races; where; when they choose to compete; and the skills they choose to compete with are all up to them. It isn't enough to be the Most Wanted amongst rivals and cops. Along with that players can also go one on one with their real life friends using the Autolog online game play service developed in house by the developers of the game.
The game brings a host of new limited edition cars for racers to race and test-drive with. There are also limited edition vehicles like the Hummer H1 Alpha made available for users for some serious heavyweight action.
###PAGE###
Asphalt 7 Heat
While NFS had its own share of popularity, the Asphalt 7 Heat for mobile devices has just turned the heat up, literally. Asphalt 7 Heat is the sequel to Asphalt 6 Adrenaline, and the game brings better graphics and much more immersive and visually appealing game play as compared to all the older versions that have been launched till now.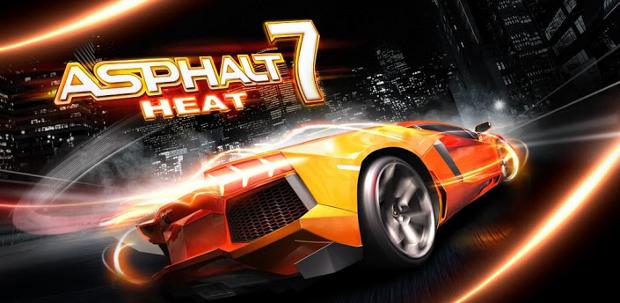 In Asphalt 7 Heat players get to drive 60 different cars from the world's most prestigious manufacturers, like Ferrari, Lamborghini and Aston Martin, including the legendary DeLorean to name a few, and race against opponents in an action packed game. Players get to race on 15 different tracks set in real cities around the world, including brand new tracks in Hawaii, Paris, London, Miami and Rio.
There is plenty of offline action for gamers, but there is much more online competition as well. The completely revamped multiplayer game play lets players take on up to five friends locally or online. Keep track of who's the best with the new Asphalt Tracker that lets players compare stats, show off achievements and challenge rivals. And that's not al: players can also find new online opponents with the matchmaking system and gear up for some new challenges.
GT Racing: Motor Academy Free+
Well well, if you are struggling to keep yourself in the podium position then its time for some training behind the wheel and what is better than the GT Racing Motor academy. The application tries teaching the basics of how a person should race and the bottom-line is that everything should be done responsibly and respectfully.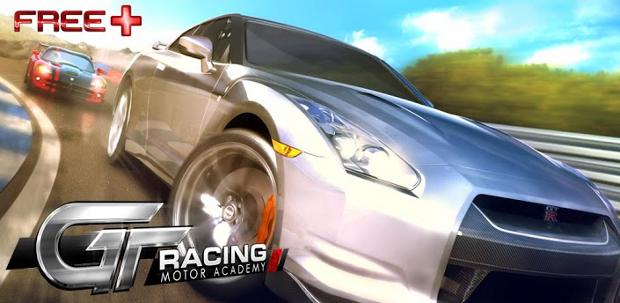 If you think this is going to be boring and monotonous then you are absolutely wrong. The GT Racing Motor Academy teaches as well as offers challenges that players have to go through in order to succeed in their careers, and what they get for this is newer, faster, more powerful cars to race with, better experience points, and much more.
The game is a comprehensive package when it comes to motor racing on mobile devices and to top it all up it teaches players how to be responsible, rather than just going in full throttle.
###PAGE###
Drag Race
Drag racing-be it in real life or on screen, requires a great degree of neuromuscular coordination to achieve the perfect gearshift that accelerates you beyond the finish line while your opponent struggles beside you. Drag racing for Android is based on the same basic principles but makes the game a lot more mobile and pocket friendly.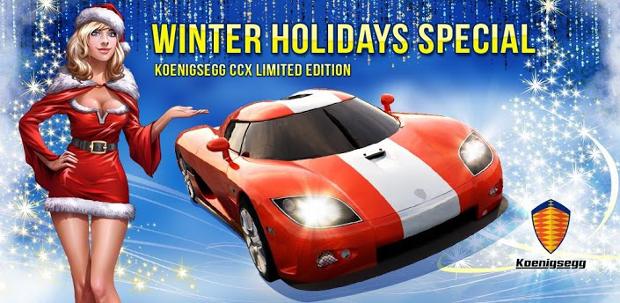 The game play can largely be classified into two different modes, one being the online mode, and the other being the offline mode. In the online mode the game can be played amongst other players worldwide on the drag racing servers, which the game automatically connects to. The more you score the better it gets and highest scorers also get a chance to showcase their name across all the mobiles playing this game.
The player basically starts at level 1; you know how it goes from there. As the player graduates the cars get costlier and so do the upgrades. But users need to keep their cars upgraded and tuned to the maximum when competing against real life opponents. Upgrades also increase the category or tier of the car so control your urge to upgrade the car to the max as a fully upgraded tier 2 car is as good as a tier 4 stock car.
Zombie Highway
And in all, if you are a bit tired of the racing then take a break with the Zombie Highway where in you don't need to race anyone but you get to kill zombies along an endless desert highway. The Zombie Highway game has been popular on the iOS operating system, but with the Android version things have just turned sweeter. The game play involves players having to drive a car, along with a selection of weapons and loads of zombies to kill. But it's not as simple as it might sound because zombies are also clever and they won't exactly come in front of the car to get squashed like bugs, but will fight from the sides and will try to tip your car over in order to stop you and make you their prey.


The more you kill the better your score, and the better you score the more money you earn for powerful weapons and vehicles that resist zombies better than a normal mini car.
Users can also scrape off zombies with the other vehicles that form a barrier on the road, so if you have a zombie on the side just scrape it off with the help of a lying vehicle or just kill the damn bugger, but beware there are no second chances, and if the zombies get hold of you once then you are done and the game just ends there, so play smart and play bold.