We all agree that smartphone's cameras are improving day by day and we have some really camera-centric smartphones available in the market. However, it is digital cameras that are still preferred for some adventure trip or small party at home, capturing all these moments and relishing them afterwards.
'); // ]]>
But when it comes to choosing the right one for you, it becomes a difficult task as there is an ocean of options available in the market right now. There are many cameras which come in different sizes, features and more, which makes it a bit problematic to pick the best one for you, especially if you are looking a camera under sub Rs 25,000. So, in order to make it easier for you, here is the list of top 5 digital cameras available in the market right now under sub Rs 25,000.
Nikon Coolpix A900
If you are looking for a compact camera then Nikon Coolpix A900 can be considered as a good option. The compact A900 comes loaded with some pretty interesting features and specifications, which makes it one of the best cameras in its category. To start with, the camera comes with a 20.3 effective megapixels CMOS sensor.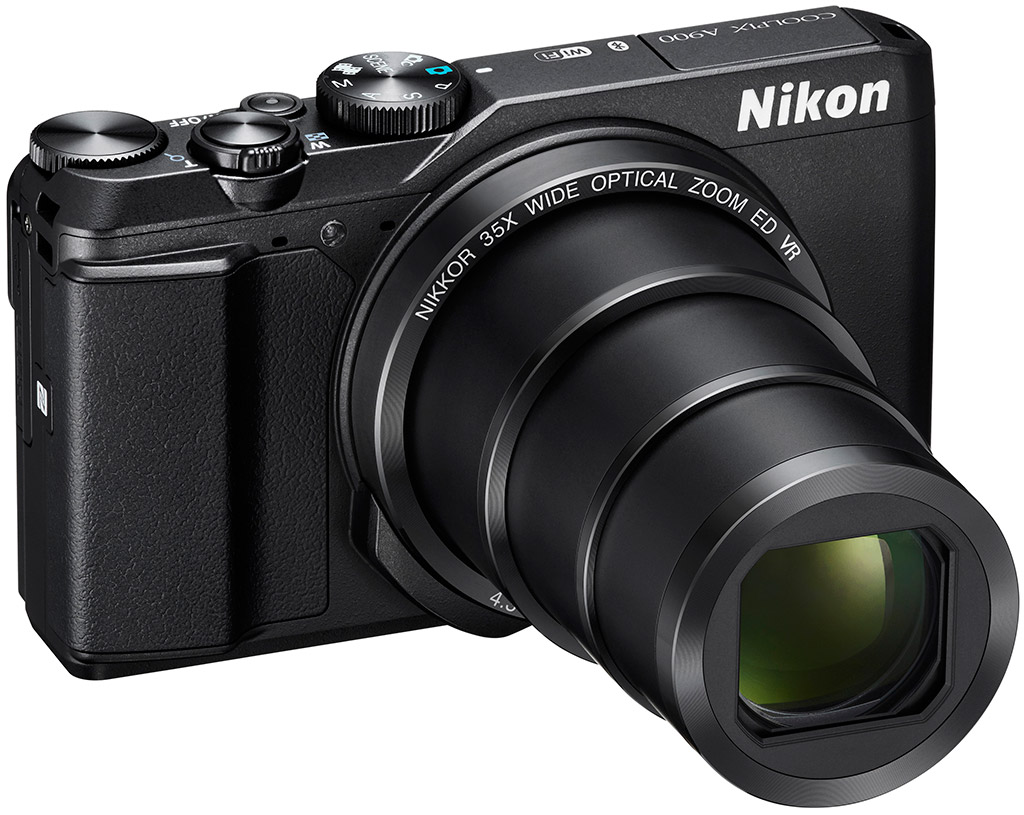 The device comes loaded with 35x optical zoom and 70x dynamic fine zoom along with target finding autofocus, which is a mix of face detection and subject-prediction technology. Coming to some key specifications, the camera has a focal length of 4.3 to 151mm and has an aperture range from f/3.4 to f/6.9. The device has contrast-detect auto focus and it has ISO sensitivity range from ISO 80 to ISO 1600.
The camera has a shutter speed of 1/2000 to 1s and sports a 3-inch 921k-dot TFT LCD monitor, equipped with RGBW alignment, an anti-reflection coating, and brightness adjustment to ensure colour accuracy and visibility. One can transfer the images to the smart device via a Bluetooth Low Energy. The photos can be sent through SnapBridge application, which automatically transfers photos to the connected device. Overall, with a price of Rs 22,450, the Nikon Coolpix A900 is a good option for travellers.
Sony Cybershot DSC-HX60V
Sony has been known for making camera sensor for most of the smartphone these days and it has a rich history of providing some really good compact cameras in the past. Sony Cybershot DSC-HXV60 is yet another pretty sweet option if you are looking to buy a compact camera. The camera is equipped with a 21.1 Megapixel Exmor R CMOS sensor along BIONZ X image processor, which provides some really good photos and videos in different lighting conditions. The camera offers 30x Optical Zoom and 324x Digital Zoom along with the maximum shutter speed of 1/30 seconds.

It bears an ISO range of ISO80 to ISO 3200 and has Sony G Lens focal length ranges from 4.3 mm-129 mm. The camera can take still images maximum at 15MP and 1080p video recording at 50fps. Further, it can also shoot 10fps burst shot at full resolution.
There is a 3-inch Xtra Fine TFT LCD display at the back for the viewfinder with 921,600 dots for clear and crisp output. For connectivity, there is a provision for mini HDMI, Wi-Fi, and USB for quick file transfer between your PC and camera. The camera is also portable and can be your perfect travel companion. Priced at Rs 22,000, the camera from Sony comes with 2 years domestic warranty as well.
Canon EOS 1300D
If you are a budding photographer or someone who really want to try features of a DSLR camera without spending thousands and lakhs of rupees, then this entry-level DSLR from Canon is a good option. The camera comes with EF-S 18-55 IS II kit lens and if you also want to have the EF-S 55 – 250 mm lens, you will have to dig in your pocket a little more.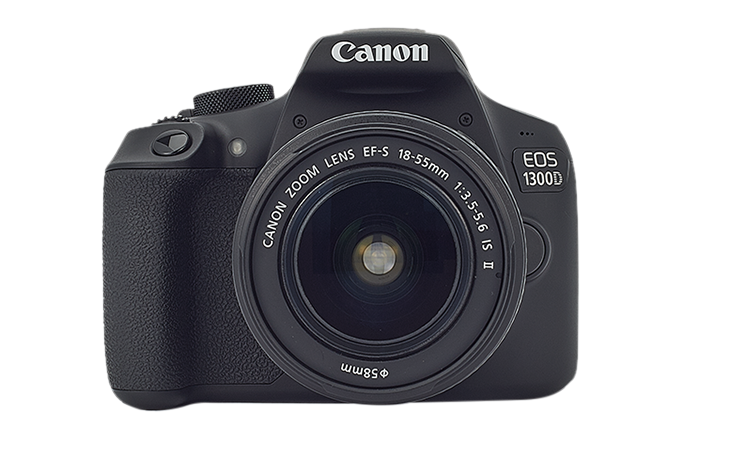 The entry-level DSLR features an 18-megapixel APS-C CMOS sensor coupled with a DIGIC 4+ processor which allows faster image processing and focusing speeds. The camera has an ISO range from 100 to 6,400 and comes with equipped with 3-inch LCD screen which has 920 thousand dots for sharper and clearer picture.
Besides, you can also use different modes starting from basic auto mode to advanced manual mode where you can adjust the ISO, shutter speed, aperture and more according to your need. The camera also features 1080p video recording and 9-point autofocus system and allows burst shooting up to 30 frames per second.
For the connectivity, the camera comes equipped with Wi-Fi and NFC connectivity, which allows users to transfer images to one's smartphone or remotely frame a shot with Canon Camera Connect app. The Canon EOS 1300D is available around Rs 25000 across various online channels.
GoPro Hero 4 Session Action Camera
For those who want a rugged camera, GoPro Hero 4 Session camera is now available around Rs 20,000 which makes it a good buy. Ideal for motor vlogs or even adventure trips, the GoPro Hero 4 Session Camera comes with an 8-megapixel shooter that can capture 1080p Ultra Wide video and Time Lapse photos at 0.5-second intervals right out of the box.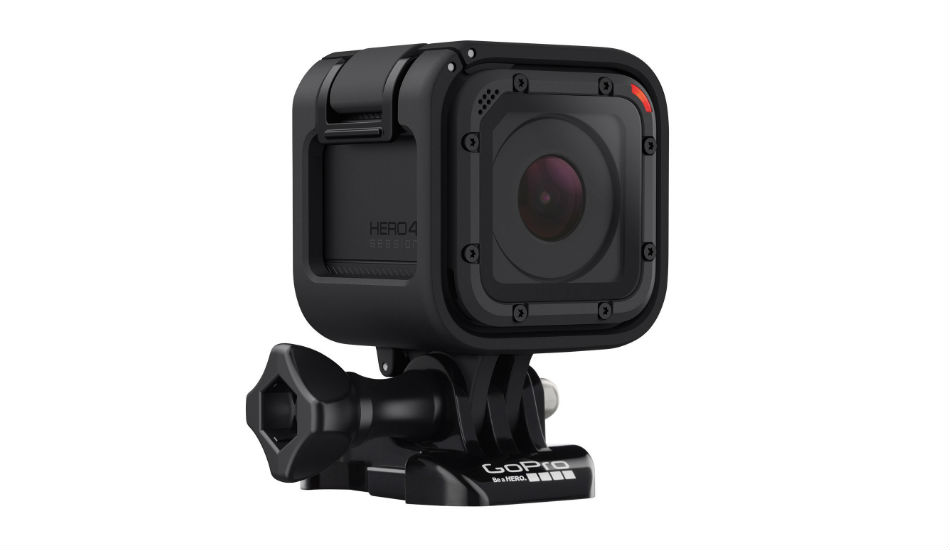 The device features a rugged and waterproof design, which can withstand water immersion up to 10 metres. There is an easy one-button control which is used to power on/off the device and allows to capture video or time-lapse photos with a single click. There are also manual controls which allow you edit the Exposure, ISO Limit, colour, Sharpness and White Balance of the visuals.
The action camera comes with a maximum shutter speed is 2 nanoseconds and the minimum focal length is 21 mm. The audio encoding of the device is in the Stereo format and it works with 3.8 Volts. The camera also comes equipped with a USB port and is Bluetooth enabled as well. The battery is built directly into the camera and offers up to 2 hours of recording time on a full charge. You can get the Hero 4 Session camera on Amazon India for Rs 23,000.
Nikon Coolpix B700
If you are looking for a super-zoom camera then Nikon Coolpix B700 is a good choice. Ideal for wildlife photography, the major highlight of the camera is the 60x optical zoom, which comes handy for such kind of trips.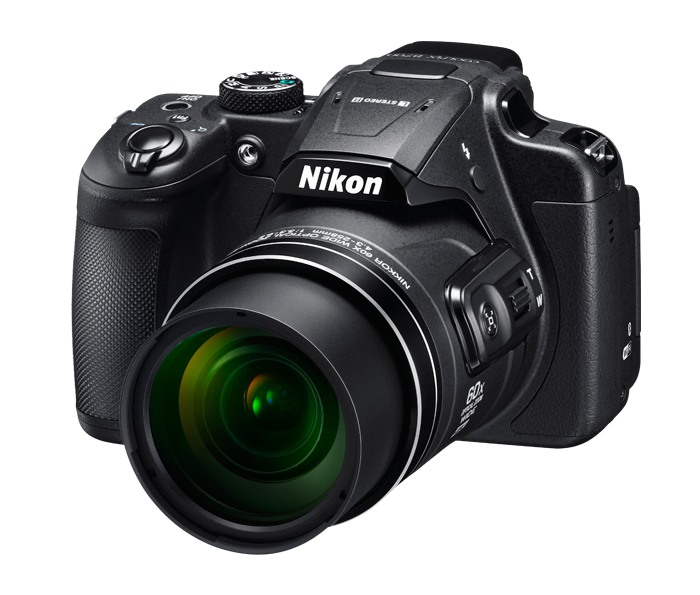 If we talk about technical specifications, Nikon Coolpix B700 boasts a 20.3-megapixel BSI CMOS sensor. The device comes with a 3-inch LCD screen which is rotatable and has an ISO sensitivity range from ISO100 to ISO1600 which can be expanded up to ISO3200.
The camera has a focal length ranging from 4.3 to 258mm and has aperture from f/3.3 to f/6.5. This aesthetically pleasing camera can also shoot in burst mode up to 5 frames per second and comes with RAW format support, creative shooting modes and probably the best thing about it is you can shoot videos at 4K. Also, one can transfer shots with a SnapBridge feature which automatically downloads images to your smartphone via Bluetooth Low Energy connection.