Samsung has announced its second camera centric smartphone, named as Galaxy K zoom, bringing the focus to camera apps once again. So here we have a list of five applications which are available for Android devices for free. These apps though won't make your phone work like the Samsung Galaxy K zoom but they have certain features that would help you create pictures that may up your Klout score by few more points.
Google Camera
Google just few days back launched this application for Android smartphones and tablets. It has several nifty features including the Lens Blur feature which usually found in SLR cameras. It also has the Photo Spheres for immersive 360º views. Besides, the Google Camera app comes with Panorama mode which you can use even with highest resolution that your device offers.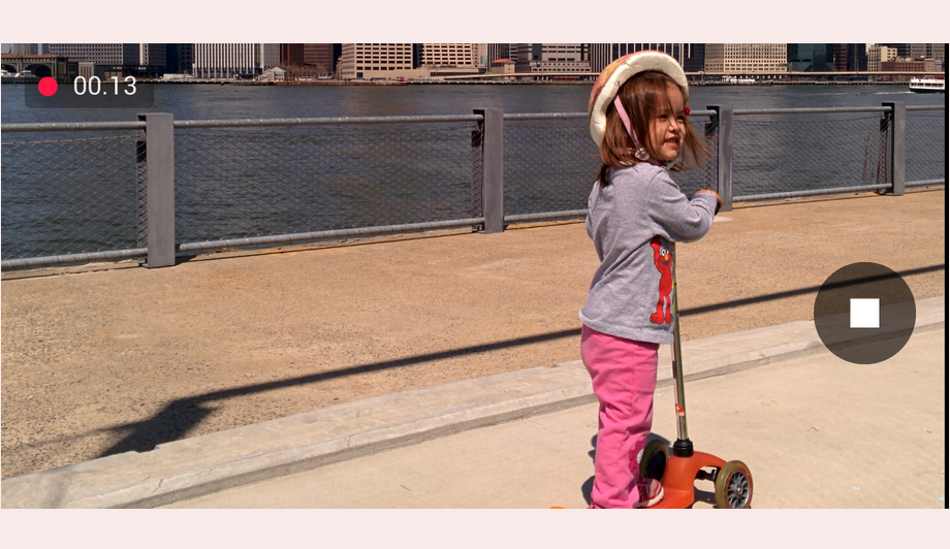 Though the Google Camera application is available for free but it is available for only Android Kitkat devices.
###PAGE###
Wondershare Panorama
Taking panorama images are perhaps the hardest thing to do these days. But Wondershare Panorama aims to simplify the same.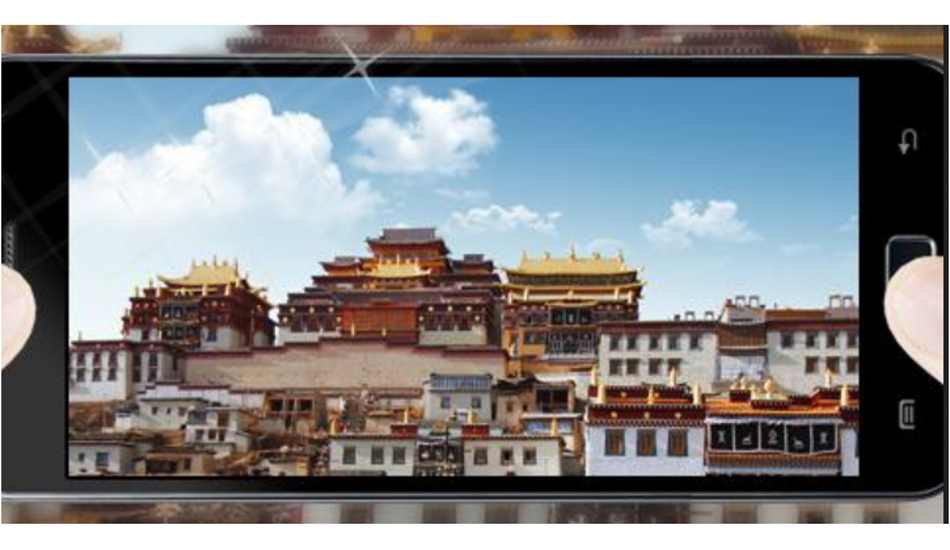 Just tap the Capture button and move your phone slowly and steadily from left to right. Once done capturing, the frames will be stitched into one awesome panorama automatically.
It has also few effects for taking a panoramic image including Four Seasons, Crossprocess, Old Photo, Sketch etc.
Papercamera
Sometimes cartoon images express a lot more than the real images. But most of the time, the post-effects of camera application do not offer the desired result. The Papercamera is thus a very unique camera application as it offers real time cartoon and painting effects.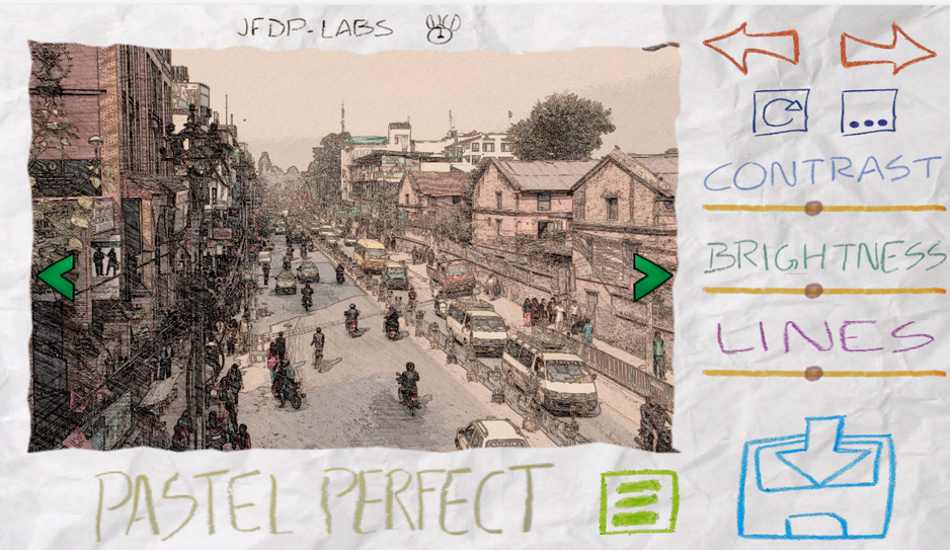 However, it is a paid application; you can buy it for Rs 119.75 from the Google Play store.
###PAGE###
FX Camera
Most applications today offer post processing of pictures, which sometimes leads to loss in quality and colour that can never be restored no matter what you do. So the solution is the FC application. This application adds effects to images as they get clicked. You can simply choose between ToyCam, Polandroid that adds toy camera effects to your photo; or Fisheye, SymmetriCam that makes your photos symmetrical and you can also make your photos look like Andy Warhol's paintings.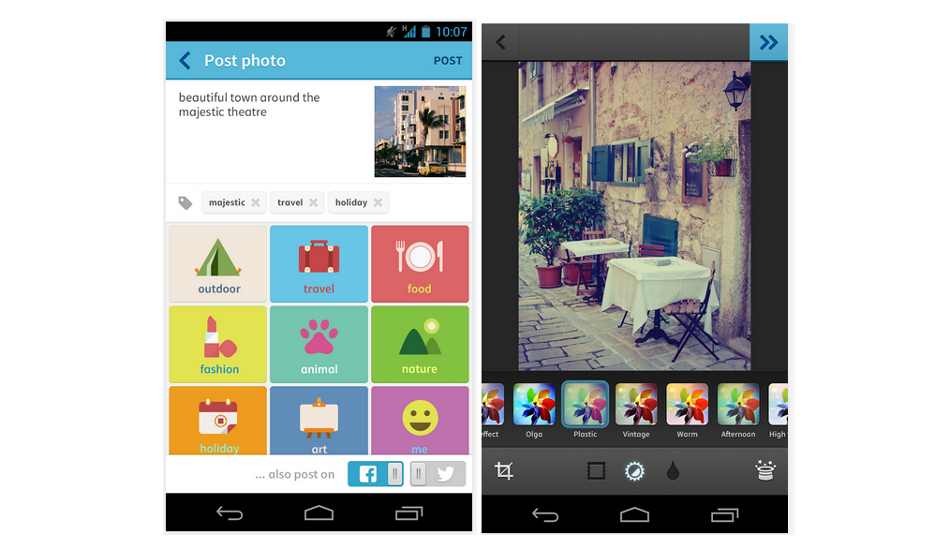 The benefit of this application is that it captures the image from the source and, without any post processing, presents them in the same format with the desired effect. With fewer and fewer applications and processing steps to perform you can definitely expect faster workarounds, fewer errors, and better quality pictures. Also, you can have better control over picture processing and can move the camera in the right direction to get the perfect effect and image combination.
After Focus
Have you always wanted to create those images into masterpieces with blurred backgrounds and sharp focused objects? With SLR cameras, making this happen is possible but even with a modern day superphone it's impossible to create such a masterpiece. Or is it? Well, After Focus is the solution, using which anyone with an Android smartphone can create such a masterpiece while keeping the focus of the image in his/her hand.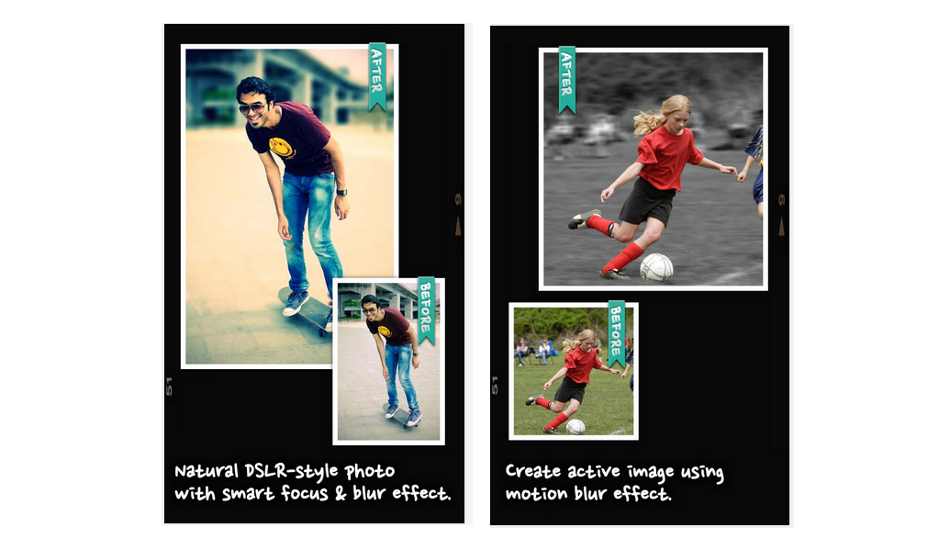 You can simply select the area where you want the focus and the rest is automatically blurred. Along with that you can also opt for motion blur to stylize the image while giving an impression of motion in the picture.
Along with blur and focus control the application also has detailed filters to stylize images. You can choose to blur images or you can even stylize them.