Bluetooth speakers have certainly made our lives easier, especially when it comes music experience. The Bluetooth speakers now come in different sizes and different functionality.
However, with a plethora of options available in the market, it becomes a really confusing task to choose the best out of rest. But, you need not worry. We have handpicked some of the best Bluetooth speakers available in the market, which delivers some exceptional sound output. So, without further delay, here is the list of top 5 Bluetooth speakers you can consider buying right now.
Bose SoundLink Revolve
Bose is always known for giving some premium music experience along with some unique. And this is no different. The Bose SoundLink Revolve comes with a price tag of Rs 19,990 and we were quite impressed with its performance in almost every department. The major highlight of the Bluetooth speakers is the true Omni-directional sound output and a new acoustic design language. The speaker features a cylindrical shape and is built from a single-piece aluminium. There is no front and back, as it supports 360-degree sound.
Further, he speakers combine dual-opposing passive radiators with a powerful, efficient transducer, which is positioned face-down, and a new patented acoustic deflector. This coupled with an added pressure trap, eliminate distortion and sound radiates uniformly in every direction with deep, rich bass.
The Bose SoundLink Revolve sports an IPX4-rating to withstand spills, rain and pool splashes. It is also rugged meaning that it survives, drops, bumps and dings. The SoundLink Revolve comes with a 12 hours of battery life and weighs 680 grams. Other than this, the speaker can be paired through NFC, feature plain-language voice-prompts for fool-proof set-up, and integrate microphones to use as a speakerphone, or with Siri and Google Assistant. Overall, if you are music buff and willing to spend extra money, then this is the device you should look for.
JBL Flip 4
JBL by Harman is yet another name in the Bluetooth speaker segment that it known for rolling out some exceptional products. Its latest addition, the JBL Flip 4 is no different. The Bluetooth speaker comes with a rugged design, which can easily withstand drops, bumps and dings.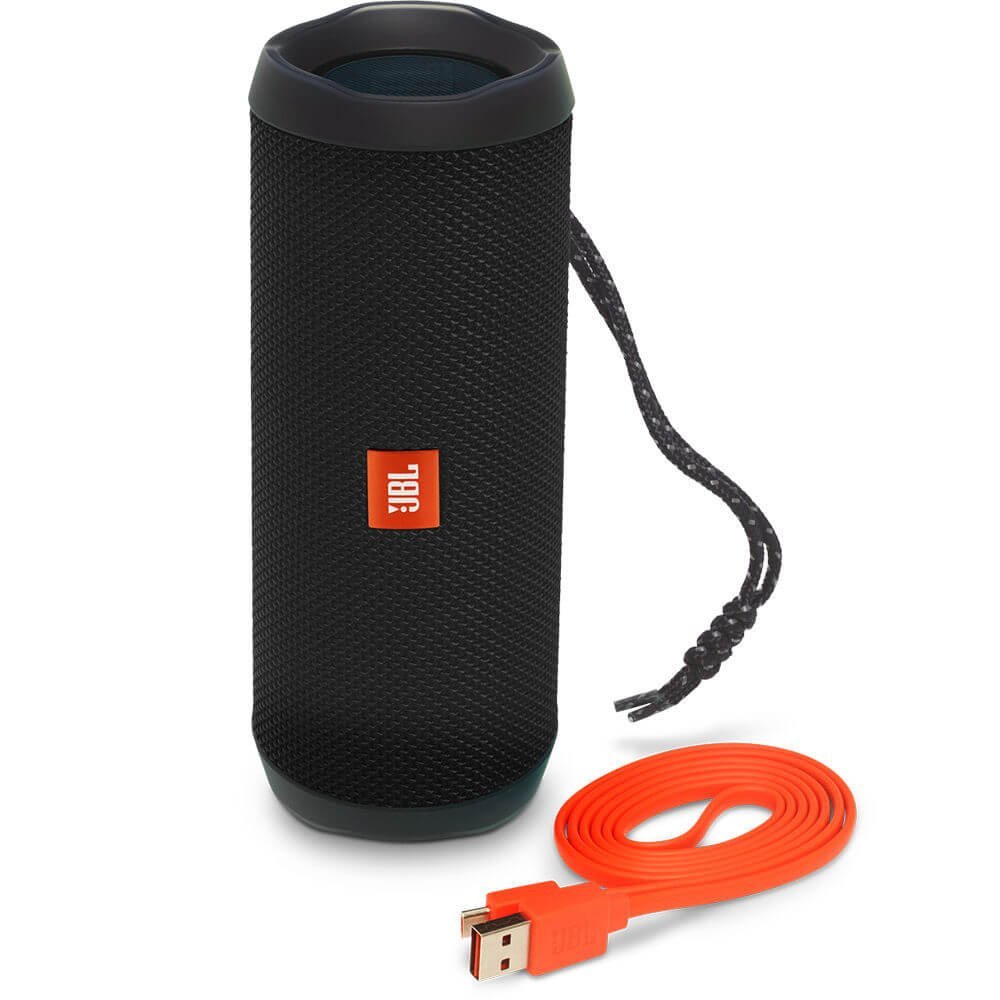 The speaker comes with Bluetooth version 4.2 and has a frequence response of 70Hz – 20kHz. The device can be wirelessly connected to up to 2 smartphones or tablets and one can take turns playing stereo sound. The Bluetooth speaker comes with a 3000mAh Li-ion battery, which the company claims can support up to 12 hours of playtime.
Further, the device is IPX7 certified, meaning that it can be submerged in water and you don't have to worry about any accidental spills or drop in water. It also comes with a Voice Assistant integration, and one can easily access Siri or Google Assistant with a simple press of a button. The speaker also comes with passive radiators, which gives some powerful bass, as per the company. Overall, with a price tag of Rs 15,699, the device can be considered as a good option.
Ultimate Ears Wonderboom
Ultimate Ears is now becoming a popular brand, all thanks to a beautiful range of Bluetooth speakers. And its latest addition, UE Wonderboom is no different. The device is available in six colours namely Stone (Grey), Phantom (Black), Fireball (Red), SubZero (Blue), Cashmere (Pink) and Lilac. Priced at Rs 7,995, the Bluetooth speakers provide 360-degree sound, which is a welcome move.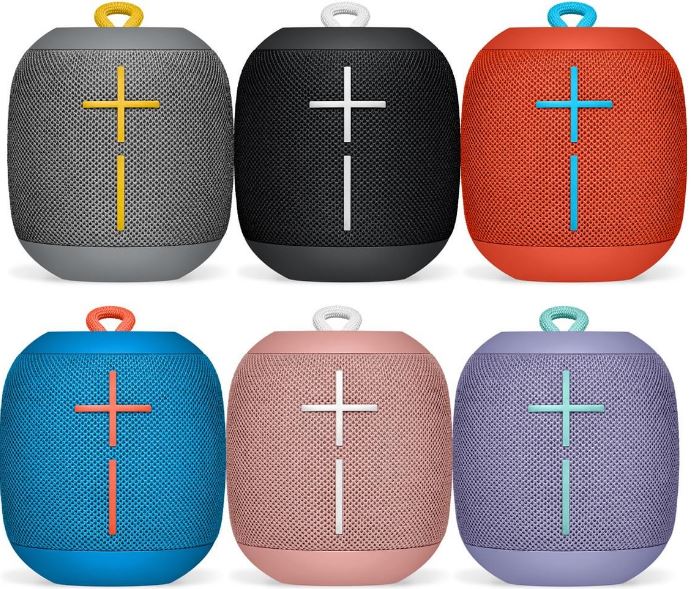 The UE button on the top of the speaker lets you play, pause, skip and double up with two Wonderboom speakers as well. The speaker comes with a rugged design to withstand drops, bumps etc. making it a perfect companion for adventure lovers.
Wonderboom has crisp and clear 360-degree sound with immersive, balanced bass and is drop-proof from up to five feet. It boasts a 10-hour battery life and 100-foot wireless Bluetooth range, which is a good move. The speaker is waterproof as it is IPX7 rated and can be immersed in water up to one meter for up to 30 minutes. There is a hanging loop on top so it can be easily attached to any bag.
###PAGE###
Sony SRS- XB10 Extra Bass
Sony is known in the sound industry and the brand certainly has some vast product portfolio ranging from home entertainment to Bluetooth speakers. The SRS series is probably one of the famous ones and the Sony SRS-XB10 is yet another example of it.

The XB10 is probably one of the smallest in the size and comes with a mono 46 mm speaker and also support Extra Bass feature, which maintains low-end tones and gives the bass a boost. The speaker gives a battery life of up to 16-hours. Making it a perfect companion for outings, Sony has also included a silicone strap which can be used to hang in the speaker to a bicycle, or a tree or anywhere where you want to relax with your own music.
Further, one can connect up to two wireless Sony speakers for stereo sound effect. It comes with Bluetooth version 4.2 and has a wireless range of 10 metres. The speaker is water resistant IPX5 certification and can easily take in rain or water splashes. On the connectivity front, it comes with one-touch NFC connectivity and Voice Guidance which informs about the pairing, battery life etc. Overall, with a price tag of Rs 3,849, it can be considered as a good option, if you are looking for a compact Bluetooth speaker.
Creative Sound Blaster Roar 2
Creative is known for making some good quality of speakers in the past and many of them are still doing well in the market, though the brand is considered to roll out speakers, which are budget-centric. But with Sound Blaster Roar 2, the company changed that image.
To start with, the speaker comes with 5 speaker drivers and has an inbuilt battery, which also acts a power bank to charge your smartphones and tablets. The speaker can be placed horizontally or vertically, according to one need. The former provide some balanced audio, while the latter offers more directed and louder audio. The Roar 2 comes with two passive radiators which pulsate with the bass, makes it even classier.
The speaker is equipped with a microSD WMA and MP3 player, which allows you to play music directly from a microSD card. Further, the speaker comes with a microphone, which makes it easier to answer calls directly from the speaker. Coming to the audio performance, the Roar 2 gives some sound output with crystal clear vocal coupled with heavy bass.
The speaker also comes equipped with a voice recorder that allows you to record all kind of audio calls, music and more directly to a microSD card. The speaker comes with a 6000mAh battery, which the company claims can last up to 8 hours. Overall, with a price tag of Rs 16,990, it is certainly a good option to consider.