As an operating system Google's Android has gained popularity at a much faster pace compared to most other mobile operating systems. The immense popularity of Android can be attributed to the large number of applications it has. However, the large number of apps also makes it difficult for users to find the right application for themselves.
Fortunately, Android has several application suggestion engines that can be used to find the right application. Some of these app engines also have a dedicated team of people who constantly scout Android Market, searching for valuable applications in both paid and free versions so that their users do not have to.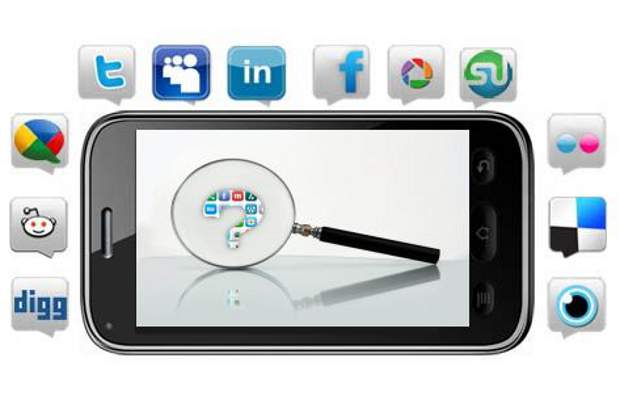 Here we have compiled the top five such applications for Android tablet or smartphone users.
AppBrain App Market
The App Brain application suggestion engine has been the most talked about app in this category and there are many reasons why it still remains the top choice among users across the globe. To begin with, the app engine focuses on applications regardless of the price so users get a broader picture and choice of applications from both the free and paid categories.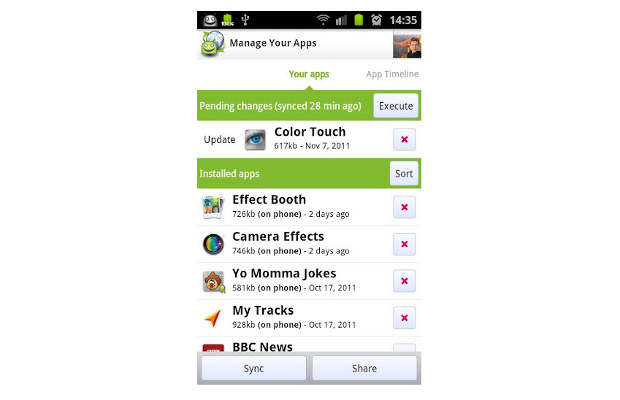 The application suggestion engine gets updated regularly and is neatly categorised under various application classes. Along with being just an app suggestion engine the app also helps users manage the applications already installed on the device.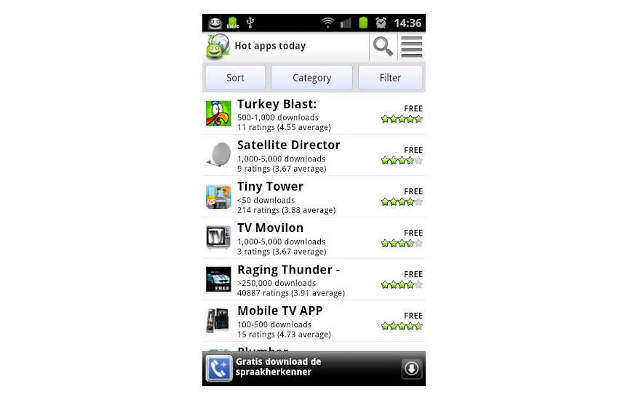 It also sorts applications according to their popularity, user rating and even on the basis of price drop, which is a very useful feature especially for users who buy paid apps.
###PAGE###
Best Apps Market
While App Brain focuses on all applications, the Best Apps Market or BAM focuses mainly on free to use applications. But when we say that it focuses, we literally mean that the suggestion engine provides the best free apps under its various categories, which are very easy to find using the simple and easy to use application interface as well.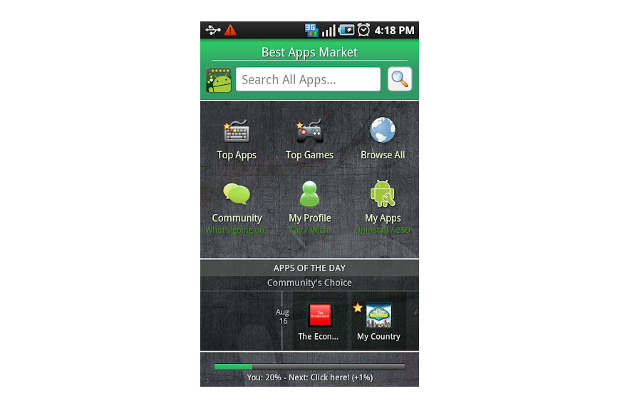 The application has an 'app of the day' section as well, which suggests random but useful applications for Android devices.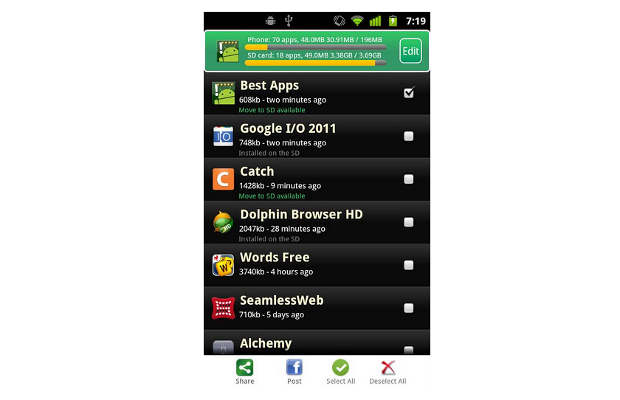 Apart from having similar application management capabilities like the App Brain, the BAM also comes with a widget that showcases the last installed application on the device along with the application of the day for the user, which is a really nice addition.
Android India
Android India is an app suggestion engine that provides localised results for all major states in India. So a user in Delhi can easily search or browse through the catalogue of applications that have been specifically made for Delhi. At present the application is providing customised local app suggestions for Bangalore, Chennai, Delhi, Gujarat, Hyderabad, Kashmir, Kerala, Kolkata, Mumbai, and Tamil Nadu. It also suggests apps for other regions which are not made as part of a dedicated group and are listed under other Indian regions. In total, Android India is offering 1628 Indian applications grouped under various states and regions of India.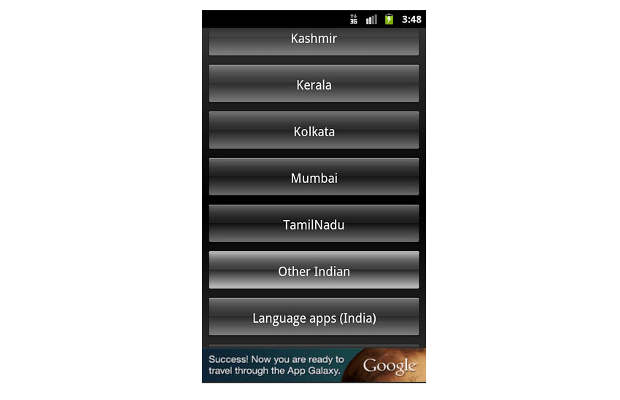 These are also accessible combined under the India tab in the application.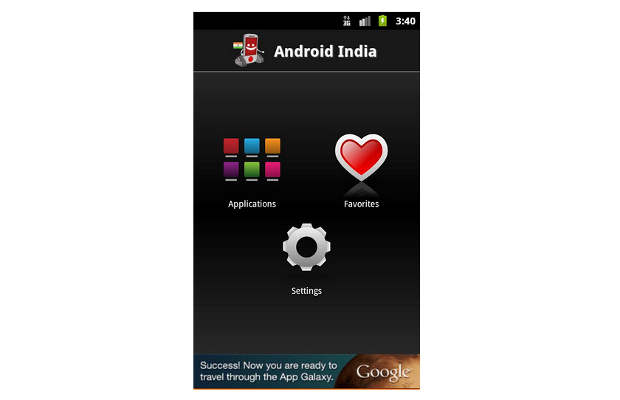 The application also offers a choice of recommended international applications; currently it has over 720 such apps listed in the international category.
###PAGE###
The India Android Market application just like the Android India app suggestion engine focuses on applications made for India and to an extent made by Indians as well. One of the best things about this application is that it does not focus only on user votes but is affected by utility as well.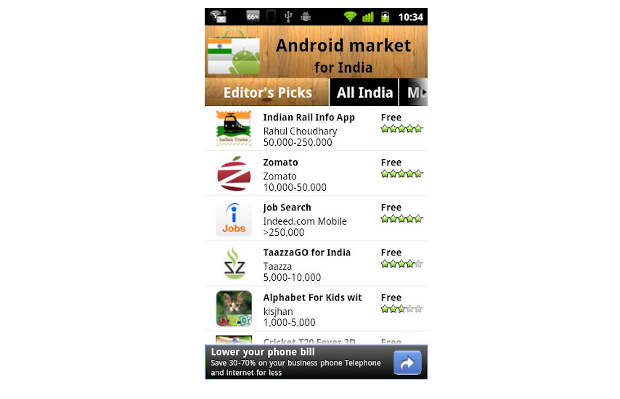 Till now many major cities Delhi, Mumbai, Bengaluru, Hyderabad, Chennai and Kolkata have been added as separate tabs and localised results are being made available for users under these tabs. For people living in other states or cities they can head straight to the all India application for the best pan India application available on Android Market.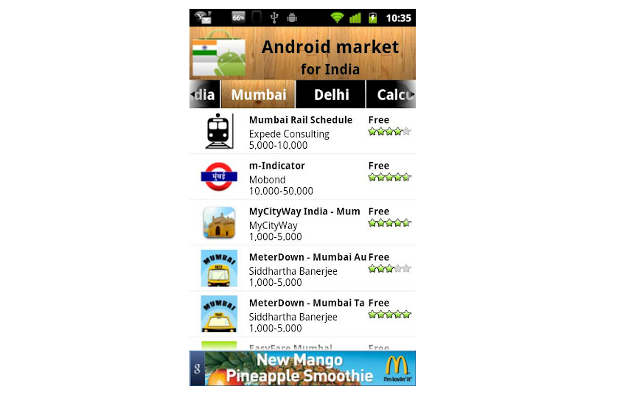 Along with this there is the editor's choice application tab as well which focuses on pan India applications based on utility and the functionality that the application aims to offer.
GetJar (m.getjar.com)
GetJar is a third party application store that offers free applications for Android users. But apart from providing applications, GetJar also runs the gold program under which it provides popular paid applications to Android for free. Recently, GetJar also joined hands with popular game developer Gameloft to distribute its Asphalt 6 Adrenaline game absolutely free to its users.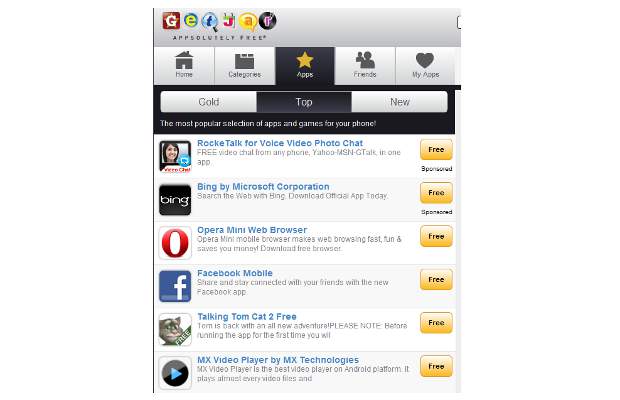 The application listing on GetJar is based on the application rating and utility. Users will find mostly free apps on the GetJar store.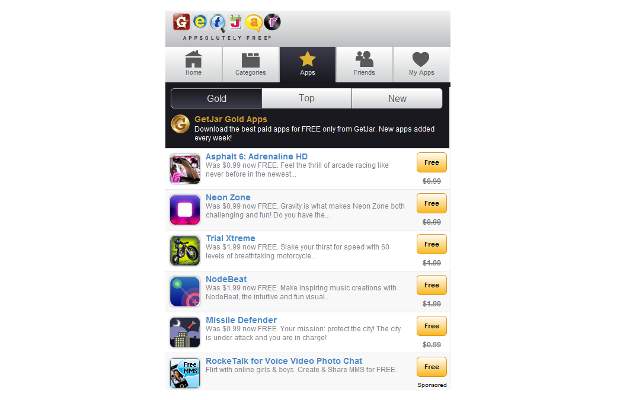 Getjar has announced the inclusion of update notifications for all Android applications downloaded and installed through Getjar app store. Now for every Android application that is installed through Getjar, users will get automatic notifications about the software update or the application update whenever available through push notifications.