As much as we would like to sit at home and watch all the IPL matches, this dream is not about to come true. So here's how you can stay connected to the cricketing action. All you need is the right application that will ensure you never miss an update.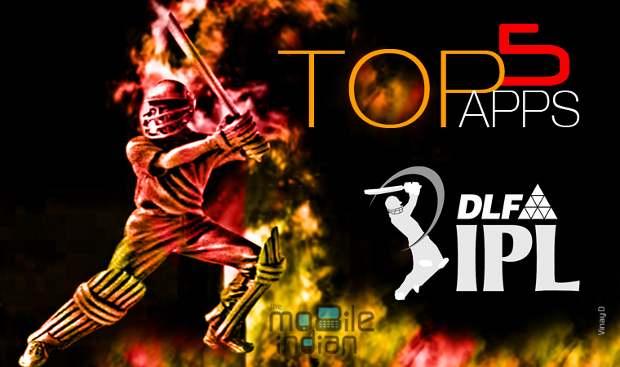 You can't watch matches live on your smartphone with these apps, but you'll still be totally tuned in.
IPL 2012 for Samsung Bada phones
Although there are apps that allow live television streaming to your smartphone it is not always possible to stay connected at all times and watch your favorite match. The IPL 2012 application for Bada devices allows users to get real time match updates along with player statistics and much more than you can ask for.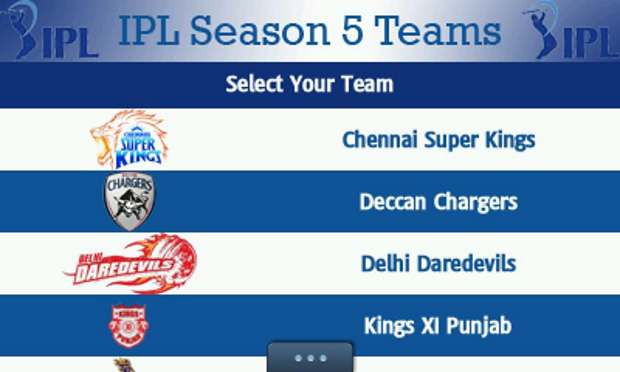 This application presents schedules of all matches. Information related to matches – date, time, teams and venue are presented simply. This application also provides brief information about the history of IPL and about the players.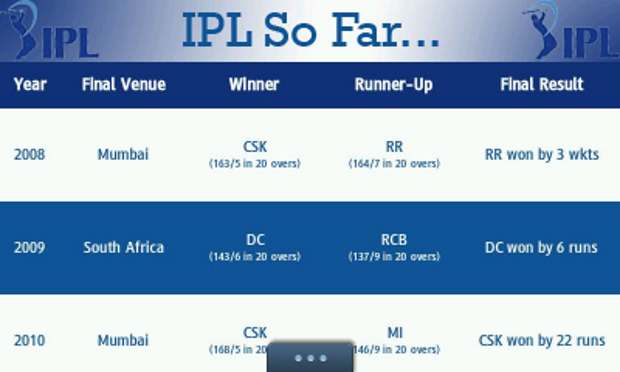 The most important feature of this application is the alarm/reminder. You can select the matches you wish not to miss, and the alarm will ring 30 minutes before the scheduled start time of that particular match.
###PAGE###
PlayUp for iOS and Android
PlayUp is a cool social networking application with an edge for gamers. Along with featuring real time score updates and match details the application is based on a very simple principle of communication and that is what it does most wonderfully. It allows people to communicate with others. PlayUp allows users to stay informed about matches and gives them an opportunity to chat with others while the game continues.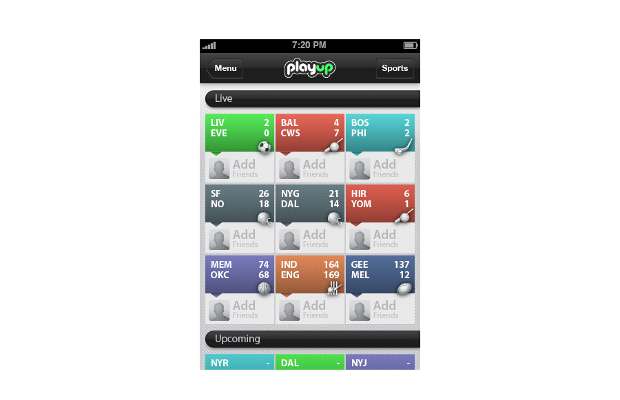 PlayUp is a free and small app, making it very easy to install and run. For the login process all you need is a user ID and password. Even without logging in users can keep up with what's going on in public chat rooms and can get a feel for what's happening.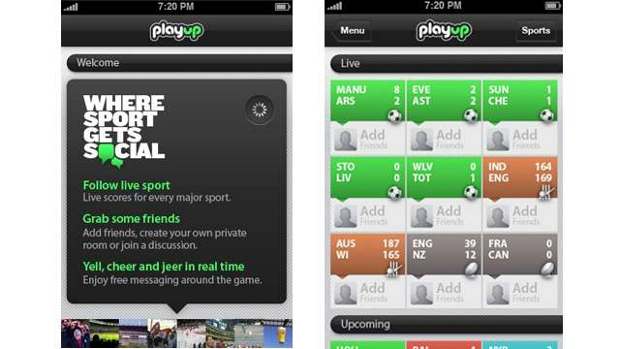 The games are segregated on the basis of timing. So games that are over feature at the top of the screen; followed by those that are running; and the end of the list features upcoming games.
IPL 2012 with Live Score widget for Android
Providing the most comprehensive and accurate information on IPL 2012, this application does it all without charging a single penny. Along with the complete updated schedule and player statistics, the application also comes with a host of innovative features that cricket fans will surely love to have.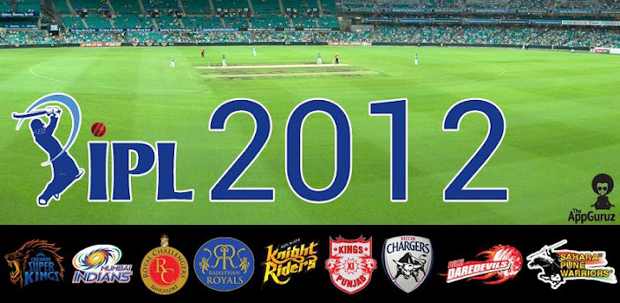 The live score widget that comes with this application makes sure that no matter whether you are running the application or not you get the updated score right on your device's home screen.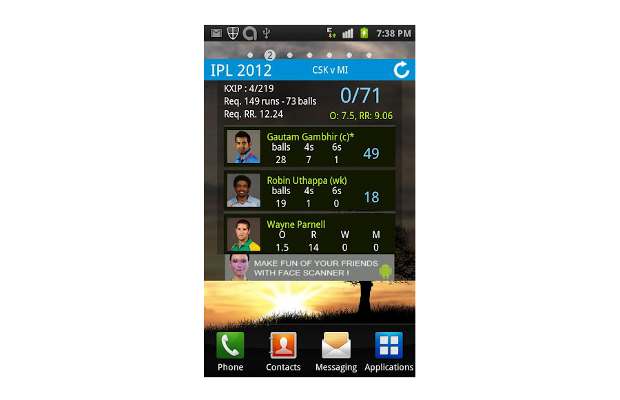 Along with that the developer is working on a points system and voting option for the application, and these should be up and running soon via an update.
###PAGE###
Official DLF IPL 2012 for BlackBerry
This app offers information related to matches, players, teams, winning tables and even has a points system, all within one small application.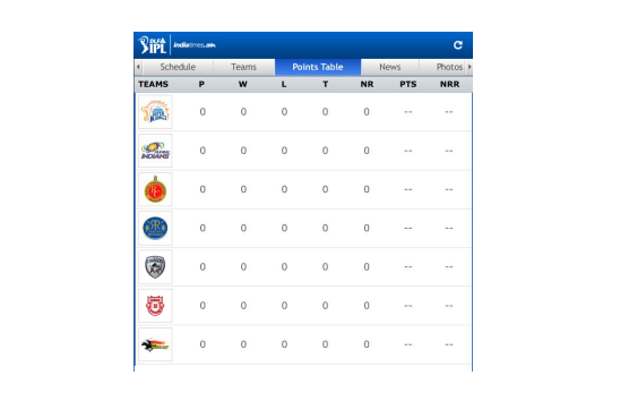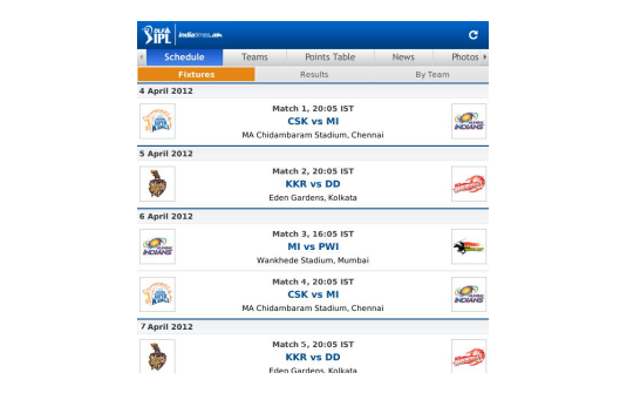 There is a photo gallery that users can access for catching match highlights.
IPL Live streaming free for Android
How great would it be if an application could deliver IPL matches, proper schedules and highlights – just like a TV. The IPL Live streaming application for Android does just that and that too for free.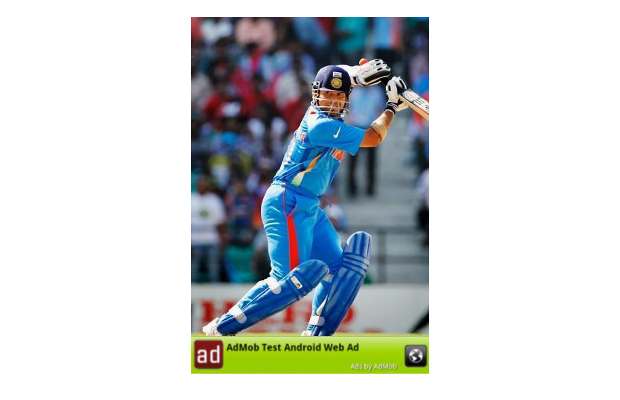 The application requires Flash player so if you install this application make sure Flash player is already installed.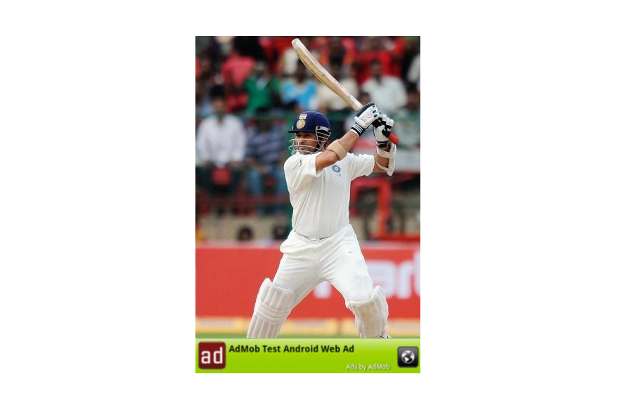 The app takes video streams from popular channels and streams it through the device, allowing users to watch matches live and on the go.